The official release of the Walker Independence premiere is upon us.
In a matter of days, The CW will release the first episode of the Walker spin-off series, Walker Independence. The story takes place in the 1800s and follows a widow, Abby Walker, as she moves to the not-so-quiet Independence town from Boston. Here's when to watch Episode 1.
When to Watch the Walker Independence Premiere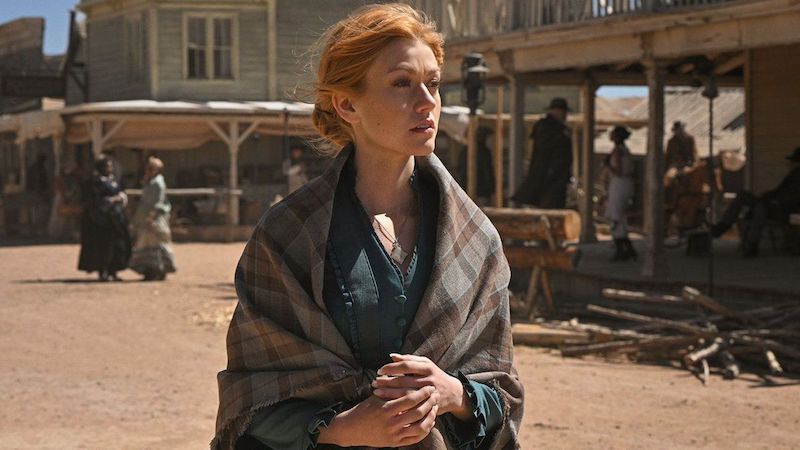 The CW will air the Walker Independence premiere starting at 9 p.m. ET/PT on Thursday, October 6. Larry Teng directed the pilot from a script by Seamus Kevin Fahey based on a story he wrote with Walker showrunner Anna Fricke. The spin-off is executive produced by Walker star and EP Jared Padalecki. It stars Katherine McNamara, Matt Barr, and Greg Hovanessian. Additionally, Lawrence Kao, Justin Johnson Cortez, Philemon Chambers, Katie Findlay, and Gabriela Quezada.
RELATED: The CW's Gotham Knights Series Begins Production
"Set in the late 1800s, Walker: Independence follows Abby Walker, an affluent Bostonian whose husband is murdered before her eyes while on their journey out West," reads the synopsis. "On her quest for revenge, Abby crosses paths with Hoyt Rawlins, a lovable rogue in search of purpose. Abby and Hoyt's journey takes them to Independence, Texas, where they encounter diverse, eclectic residents running from their own troubled pasts and chasing their dreams. Our newfound family will struggle with the changing world around them while becoming agents of change themselves in a town where nothing is what it seems."
RELATED: The CW Orders Pilots for Supernatural & Walker Prequels, New DC Series
Along with Padalecki, Teng and Fahey will executive produce alongside Fricke and Laura Terry who will EP through their Pursued by a Bear banner. Rideback's Dan Lin and Lindsey Liberatore are also executive producing. CBS Studios is behind both Walker and Walker: Independence.