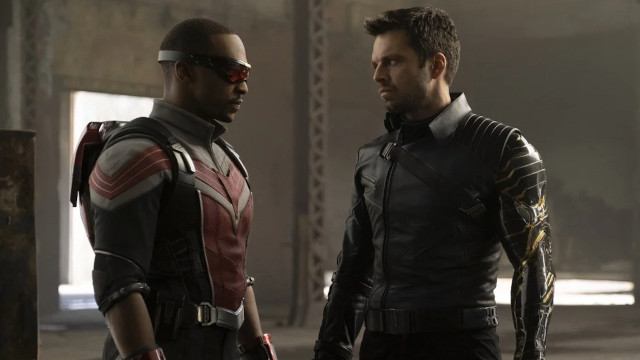 In a recent interview with Variety, Anthony Mackie spoke about his role as Sam Wilson on Disney+'s The Falcon and The Winter Soldier, and what his thoughts are on the "bromance" between Wilson and Sebastian Stan's Bucky Barnes. 
RELATED: Loki Season 1 Episode 2 Recap & Analysis: 'The Variant'
One of the biggest plot points in the Disney+ series focuses on Sam and Bucky's journey as friends, as the two start out cold towards each other before slowly warming up and truly caring for one another. Mackie touched on how the friendship between the two often was interpreted by some fans as the beginning of a budding romance, which isn't exactly uncommon across many fandoms. 
"So many things are twisted and convoluted. There's so many things that people latch on to with their own devices to make themselves relevant and rational," Mackie says. "The idea of two guys being friends and loving each other in 2021 is a problem because of the exploitation of homosexuality. It used to be guys can be friends, we can hang out, and it was cool. You would always meet your friends at the bar, you know. You can't do that anymore, because something as pure and beautiful as homosexuality has been exploited by people who are trying to rationalize themselves." 
Mackie went on to say that showing the sensitive sides of a character, especially a masculine figure, has always been something that's important to him, but that it doesn't necessarily have to translate into a romantic relationship. 
"So something that's always been very important to me is showing a sensitive masculine figure," said Mackie. "There's nothing more masculine than being a superhero and flying around and beating people up. But there's nothing more sensitive than having emotional conversations and a kindred spirit friendship with someone that you care about and love."
RELATED: Loki Season 1 Episode 1 Recap & Analysis: 'Glorious Purpose'
"Sam and Steve had a relationship where they admired, appreciated and loved each other. Bucky and Sam have a relationship where they learn how to accept, appreciate and love each other. You'd call it a bromance, but it's literally just two guys who have each other's backs."