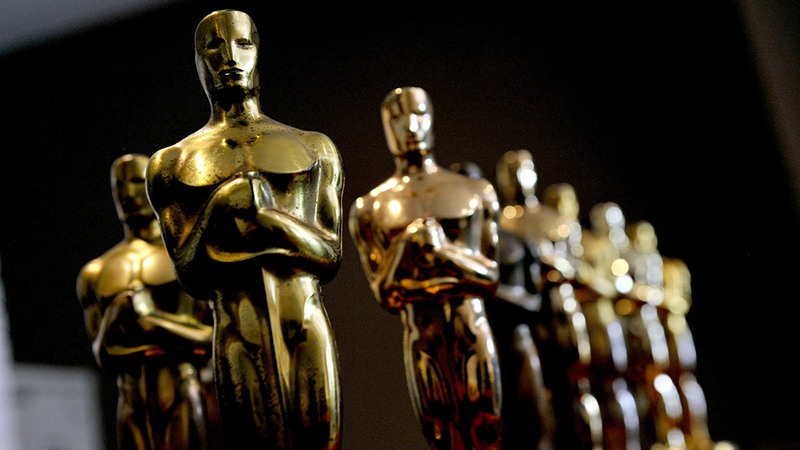 For the first time in almost 30 years, the Oscars will air without a host, Variety has confirmed. The producers are apparently planning for a group of A-listers to introduce various segments throughout the night.
Kevin Hart was originally going to host the event but dropped out hours later after derogatory comments and tweets previously made by the comedian about the LGBTQ community were unearthed. After an appearance on Ellen Degeneres' show, it was rumored that the Academy had considered welcoming Hart back as the host had he used the opportunity to apologize. Hart's appearance on the show only furthered the controversy for the actor and for DeGeneres.
RELATED: Kevin Hart Steps Down as Oscar Host
The Oscar producers and the Academy of Motion Pictures Arts and Sciences are seeking top talent, hoping to line-up a group for the telecast which is airing live in about six weeks. The broadcast will feature skits and will "play up a high-profile year for music in film" no doubt highlighting likely nominees Lady Gaga, Dolly Parton, and Kendrick Lamar, the outlet noted.
The Academy and its producers are also looking to revamp the show, specifically in trimming it down. An anonymous awards show and live events producer told the outlet: "The people who produce that show are hogtied by the Academy, who as a group are not willing to change very much. It's hard to know how anyone in my community can really contribute." The same producer did imply that moving away from a single Oscar host will be a good change.
The Academy Awards have gone without a host only one time before, and before then, there were instances of big-named talent such as Bob Hope, Jack Lemmon, Rosalind Russell, and, of course, Donald Duck, sharing the duties. The last time more than three people hosted the event was in 1987 when Chevy Chase, Goldie Hawn, and Paul Hogan worked the stage together.
The 91st Oscars will be held on Sunday, February 24, 2019, at the Dolby Theatre at Hollywood & Highland Center in Hollywood, and will be televised live by the ABC Television Network. The Oscars also will be televised live in more than 225 countries and territories worldwide.