We're only two months in to 2018, but some shows are already receiving the unfortunate axe from their networks so soon after celebrating New Year's Day. Let's take a look at the shows that have reached their abrupt end thus far, and will continue to update as more series get the bad news from their studios. Which canceled show are you the saddest about?
Chance
Network: Hulu
Debut: October 2016
Concluded: November 2017
Seasons: 2
Hugh Laurie has had a storied career in his near 40 years in film and television history, with his first venture into American TV, House, being a smash success and lasting for eight seasons on FOX before Laurie decided to move on to strictly film roles for a while. It would only be about five years before he would not only return to the television world, but also to the medical drama genre with Hulu's Chance, adapted on the book of the same name by Kem Nunn, who is also a co-creator for the series itself. The show, which focused on a neuropsychiatrist who is wrapped up into a seedy underworld of police corruption and abuse by his patient, received very positive reviews from critics, but a lack of audience interest led to the cancellation of the series after two seasons.
Damnation
Network: USA
Debut: November 2017
Concluded: January 2018
Seasons: 1
It might be time for Logan Marshall-Green to give up on the television world, because no more than a year after Cinemax cancelled his crime drama, Quarry, after one season, USA Network has cancelled his latest series, Damnation, after only one season. Based around the real Iowa farmers' strike in the 1930s, the series follows a mysterious farmer who stirs the farmers in his town to rise up against the rich despite media dismissal and a strikebreaker who has a dark connection to the preacher's past. The series received overall mixed reviews from critics and audiences alike and received increasingly lower ratings, driving USA to give their attempt at branching out from typical dramas the boot.
Dice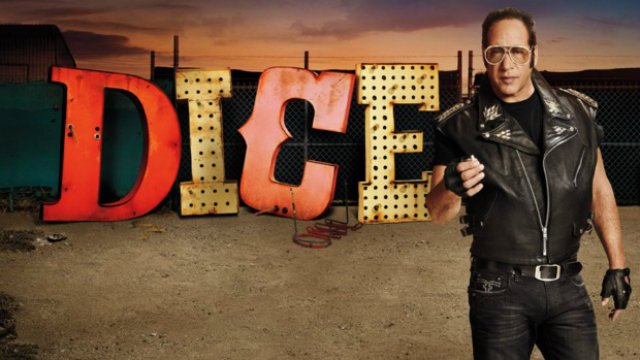 Network: Showtime
Debut: April 2016
Concluded: October 2017
Seasons: 2
Andrew Dice Clay has been one of the most controversial comedians and actors in his time, due to his abrasive nature and crude styles to his jokes, and Showtime believed he would be the perfect persona to lead a semi-autobiographical series. Unfortunately for both him and the network, the plan turned out to be unsuccessful, resulting in a negatively-reviewed and low-rated series that was cancelled at the end of January.
I Love Dick
Network: Amazon
Debut: August 2016
Concluded: May 2017
Seasons: 1
The titular novel has been a major critical success since its release over 20 years ago, and when it was announced an adaptation was in development at Amazon by hit creator Jill Soloway (Transparent), it seemed destined to be another hit for the streaming service. Set around a novelist who falls in love with her husband's business partner in a small Texas town, the series did go on to become a critical hit for its provocative nature and performance from star Kevin Bacon, but not to the degree Amazon was hoping from the series, resulting in a short life of only one season.
Jean-Claude Van Johnson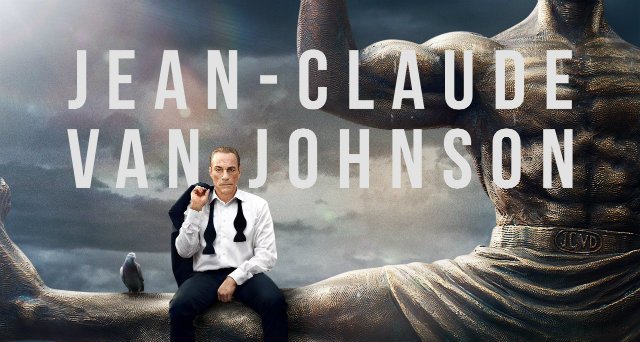 Network: Amazon
Debut: August 2016
Concluded: December 2017
Seasons: 1
It earned a lot of buzz early in its production stage as it was advertised as one of two pilots Amazon was giving the audience the chance to decide whether or not they would be picked up for a full series, alongside The Tick. Starring the legendary actor of similar titular name, Jean-Claude Van Johnson centers around retired star Jean-Claude Van Damme as he returns to his life as a private investigator. Despite receiving moderately positive reviews from critics and rave reviews from audiences, Amazon has decided to pass on renewing this show while giving Tick another series.
Once Upon a Time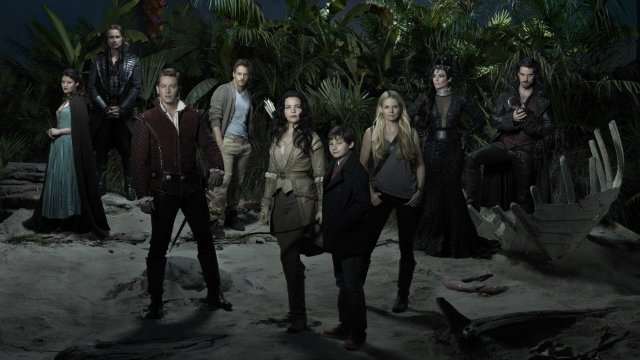 Network: ABC
Debuted: October 2011
Concluded: May 2018
Seasons: 7
After years of dodging the question of will they/won't they, ABC has finally made the decision to bring their fantasy series to an end. Once Upon a Time followed various storybook characters as they are transported to the real world and have their original memories wiped due to a powerful curse. After four largely successful seasons in the ratings, the show began to take a turn for the worse as audiences seemingly were ready to move on from Storybrooke, Maine and on to greener pastures, with the ratings dropping drastically for the past few seasons leading to Disney deciding to end the show.
One Mississippi
Network: Amazon
Debuted: November 2015
Concluded: September 2017
Seasons: 2
Amazon has been brutal with their network decisions of late, eliminating not only some of their period dramas, but also many of their comedies, including the semi-autobiographical One Mississippi. Created by star Tig Notaro and Diablo Cody and executive produced by Louis C.K., the series of an L.A. radio host recovering from a double mastectomy who returns home following her mother's death and learns more about her mother's younger years was a critical darling for the network for its brave blend of endearing drama and comedy, as well as powerful performance from Notaro. However, in Amazon's move to more wider-audience series, they chose to end the series after two seasons.
The Shannara Chronicles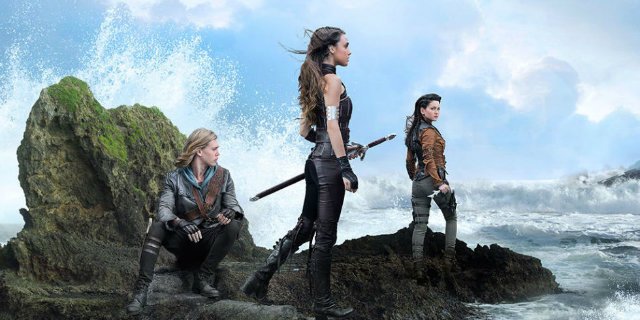 Network: MTV
Debuted: January 2016
Concluded: November 2017
Seasons: 2
Not only is the fantasy series based on trilogy novels of the same name one of the few on this list whose cancellation is not through any fault of the show's, but is also one whose end might not be as near as it seems. Originally ordered by MTV and distributed by Viacom, the series hopped between MTV and Spike for its second season, and though the series saw a huge drop in ratings during the network transition, it remained steady throughout the second season. However, following the announcement that Spike would become the Paramount Network, its fate was put into doubt as it, and other Spike debut The Mist were cancelled prior to the transformation, but the producers of the series are currently shopping it around other networks in hopes of keeping it alive.
Shut Eye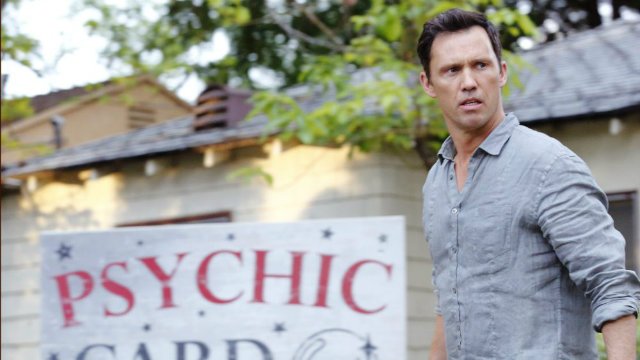 Network: Hulu
Debuted: December 2016
Concluded: December 2017
Seasons: 2
The concept of con artists and fake psychics has always been of interest for Hollywood, and Hulu's Shut Eye caught the attention of many audiences for its interesting premise of "were his visions really true?" and its star Jeffrey Donovan of Burn Notice fame. However, the series was not nearly a critical success, and only a month after debuting the second season, the streaming service chose to put the mystery drama to bed.
Disjointed
Network: Netflix
Debuted: August 2017
Concluded: January 2018
Seasons: 1
Despite a country full of viewers who love every form of stoner humor and a network that gives nearly every series more than one season, Netflix and their comedy sitcom Disjointed will be parting ways after falling flat in its one and only season. Following an activist who hires her college-graduate son and a young team of budtenders to help her run her Los Angeles marijuana dispensary, the series, created by Chuck Lorre (Two and a Half Men, The Big Bang Theory), received very negative reviews from critics for its predictable humor and unoriginal characters and was dropped by Netflix just over a month after the second half of the season was released.
The Mayor
Network: ABC
Debuted: October 2017
Concluded: December 2017
Seasons: 1
It was quickly hailed as one of the surprise new hits of 2017 for its charming tone and intelligent political humor, but after some modest ratings at the start of its first season, The Mayor's ratings slowly began to drop to an intolerable level for network ABC that it had initially pulled the series from its time slot before finally cancelling it two months after its debut. Though Hulu has made a deal to stream the remaining episodes on a weekly basis, and the show is being shopped around to other networks, including the streaming service, the young mayor's term seems to be at an early end.