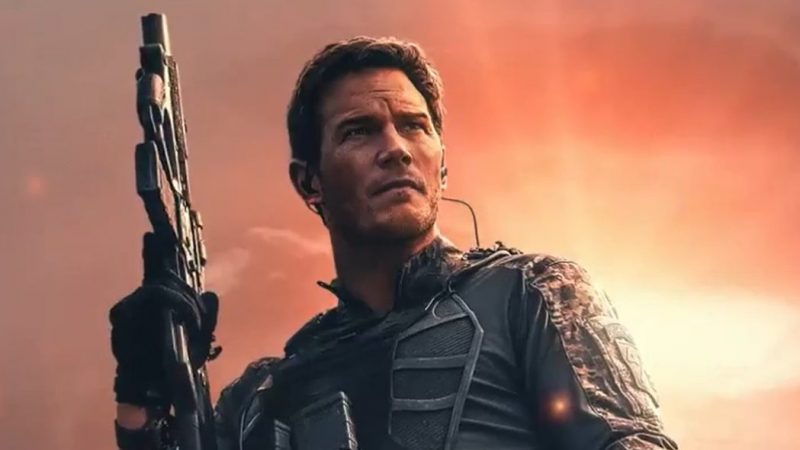 Amazon has released The Tomorrow War trailer, which shows Chris Pratt showing his serious side and battling off alien invaders in the upcoming action flick. It's a great look at what to expect from the film before its July 2 release on Amazon Prime Video.
The official synopsis reads:
In The Tomorrow War, the world is stunned when a group of time travelers arrive from the year 2051 to deliver an urgent message: Thirty years in the future mankind is losing a global war against a deadly alien species. The only hope for survival is for soldiers and civilians from the present to be transported to the future and join the fight. Among those recruited is high school teacher and family man Dan Forester (Chris Pratt). Determined to save the world for his young daughter, Dan teams up with a brilliant scientist (Yvonne Strahovski) and his estranged father (J.K. Simmons) in a desperate quest to rewrite the fate of the planet.
RELATED: The Tomorrow War Character Posters Debut
Check out The Tomorrow War trailer below:
The film also stars  J.K. Simmons (Whiplash), Yvonne Strahovski (The Handmaid's Tale), and Betty Gilpin (G.LO.W.). Rounding out the cast is Sam Richardson, Theo Von, Jasmine Matthews, Keith Powers, Mary Lynn Rajskub, Edwin Hodge, Mike Mitchell, Seychelle Gabriel, Alan Trong, Chibuikem Uche, and Alexis Louder. This project marks Pratt's latest collaboration with the streamer as he is currently in production for Amazon Prime Video's upcoming thriller drama series adaptation of The Terminal List.
RELATED: The Tomorrow War Teaser Sees Chris Pratt Fighting a New Kind of Alien
The Tomorrow War is directed by Emmy winner Chris McKay (Robot Chicken, The Lego Batman Movie) from a script written by Zach Dean (Deadfall, 24 Hours to Live). The film was originally set up for a theatrical release but was delayed due to the ongoing pandemic. Amazon acquired the distribution rights to the project from Paramount Pictures.