Sideshow New York Con Day 1 Reveals, Booth Tour & Sales!
The day has finally arrived for the start of Sideshow's 2020 New York Virtual Con in which the collectibles' company is showing off new and exciting figures from the industry's leading artists and manufacturers and the first booth tour and figures have been revealed! Both can be viewed below!
RELATED: Sideshow's Virtual Con Returning With Sideshow New York Con in Fall
While most physical conventions have moved entirely into the digital realm, Sideshow New York Con will recreate their bold custom-made installation that debuted during the summer show season, with updates to the format to keep fans engaged throughout the week. This secure and private environment captures the spirit of the incredible "pop culture art gallery" style presence that Sideshow traditionally exhibits at shows like New York Comic Con in order to augment the comprehensive virtual streaming experience for audiences at home.
"Once again, we're building a bespoke physical space at Sideshow Studios – but this time in the form of an intimate museum/art gallery-style venue – with podium displays with fine art on the walls, and beautiful pop culture dioramas showcasing statues and figures by Sideshow, Hot Toys, PCS Collectibles, Iron Studios, Tweeterhead, Unruly Industries, Atomic Misfit, and more," Sideshow PR Manager Andy Smith said in a statement. "Sideshow will be sharing a wealth of social media content throughout the event, including live-streamed booth tours, photos, interviews, and contests – and we'll be showcasing different displays every single day!"
Sideshow Con's summer 2020 swag bundle was an instant sell-out, with the fall swag bundle- complete with a collectible pin, an event T-shirt, and a promotional code- expected to be equally as popular. Fans who purchase this limited edition swag bundle will also receive a free bonus Stan Lee collectible pin celebrating the comic book legend and the city that never sleeps. Fans can also score reward points for their Sideshow account during the event, meaning there are plenty of chances to collect throughout the convention.
RELATED: Sideshow Unveils Chris Sanders Statue From Lilo & Stitch Creator
Sideshow New York Con offers fans a chance to engage closely with their favorite products, artists, and fandoms without lines, crowds, or taxis- the only traffic here is web traffic! Access to Sideshow's full convention experience has never been easier with comprehensive product livestreams, as well as creator interviews, up-to-the-minute reveals and announcements, and other content features that bring all of the news right to you from October 6-11.
And here are a few highlights of the DEALS from their big NYCC SALE:
Batman (Noir) – $25.00 off with code NOIRBATS
The Punisher Premium Format – $50.00 off with code PUNISH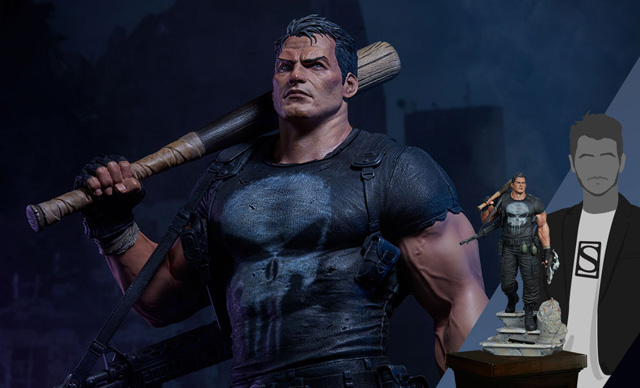 Kidpool Premium Format – $20.00 off with code KIDPOOL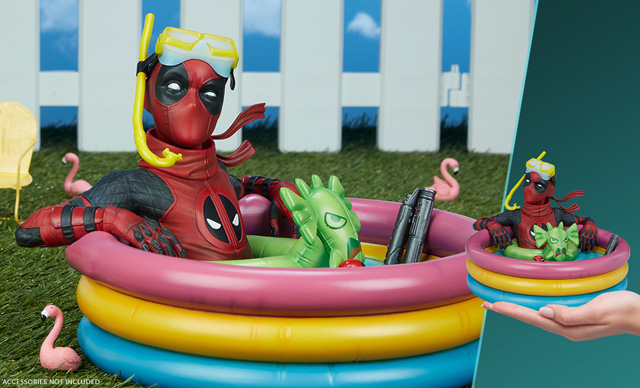 Alien Warrior: Mythos – $80.00 off with code ALIENMYTHOS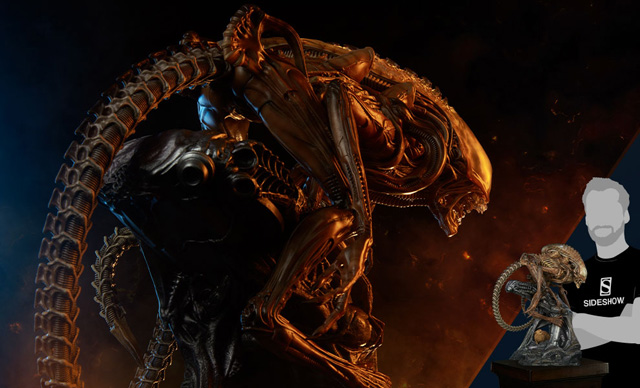 Guru del Toro: Maestro of Monsters – $10.00 off with code GURU
Classic Dracula Life-Size Bust – $50.00 off with code DRACBUST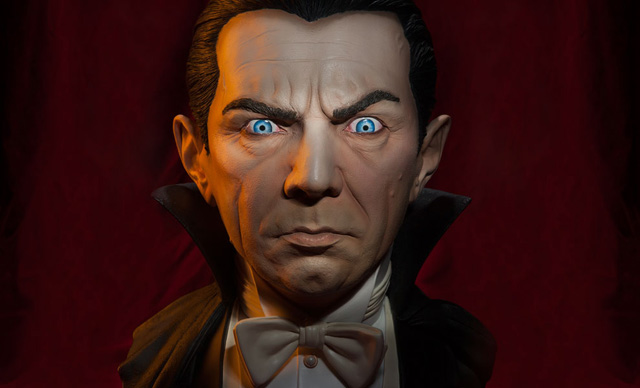 Alien Pulse Rifle – $40.00 off with code PULSE
Bandit Gremlin – 10% off with code BANDIT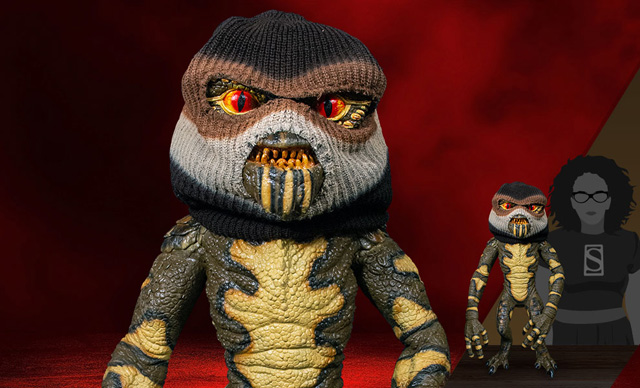 Sideshow New York Con
Batman Deluxe_dc Comics_feature

Batman Deluxe_dc Comics_gallery_5f207ab51467e

Captain America_marvel_feature

Captain America_marvel_gallery_5c4d712ce636e

Classic Dracula_dracula_feature

Classic Dracula_dracula_gallery_5c4e040c1b23e

Frank Frazetta Tribute_frank Frazetta_feature

Frank Frazetta Tribute_frank Frazetta_gallery_5c4b8e15679d0

Guru Del Toro Maestro of Monsters_chogrin_feature

Guru Del Toro Maestro of Monsters_chogrin_gallery_5d699bcb6f604

Hulk_marvel_feature

Hulk_marvel_gallery_5c4d2ba90f988

Iron Man Stealth Suit_marvel_feature

Iron Man Stealth Suit_marvel_gallery_5c4c460096ef4

Mickey Mouse 1928 Version Color Nendoroid_disney_feature

Sideshownycon Alienqueen 00001

Sideshownycon Alienqueen 00002

Sideshownycon Alienqueen 00003

Sideshownycon Alienqueen 00004

Sideshownycon Cotd 00001

Sideshownycon Cotd 00002

Sideshownycon Cotd 00003

Sideshownycon Cotd 00004

Sideshownycon Cotd 00005

Sideshownycon Cotd 00006

Sideshownycon Cotd 00007

Sideshownycon Cotd 00008

Sideshownycon Cotd 00009

Sideshownycon Cotd 00010

Sideshownycon Cotd 00011

Sideshownycon Cotd 00012

Sideshownycon Cotd 00013

Sideshownycon Cotd 00014

Sideshownycon Cotd 00015

Sideshownycon Cotd 00016

Sideshownycon Cotd 00017

Sideshownycon Cotd 00018

Sideshownycon Cotd 00019

Sideshownycon Cotd 00020

Sideshownycon Cotd 00021

Sideshownycon Cotd 00022

Sideshownycon Cotd 00023

Sideshownycon Cotd 00024

Sideshownycon Cotd 00025

Sideshownycon Cotd 00026

Sideshownycon Cotd 00027

Sideshownycon Cotd 00028

Sideshownycon Cotd 00029

Sideshownycon Cotd 00030

Sideshownycon Hottoys 00001

Sideshownycon Hottoys 00002

Sideshownycon Hottoys 00003

Sideshownycon Hottoys 00004

Sideshownycon Hottoys 00005

Sideshownycon Hottoys 00006

Sideshownycon Hottoys 00007

Sideshownycon Hottoys 00008

Sideshownycon Hottoys 00009

Sideshownycon Hottoys 00010

Sideshownycon Hottoys 00011

Sideshownycon Hottoys 00012

Sideshownycon Hottoys 00013

Sideshownycon Hottoys 00014

Sideshownycon Hottoys 00015

Sideshownycon Ironstudios 00001

Sideshownycon Ironstudios 00002

Sideshownycon Ironstudios 00003

Sideshownycon Ironstudios 00004

Sideshownycon Ironstudios 00005

Sideshownycon Ironstudios 00006

Sideshownycon Ironstudios 00007

Sideshownycon Ironstudios 00008

Sideshownycon Ironstudios 00009

Sideshownycon Ironstudios 00010

Sideshownycon Ironstudios 00011

Sideshownycon Ironstudios 00012

Sideshownycon Mando 00001

Sideshownycon Mando 00002

Sideshownycon Mando 00003

Sideshownycon Mando 00004

Sideshownycon Mando 00005

Sideshownycon Mando 00006

Sideshownycon Rocky 00001

Sideshownycon Rocky 00002

Sideshownycon Rocky 00003

Sideshownycon Rocky 00004

Sideshownycon Tweeterhead 00001

Sideshownycon Tweeterhead 00002

Sideshownycon Atomicmisfit 00001

Sideshownycon Atomicmisfit 00002

Sideshownycon Atomicmisfit 00003

Sideshownycon Atomicmisfit 00004

Sideshownycon Atomicmisfit 00005

Sideshownycon Atomicmisfit 00006

Sideshownycon Atomicmisfit 00007

Sideshownycon Atomicmisfit 00008

Sideshownycon Atomicmisfit 00009

Sideshownycon Atomicmisfit 00010

Sideshownycon Atomicmisfit 00011

Sideshownycon Atomicmisfit 00012

Sideshownycon Atomicmisfit 00013

Sideshownycon Atomicmisfit 00014

Sideshownycon Atomicmisfit 00015

Sideshownycon Atomicmisfit 00016

Sideshownycon Atomicmisfit 00017

Sideshownycon Dc 00001

Sideshownycon Dc 00002

Sideshownycon Dc 00003

Sideshownycon Dc 00004

Sideshownycon Dc 00005

Sideshownycon Dc 00006

Sideshownycon Dc 00007

Sideshownycon Dc 00008

Sideshownycon Dc 00009

Sideshownycon Dc 00010

Sideshownycon Dc 00011

Sideshownycon Dc 00012

Sideshownycon Dc 00013

Sideshownycon Dc 00014

Sideshownycon Dc 00015

Sideshownycon Dc 00016

Sideshownycon Dc 00017

Sideshownycon Dc 00018

Sideshownycon Dc 00019

Sideshownycon Dc 00020

Sideshownycon Dc 00021

Sideshownycon Hottoysw 00001

Sideshownycon Hottoysw 00002

Sideshownycon Hottoysw 00003

Sideshownycon Hottoysw 00004

Sideshownycon Hottoysw 00005

Sideshownycon Hottoysw 00006

Sideshownycon Hottoysw 00007

Sideshownycon Hottoysw 00008

Sideshownycon Hottoysw 00009

Sideshownycon Hottoysw 00010

Sideshownycon Hottoysw 00011

Sideshownycon Hottoysw 00012

Sideshownycon Hottoysw 00013

Sideshownycon Hottoysw 00014

Sideshownycon Hottoysw 00015

Sideshownycon Hottoysw 00016

Sideshownycon Hottoysw 00017

Sideshownycon Hottoysw 00018

Sideshownycon Hottoysw 00019

Sideshownycon Hottoysw 00020

Sideshownycon Hottoysw 00021

Sideshownycon Hottoysw 00022

Sideshownycon Hottoysw 00023

Sideshownycon Hottoysw 00024

Sideshownycon Hottoysw 00025

Sideshownycon Hottoysw 00026

Sideshownycon Hottoysw 00027

Sideshownycon Hottoysw 00028

Sideshownycon Hottoysw 00029

Sideshownycon Hottoysw 00030

Sideshownycon Hottoysw 00031

Sideshownycon Hottoysw 00032

Sideshownycon Hottoysw 00033

Sideshownycon Hottoysw 00034

Sideshownycon Starwars 00001

Sideshownycon Starwars 00002

Sideshownycon Starwars 00003

Sideshownycon Starwars 00004

Sideshownycon Starwars 00005

Sideshownycon Starwars 00006

Sideshownycon Starwars 00007

Sideshownycon Starwars 00008

Sideshownycon Starwars 00009

Sideshownycon Starwars 00010

Sideshownycon Starwars 00011

Sideshownycon Starwars 00012

Sideshownycon Starwars 00013

Sideshownycon Unruly 00001

Sideshownycon Unruly 00002

Sideshownycon Unruly 00003

Sideshownycon Unruly 00004

Sideshownycon Unruly 00005

Sideshownycon Unruly 00006

Sideshownycon Unruly 00007

Sideshownycon Unruly 00008

Sideshownycon Unruly 00009

Sideshownycon Unruly 00010

Sideshownycon Unruly 00011

Sideshownycon Unruly 00012