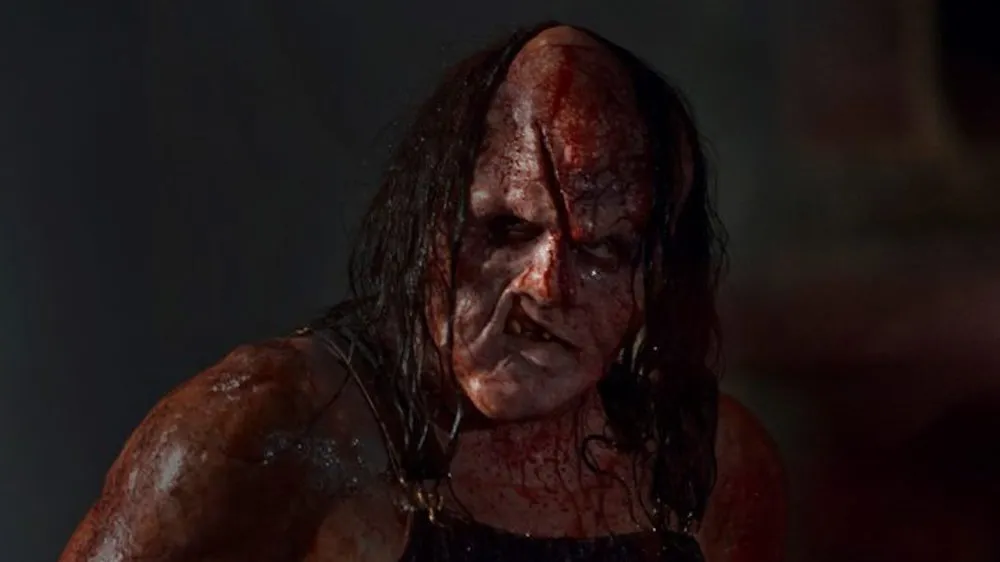 Horror Channel UK (via Bloody Disgusting) reports that Victor Crowley will return for future Hatchet sequels, despite the fact the character was torn to shreds by an airplane engine in the most recent film. But, if horror movies have taught us anything, it's that you can never count a murderous villain out, even in death.
"A major reason why the Hatchet sequels have succeeded is that they were planned out from the very start," Green said. "In the first film, I actually showed some of the weapons that Victor Crowley wouldn't actually use until the later films and I held back crucial elements of his mythology to be revealed later on down the road. Of course, it was also a risky move given that there was no way of knowing if I'd ever get to make the sequels."
He continued, "Originally I had only planned for Hatchet to be a trilogy, but when I decided to bring 'Victor Crowley' back for more I planned out another complete roadmap for where it could all go. With the success of Victor Crowley (Hatchet 4) it looks like I'll once again be able to make the sequels I have planned. I've been able to stay in love with Victor Crowley because I only head back into his swamp when I'm ready to do so. Given that Hatchet is a cult franchise and not a studio property, my crew and I have always been able to make each film only when we want to. The "Hatchet Army" has always been willing to patiently wait until I'm ready. Not every filmmaker has such a luxury and I have never taken it for granted."
Victor Crowley's ensemble cast also features Laura Ortiz (2006's The Hills Have Eyes), Dave Sheridan (Scary Movie), and Brian Quinn (truTV's "Impractical Jokers"). Writer/director Adam Green proudly returns to the director's chair of his series that, upon debuting in 2007, was energetically touted as a return to "old school American horror," and whose maniacal fan-favorite villain quickly secured a place among slasher royalty.
Victor Crowley
Victor Crowley #1

Victor Crowley #2

Victor Crowley #3

Victor Crowley #4

Victor Crowley #5

Victor Crowley #6

Victor Crowley #7

Victor Crowley #8