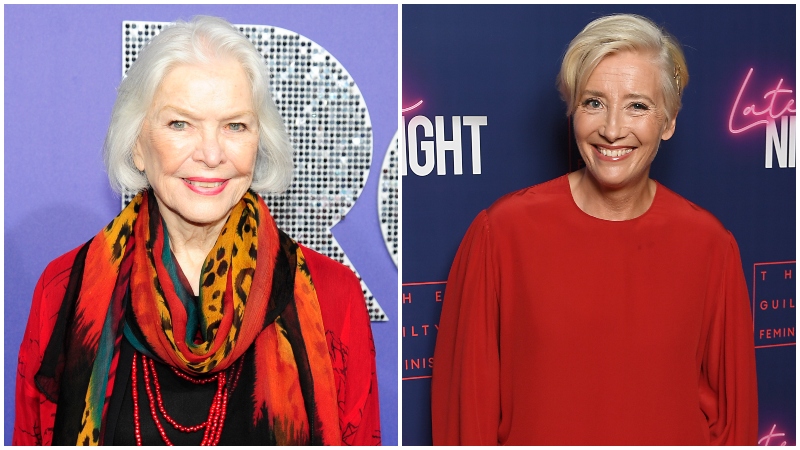 Deadline brings word that Italian actress Livia De Paolis (Emoticon 😉) is in the process of developing a new fantasy film adaptation titled The Lost Girls with multi-award winning actresses Ellen Burstyn (The Exorcist) and Emma Thompson (Howards End) attached to star. Based on author Laurie Fox's 2003 novel of the same name, the film is a coming-of-age fantasy drama which will be a modern female take on the J.M. Barrie's classic Peter Pan story.
"I have been fascinated with the hidden meanings of fairy tales since childhood, so when I read Laurie Fox's novel The Lost Girls I was immediately on board with the way she reinvents J.M. Barrie's timeless fairytale for a contemporary audience." De Paolis said.
The film will be written and directed by De Paolis, who is also set to star as film's lead Wendy. Thompson's daughter Gaia Wise (A Walk in the Woods, Last Chance Harvey) has also joined the cast as Wendy's daughter named Berry.
RELATED: Emilia Clarke Sings Last Christmas in New International Trailer
The Lost Girls will be following the four generations of Darling women as they struggle to cope with the aftermath of their adventures with Peter Pan in Neverland. The film will tell how Wendy (De Paolis) struggles to retain her creative spirit after her fantastical journeys with Pan.
Like her grandmother (Burstyn) and her mother Jane (Thompson in a cameo role), Wendy must escape Peter's hold on her and the promises he desperately wants her to keep. As her daughter Berry (Wise) comes into Peter's orbit, Wendy must fight to save her relationship with her daughter while reconciling her legacy.
RELATED: Cruella and Her Henchmen Are Up to No Good in First Set Photos

The adaptation will be produced by Chris Curling (The Last Station) and Meta Valentic (Ladrón Que Roba a Ladrón) with Myriad Pictures' Kirk D'Amico and Ingenious Media's Peter Touche serving as executive producers. Myriad will be handling the international sales of the film.
(Photos by Dave J Hogan/Getty Images, and Paul Bruinooge/Patrick McMullan via Getty Images)