From the original conception of an idea to a movie's distribution, the journey to the big screen is not always as easy as it might seem on the surface. A movie can be canceled during production, a key cast member can pass away before finishing their scenes, a director can be fired from their position, a studio can shut down before a movie finishes filming — the possibilities are truly endless. For any one of these reasons, a movie can face immense trouble trying to make it to the finish line.
I Love You, Daddy
Oftentimes, a stand-up comedian can transcend the stage and end up making a name for themselves on television and even in the feature film industry. It's happened to Jerry Seinfeld, John Mulaney, and the comedian behind FX's once hugely successful series Louie. After the show ended, the titular comedian went on to write and direct his own movie, titled I Love You, Daddy. Before the film could be released, though, the stand-up was accused of multiple instances of sexual misconduct throughout the years. He admitted to this misconduct and the movie's release was effectively canceled.
All the Money in the World
Directed by Ridley Scott, 2017's All The Money in the World tells the story of the kidnapping of John Paul Getty III and the attempts of his parents to convince Getty's rich grandfather to pay the ransom. When the movie was just about a month away from release, the actor cast as Getty's grandfather was accused of multiple instances of sexual assault. While other filmmakers would opt to push the release of their films, Scott decided to do things the hard way: in just eight days, 22 scenes were completely reshot with Christopher Plummer now playing the role. With anyone else, the movie could have ended up getting pushed (or shelved indefinitely). With Scott, the movie still made it out on time.
The Day the Clown Cried
Comedian Jerry Lewis was an icon throughout the 20th century. A stage performer to start with, Lewis ended up dominating both television and film within his lifetime. Despite his comedy roots, he decided to give dramatic acting a shot. in 1972, Lewis wrote, directed, and starred in a film called The Day the Clown Cried: it's about a man who takes it upon himself to cheer people up inside a concentration camp at the height of World War II. Nearly half a decade later, the movie is still unreleased — Lewis locked the film in a private vault and refused to talk about it for the rest of his years. Lewis died in 2017, but the film is currently preserved in the Library of Congress with a tentative plan to be screened after 2024 (s per Lewis's request).
The Man Who Killed Don Quixote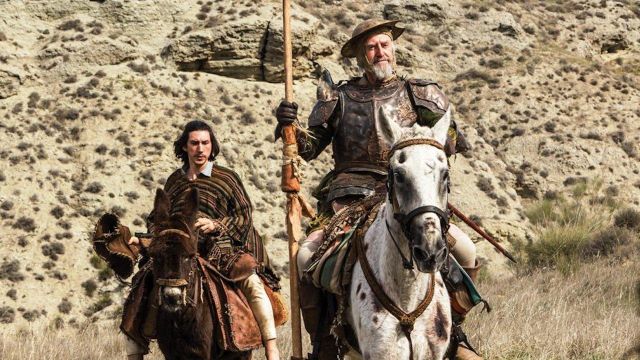 Terry Gilliam is an imaginative and notable director. Throughout his career, the man has spurred multiple Monty Python films as well as plenty of his own original creations—one of which being his long-gestating passion project The Man Who Killed Don Quixote, which he finally got the chance to film and planned to release in 2018. It took him 29 years to make, but Gilliam continues to hit snags as he plans its wide release. There is a lot of confusing legal drama surrounding the details behind-the-scenes, but one thing is for sure: Gilliam won't give up until the movie reaches theaters. It's currently set for 2019, but we'll see if that ends up happening or not.
Fantastic Four
Director Josh Trank has not had an easy career thus far. After his hit independent science fiction film Chronicle made a big impact on critics and audiences in 2012, Trank got the chance to direct a Fantastic Four reboot for 20th Century Fox. Throughout production, Trank proved to be a huge problem for both cast and crew. His erratic behavior led to the movie being taken away from him in post-production… and to his firing from an untitled Star Wars spinoff film that he never got the chance to start working on. Fantastic Four was ultimately a flop, but many cast and crew members swear that Trank's cut was really something to see.
My Best Friend's Birthday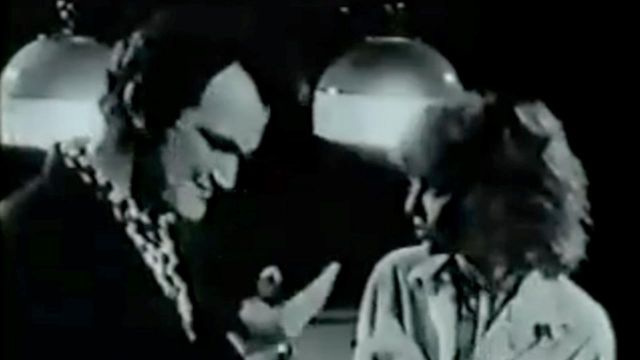 Technically Quentin Tarantino's first film, My Best Friend's Birthday has never made it out of pre-production. For a long time, Tarantino swore that the film was destroyed in a lab fire. However, cinematographer Roger Avary says that the movie exists but was simply never finished because of lack of motivation on Tarantino's part. The director can't stand the film and will not talk about it, so there's no doubt the movie will probably never come out. Supposedly True Romance is a better version of the film, so maybe that's for the best.
Hereafter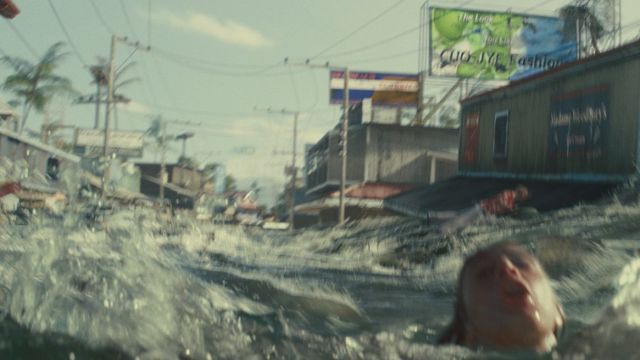 Actor and director Clint Eastwood has made a name for himself both in front of and behind the camera throughout his long and illustrious career. That doesn't mean that everything he does goes without hitch, though. Back in 2010, Eastwood released a drama called Hereafter. Time was not on his side, though: around the same time as its release, a devastating tsunami hit Japan. Unfortunately for the director, a tsunami plays a key role in the film. The movie was pulled from theaters before it got the chance to make as much money as it was projected to.   
Dark Blood
After starring in countless classics throughout the 80s and early 90s, teen actor River Phoenix tragically passed away in 1993. Unfortunately for director George Sluizer, Phoenix was in the middle of shooting a thriller about the lasting effects of nuclear testing. He still had about 20% of his scenes left to shoot, so it took the filmmaker almost 20 years to finish the film without him. Released in 2012 to very little fanfare, the film Dark Blood finally made it to theaters.
Don's Plum
A low-budget black and white independent drama, R.D. Robb's film Don's Plum was shot in 1995 and never released commercially in the United States. Stars Leonardo DiCaprio, Kevin Connolly, and Tobey Maguire were paid less than $600 a day for their work on the film in the mid-90s, which subsequently led to them stopping the film from being released once they ended up becoming successful actors. After winning a lawsuit, it was ruled that the film could not be released in the US or Canada. Still, Robb ended up putting the movie out for free online in the mid-2010s because of a loophole in the legal jargon.
Nothing Lasts Forever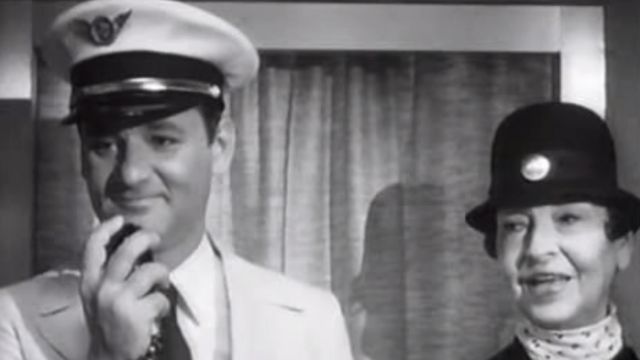 Saturday Night Live wunderkind Tom Schiller got a bunch of the show's early stars together to film a surreal science fiction comedy in 1984. Starring Bill Murray, Dan Aykroyd, and many other character actors, the movie was never released commercially or on home video because of reluctance by the studio. It ended up getting screened on European television throughout the 80s and 90s as well as on Turner Classic Movies in 2015, but the movie has yet to be widely released to the public.