Zoe Saldana has had an impressive career in the mass-market film industry. She has been a part of four of the biggest film franchises in recent history, three of them as an integral character. Saldana has played a significant role in not one but two of the five highest-grossing films of all time—unless you adjust for inflation. She has worked with a handful of big-name directors, including J.J. Abrams, Justin Lin, Gore Verbinski, James Gunn, James Cameron, and the talented Steven Spielberg. She truly broke through to public consciousness with her roles in the 2009 films Star Trek and Avatar. The latter, nearly a decade later, remains the undefeated box-office champion with a total of more than 2.7 billion dollars. Zoe Saldana is surely a household name after all of her high-profile performances—with sequels on the way to many of them—and here are ten of her most significant roles to date.
Star Trek
(2009)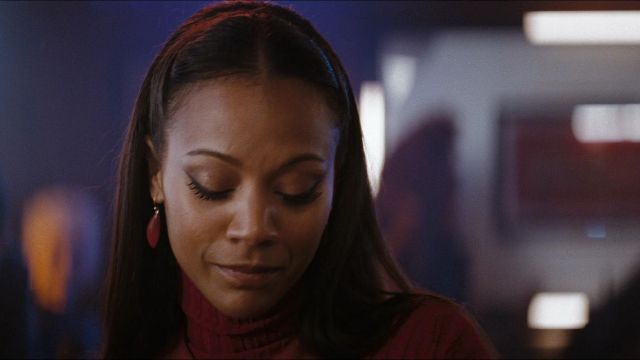 When J.J. Abrams sought to reboot Star Trek, he and his casting team saw fit to replace Nichelle Nichols — from the original series and its subsequent films — with Zoe Saldana as Lieutenant Nyota Uhura. She does a great job as the sort of alternate universe version of Nichols' character in Abrams' very stylish revival film.
Purchase now on Amazon for $13.99.
Star Trek Into Darkness
(2012)
Abrams' sequel to Star Trek is divisive amongst fans. The previous film was derided by some longtime devotees for its tonal shift from the original series. Star Trek Into Darkness's part, some were unhappy that it followed similar narrative beats to its counterpart, the 1982 film Star Trek II: The Wrath of Khan. You can't please everyone. What is undeniable though, is the sleek production design of Abrams' films compared to any film of the franchise prior.
Purchase now on Amazon for $13.99.
Star Trek Beyond
(2016)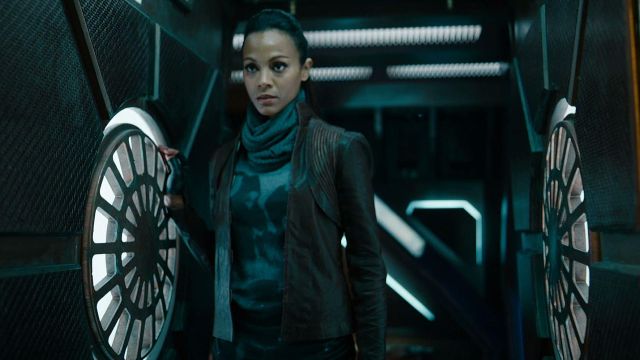 Following Star Trek Into Darkness, Abrams was content to move on to other projects — namely Star Wars: The Force Awakens. In his stead, seasoned Fast & Furious franchise vet Justin Lin took the reins of the third Star Trek film. It is arguably the best of the reboot series, narratively speaking. Lin supplants Abrams' clean, high-tech environment for a compelling disaster movie which leaves the crew of the U.S.S. Enterprise marooned and separated from one another. Saldana has perhaps the most screen time of the entire franchise here and makes the most of it.
Purchase now on Amazon for $13.99.
The Terminal
(2004)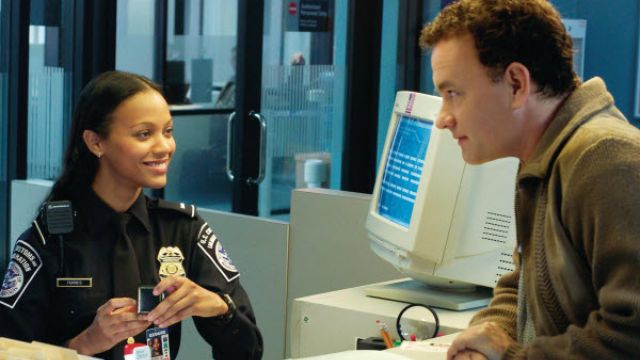 Saldana gave one of her earliest noteworthy performances in Steven Spielberg's heartwarming film The Terminal. Tom Hanks plays an Eastern European tourist who becomes stranded in the John F. Kennedy International Airport when a military coup in his home country renders him stateless. Making the best of a bad situation, he befriends a number of the airport's employees. Saldana plays Dolores Torres, a security officer with whom Hanks' Viktor Navorski becomes acquainted during his stay.
Purchase now on Amazon for $9.99.
Avatar
(2009)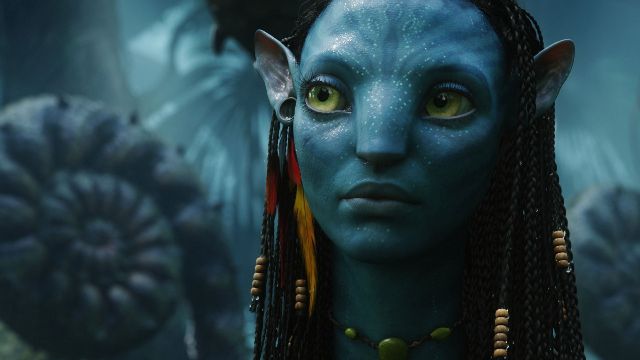 James Cameron's Avatar was something of a sensation when it came out. The film used groundbreaking motion-capture and three-dimensional technology in film. Saldana gave her entire performance through motion capture, as Neytiri, a native of the planet Pandora which was being colonized by the global Earth military. The film continues to be the highest-grossing film in history, narrowly beating out Cameron's own 1997 film, Titanic.
Purchase now on Amazon for $9.99.
Guardians of the Galaxy
(2014)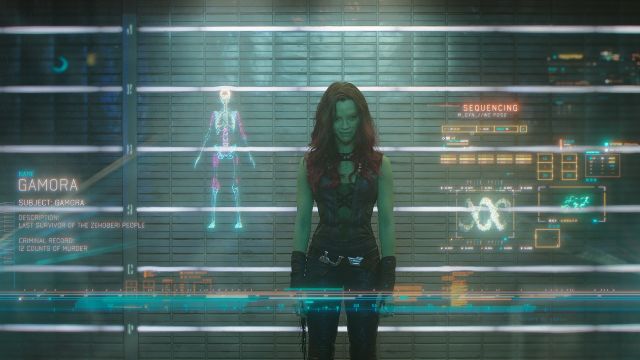 James Gunn's Guardians of the Galaxy was a bit of a surprise hit. Marvel seemed to be floundering somewhat for more big-hit content and took a slight risk with Gunn. Many people were excited by its style, which was somewhat different than the rest of Marvel's mostly-homogenous, paint-by-numbers films. Saldana is integral as Gamora, the adopted daughter of eventual-antagonist of the Avengers, Thanos (Josh Brolin).
Purchase now on Amazon for $14.99.
Guardians of the Galaxy Vol. 2
(2017)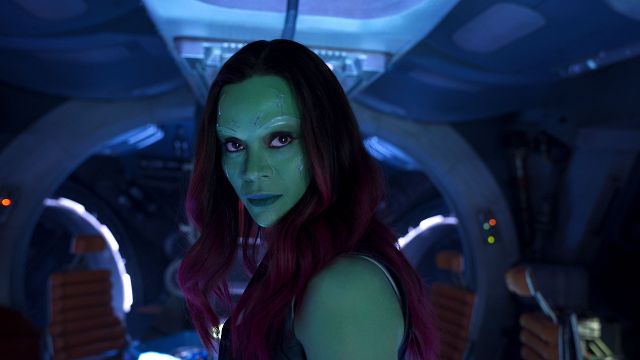 Guardians of the Galaxy Vol. 2 was met with much anticipation. The film was generally well-received if not quite as much as the original film. It did, however, earn more at the box office. Saldana's role is lessened to an extent because of a number of new characters, though she was still in the main cast.
Purchase now on Amazon for $14.99.
Avengers: Infinity War
(2018)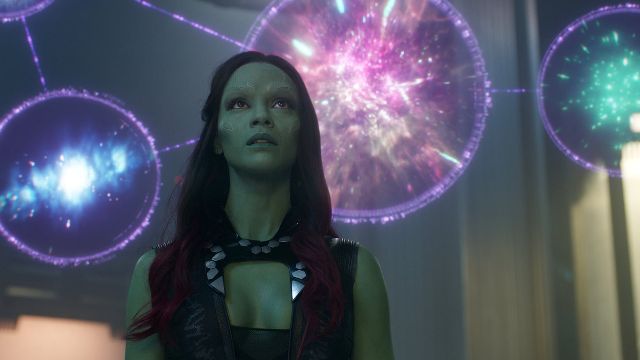 Avengers: Infinity War currently sits at the fourth highest-grossing film to date. It was lustily embraced by Marvel devotees as it integrated the through-lines of nearly every Marvel hero introduced to the franchise so far, including the Guardians of the Galaxy cast for the first time. Saldana, in particular, had a key role as Gamora because of her relationship to the main antagonist, Thanos (Josh Brolin).
Purchase now on Amazon for $24.99.
Colombiana
(2011)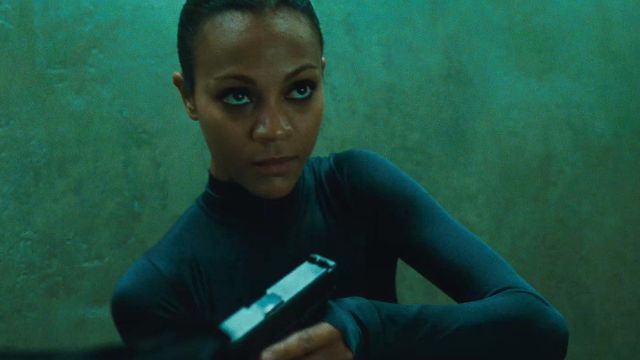 Following her breakout success with Star Trek and Avatar, Saldana took on the main role in the film Colombiana, co-written by filmmaker Luc Besson. In the film, she plays a highly-skilled Colombian assassin looking for revenge on the drug cartel that murdered her family. While far from her most successful film, it is a cannot-miss for any Zoe Saldana completionist.
Purchase now on Amazon for $6.99.
Pirates of the Caribbean: The Curse of the Black Pearl
(2003)

An early role that Saldana took on — prior to any other film on this list — was a small part in Gore Verbinski's Pirates of the Caribbean: The Curse of the Black Pearl. She plays Anamaria, one many pirates who have a grievance with Johnny Depp's Captain Jack Sparrow. Saldana reportedly had an unpleasant time during filming — it is lucky for audiences worldwide that it did not result in her leaving the industry.
Purchase now on Amazon for $17.99.
We are a participant in the Amazon Services LLC Associates Program, an affiliate advertising program designed to provide a means to earn fees by linking to Amazon.com and affiliated sites.