Billy Wilder is iconic. Any fan of cinema worth their salt has made a good faith effort to dive into his body of work. He dipped his toe in a wide variety of genres and the DNA of those films are still recognizable today whether it be noir, drama, romantic comedy or somewhere in between.
Wilder's work is characterized by his fascination with personal advancement. He loves portrayals of the lengths people will go to further themselves—whether the aforementioned lengths are manipulation, emotional cruelty, letting your bosses commit adultery in your apartment, allowing an innocent man to die or even the active murder of a loved one. Wilder's bread and butter is the dog-eat-dog mentality than manifest within a human's soul. He has his moments of levity, of course, but even they tend to have a backdrop of something much darker—whether it be gangster violence or Nazi Germany.
He was a force of nature in cinema that cannot be ignored even now, more than half a century since his heyday. Below are the ten best films of his sizable oeuvre.
Sunset Boulevard
(1950)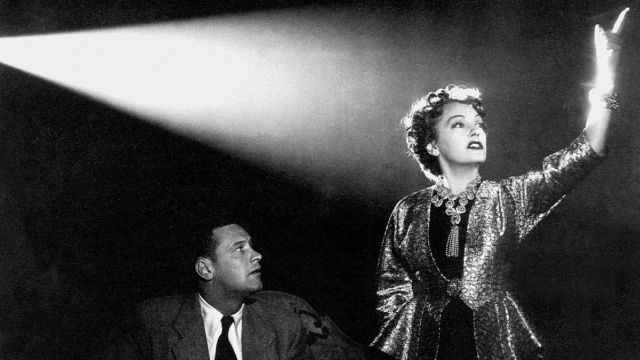 Sunset Boulevard is probably Wilder's masterpiece. A struggling screenwriter (William Holden) finds his way into the manor of a long-forgotten silent film era star (Gloria Swanson). They fall deep into a codependent relationship because of her mental instability and his precarious financial situation. It functions as both a dark, cynical tale and a perverse love letter to the silent era stars.
Purchase now on Amazon for $9.96.
Double Indemnity
(1944)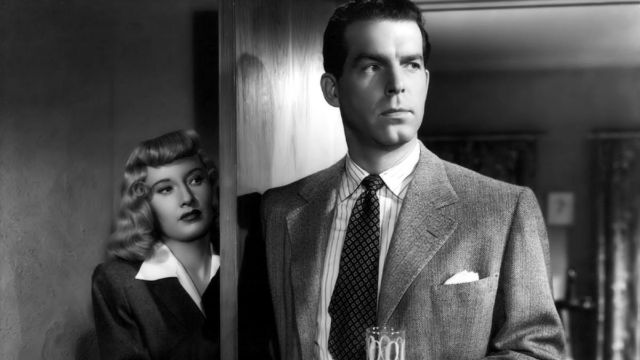 Like Sunset Boulevard, Double Indemnity tells most of its story through flashback. An insurance salesman (Fred MacMurray) with a gun wound types out necessary information to his friend, an insurance claims handler (Edward G. Robinson). The salesman found himself involved with a comely housewife (Barbara Stanwyck) who he believes is contemplating murder—but he cannot resist her charms. It is an uneasy story that tends to get under the skin of the viewer.
Purchase now on Amazon for $9.99.
Some Like It Hot
(1959)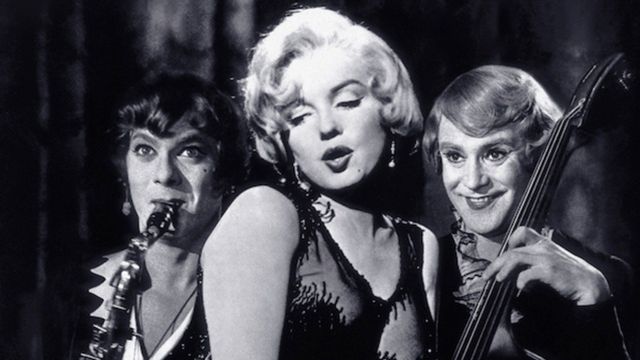 Some Like It Hot is an example of Wilder's lighter, comedic fare. Two jazz musicians (Tony Curtis and Jack Lemmon) in the prohibition era find themselves the witnesses of a war between gangsters and decide to get out of dodge. To do so they join an all women's band by presenting as women. Things get complicated when they both fall for the band's beautiful vocalist (Marilyn Monroe) but neither of them can reveal themselves as men out of fear for their lives. It is a zany, screwy film as brilliant as Wilder's dramas.
Purchase now on Amazon for $19.59.
Ace in the Hole
(1951)
Ace in the Hole presents one of Wilder's most morally bankrupt character's, Kirk Douglas's crooked journalist Chuck Tatum. After getting fired by newspaper after newspaper for malpractice he finds himself in New Mexico where a man is trapped in a collapsed cave. He seizes on this opportunity to stage his next big piece—so he consciously finds ways to draw out the man's suffering for his own personal gain. Audiences were initially turned off by the lack of empathy exhibited in the film but it has since been recognized as one of Wilder's best.
Purchase now on Amazon for $25.99.
The Apartment
(1960)
The Apartment is—like many Wilder films—about trying to move up in the world. A go-nowhere insurance corporate drone (Jack Lemmon) allows his bosses to use his apartment to cheat on their wives in the hopes that this favor will translate into a promotion for him. This plan is gummed up when he falls for one of his bosses' mistresses (Shirley MacLaine) and struggles to balance his professional life and personal feelings on the matter. It is a heartwarming, uplifting film.
Purchase now on Amazon for $3.99.
The Lost Weekend
(1945)
The Lost Weekend is a dark look at the life of an alcoholic writer. Ray Milland plays the central character who works through his addiction, contemplating its causes as well as the fallout in his relationships and reputation. In staying with the noir genre, it is a bleak film; a cold hard look at the nature of alcoholism.
Purchase now on Amazon for $9.99.
Witness for the Prosecution
(1957)
In Witness for the Prosecution, a British lawyer (Charles Laughton) takes on a criminal case in spite of the fact that it may exacerbate his poor health. He attempts to defend an alleged murderer—which is made all the more complicated by his vexing wife (Marlene Dietrich) who testifies against him. It is a dark and extremely clever procedural crime drama well worth your time.
Purchase now on Amazon for $13.99.
Sabrina
(1954)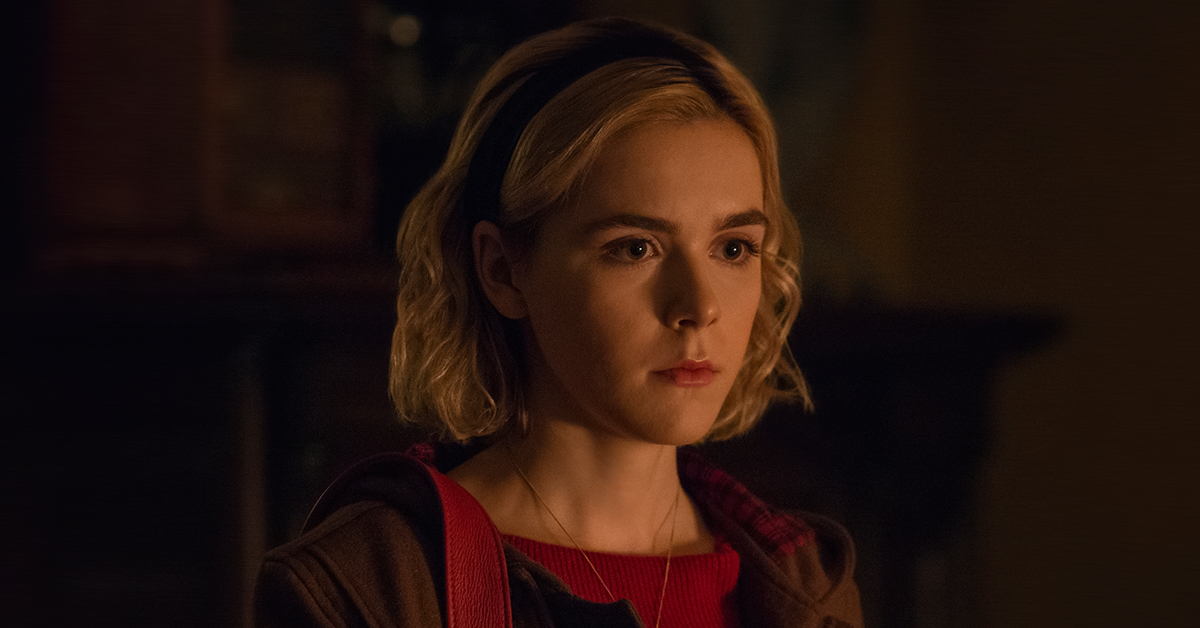 Sabrina is an early example of the love triangle trope in romantic comedies. Audrey Hepburn plays the eponymous Sabrina, a woman of low standing who carries a torch for a wealthy playboy (William Holden). When she attempts suicide, the playboy's older brother (Humphrey Bogart) happens by and saves her life. When she returns from a school after a number of years, she now captures the interest of the playboy—to the dismay of his older brother. It is a sweet film full of characters with confusing, conflicted feelings.
Purchase now on Amazon for $12.77.
Stalag 17
(1953)
Stalag 17 is a World War II dramedy which takes place in a Nazi prisoner of war camp populated by American airmen. It begins as a day-in-the-life film documenting the day in and day out of the POWs, but the soldiers become suspicious that one of their own is an informant and they seek to find out who it is. Stalag 17 is a very interesting, multifaceted film from Wilder.
Purchase now on Amazon for $7.89.
One, Two, Three
(1961)

One, Two, Three finds James Cagney in one of his funniest roles, see? He is a high-profile executive of Coca-Cola stationed in West Germany. When his boss's daughter comes from West Berlin and breaks the news that she is married to an East German communist, he fears for his job and tries to devise a plan to end the relationship. It is, in typical Wilder comedy fashion—a very cleverly written and performed script which makes for a very satisfying watch.
Purchase now on Amazon for $13.99.
We are a participant in the Amazon Services LLC Associates Program, an affiliate advertising program designed to provide a means to earn fees by linking to Amazon.com and affiliated sites.