Sam Mendes Movies Ranked
Sam Mendes has only directed seven films. However, all of them are entirely unique. Beginning with his tale of suburban angst, to his foray into the world of James Bond, Mendes has a diverse filmography and one that offers portraits of life. His directorial debut won an Oscar for Best Picture, he has crafted one of the best depictions of James Bond on screen, and his deep explorations of characters are a treat to watch. In a short career, Mendes has done a lot, and all of his films are solid.
#7. Spectre

It seems unfair to say this is his worst film, because it truly is not a bad film. However, Mendes's highly anticipated follow-up to Skyfall didn't quite live up to the hype. Spectre tells an uneven James Bond story with familiar elements. This is a film that, while capturing the essence of Bond, often felt like a disappointment because of its back-to-basics elements. It's formulaic, the villain isn't all that compelling and Daniel Craig doesn't seem too interested in the role. While the actor will return for the fifth time, Spectre certainly doesn't measure up to the merits of its predecessor.
Purchase now on Amazon for $12.99.
#6. Away We Go

John Krasinski and Maya Rudolph star in this sweet and sometimes overly sentimental road trip movie. The script is solid and offers a wonderful look at various slices of life. Away We Go is full of charm and some genuinely hilarious moments. Rudolph and Krasinski exude terrific chemistry, and the various characters they encounter are entirely earnest portraits. Some of its darker themes are often heavy-handed in the way they are executed, but nonetheless, the movie never overstays its welcome. It's an interesting outlook on the world and is certainly elevated by the performances Mendes got from his cast.
Purchase now on Amazon for $8.99.
#5. Jarhead

Here's where we get into the really great stuff in Mendes's filmography. Jake Gyllenhaal stars as a Marine — Anthony Swofford — during the Gulf War in this gorgeously shot war drama. Jarhead is a thoughtful movie and filled with dark humor. The film offers a look into the lives of soldiers with a unique perspective. These soldiers find themselves essentially doing nothing, waiting for a chance. Their rigorous training is essentially practice for a war that never quite reaches them. Capturing all the paranoia that comes with the banality of their situation, Swoff often wonders if his girlfriend back home is cheating on him. Though it ultimately will drag for some people, the performances and the story are rewarding enough to give this film a watch.
Purchase now on Amazon for $8.99.
#4. Road to Perdition

A neo-noir crime thriller, Road to Perdition finds Tom Hanks cast against type playing a hitman. It is among the greatest gangster films of the new millennium and a movie that captures a father and son relationship that is put under extraordinary circumstances. Hanks's son witnesses his fathers profession up close, in a moment of pure emotion. Tom Hanks's performance accents a story of good and evil. The movie also finds Paul Newman in top form. Road to Perdition delivers an atmospheric experience that is ultimately rewarding and proved American Beauty wasn't just a fluke with this sophomore effort.
Purchase now on Amazon for $19.88.
#3. Skyfall

As an engrossing, layered James Bond film, Skyfall is among the best in the franchise. There wasn't much as far as expectations after the disappointing Quantum of Solace. Daniel Craig's work here is astounding, and the action thrilling. Collaborating with legendary cinematographer Roger Deakins, Skyfall is brilliantly shot and boldly executed. The movie injected new life into the franchise with new takes on old characters, like a terrific Ben Whishaw as Q. With its breakneck pace, and a wonderfully enveloping story, Skyfall peels back the curtain on Bond's mysterious past to some degree. Mendes certainly hit the mark here.
Purchase now on Amazon for $13.99.
#2. Revolutionary Road

Mendes pulls heartbreaking and compelling performances out of Leonardo DiCaprio and Kate Winslet. Returning to suburbia, Mendes unravels a toxic relationship in the 1950's. Revolutionary Road isn't so much about the angst of living in a ideal suburban life. Rather, the movie is about the failure of dreams and always wanting more. Frank (DiCaprio) and April (Winslet) seemingly have an ideal life despite their obvious hatred for it. They want to move to Paris but a pregnancy complicates that issue. Their relationship decays and they truly grow to hate and resent each other. It is a provocative and well-woven story of the collapse of the American dream. It also features a brief but stunning performance from Michael Shannon.
Purchase now on Amazon for $9.00.
#1. American Beauty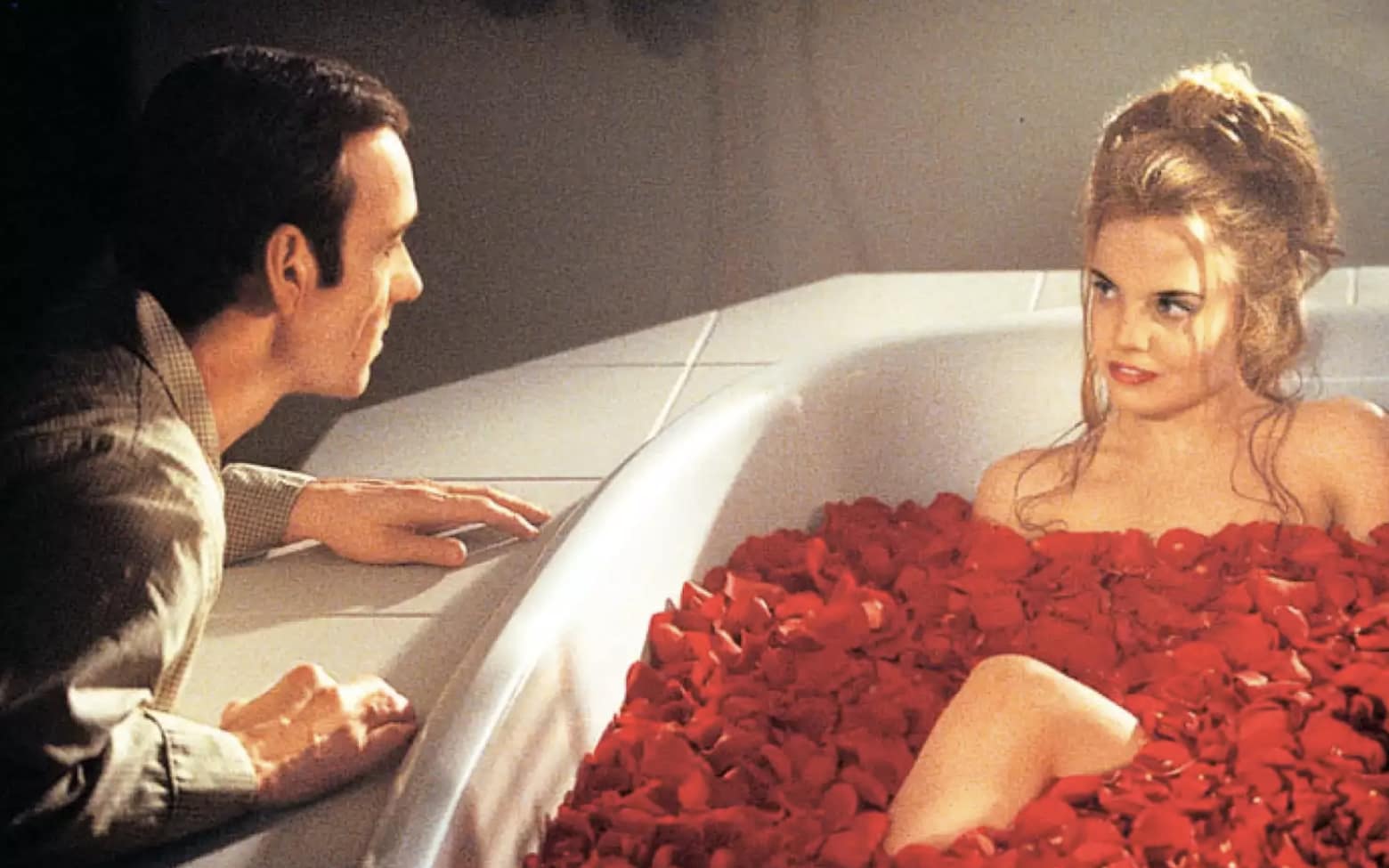 The first and the best, American Beauty is handled by Mendes with stunning confidence for a debut feature. Winning five Oscars, the film boasts some wonderful work from Kevin Spacey and Annette Benning. Though the movie will undoubtedly now forever have a shadow cast over it with Spacey's personal life coming to light. The movie is often very funny in a dark way and presents a deeper, more fleshed out portrait of the American dream than the one found in Revolutionary Road. This dark, stirring look at this slice of life is a superbly well cast, expertly crafted vision of then-contemporary life.
Purchase now on Amazon for $9.99.
We are a participant in the Amazon Services LLC Associates Program, an affiliate advertising program designed to provide a means to earn fees by linking to Amazon.com and affiliated sites.