Natalie Portman first came to fame in a large way with Leon: The Professional. Portman's star slowly rose as she stepped into the Star Wars universe playing Padme. However, it became clear Portman could really act as the years went on. A multi-Oscar nominee and winner in 2010, she has always chosen unique and interesting projects even from the very beginning. She's worked with some of Hollywood's best filmmakers like Darren Aronofsky, Alex Garland, Kenneth Branagh, and several more. Portman is a rare case of a child actor that never faded.
Leon: The Professional

At age 12, Portman took on a challenging and mature role in Luc Besson's drama. Her character has been through a lot and the sheer brilliance with which Portman portrays this character is nothing short of astounding. As a whole, the film shines bright with superb work from Jean Reno as well as Gary Oldman. Portman and Reno have astounding chemistry and the movie goes all in on its unique central relationship.
Purchase now on Amazon for $12.99.
Jackie

Here's a performance and a film that maybe didn't get as much love as it deserved. Portman practically becomes Jackie Kennedy, and the movie is a chilling look at the aftermath of JFK's assassination. On the whole, Portman's performance steals the show here under the direction by Pablo Larrain. The movie's aesthetic and atmosphere feels entirely authentic, and everything comes together to make an effective and sorrowful look at one of the United States greatest tragedies.
Purchase now on Amazon for $13.99.
Annihilation

Alex Garland's twisty sci-fi thriller finds Portman giving a quiet but deeply affecting performance. Packed with stunning visuals and ambitious sci-fi thrills, Annihilation hits the mark in nearly every area. It's a thought-provoking piece on traditional sci-fi themes, but Garland's unique eye allows the movie to stand out. Jennifer Jason Leigh, Gina Rodriguez, Oscar Isaac, and Tessa Thompson are all also very strong in the film.
Purchase now on Amazon for $14.99.
Black Swan

Earning her Oscar win, Portman's work in Aronofsky's surreal psychological thriller is excellent. Some of the credit is due to the way Aronofsky directs the film, but Portman's portrayal of paranoia and mental illness is a marvel to watch. It is a story of perfection and the themes of obsession and addiction. Themes of which Aronofsky does so well. It is Portman's best work in her film career and a movie that isn't forgotten after the credits roll.
Purchase now on Amazon for $7.99.
Garden State

One of the early indie hits of the 2000's, Garden State hit the mark on hallmarks of the rom-com on the nose. However, the movie digs a bit deeper, and writer-director Zach Braff explores some familiar themes with a fresh outlook. As for Portman, she's a quirky hipster or a Manic Pixie Dream Girl trope, but she makes it work. Her and Braff have tremendous chemistry and the movie features an iconic, singer-songwriter soundtrack. It has been mocked since it's release, but it's a film with lots of charm, and an engaging one to boot.
Purchase now on Amazon for $7.54.
Heat

Portman followed up The Professional with Michael Mann's exquisite crime saga, Heat. A small role for Portman, but nonetheless, it is a memorable one. Portman plays a necessary background role and works with an outstanding cast of Al Pacino, who plays her stepfather. Her list of famous co-stars also includes Robert De Niro, Amy Brenneman, Val Kilmer, and Jon Voight. It is a nearly perfect film, and a three hour thrill ride that ranks among the best films of the '90s.
Purchase now on Amazon for $6.99.
V For Vendetta

A stylish adaptation of Alan Moore's graphic novel, V For Vendetta boasts a strong and comitted performance by Portman as well as from Hugo Weaving. It is dark and aesthetically is stunning. The film has a tendency to be overtly political, although it works really well within the context of the film. It had a lot to say about the state of the world at the time, but never does it in a heavy-handed way. The Wachowski's script is one of their best and James McTeigue brings a visual flair to the movie.
Purchase now on Amazon for $12.99.
Closer

This is a film that boasts several great performances and a wonderful script. Closer is a film that offers a scathing look at four people. It has a dirty premise, but Mike Nichols' confident direction steers the ship clear from the murky waters it could have slipped into. Clive Owen is also fantastic in the movie drawing immense praise for his performance in the movie. It also stars Julia Roberts and Jude Law who are also reliably superb.
Purchase now on Amazon for $9.99.
Thor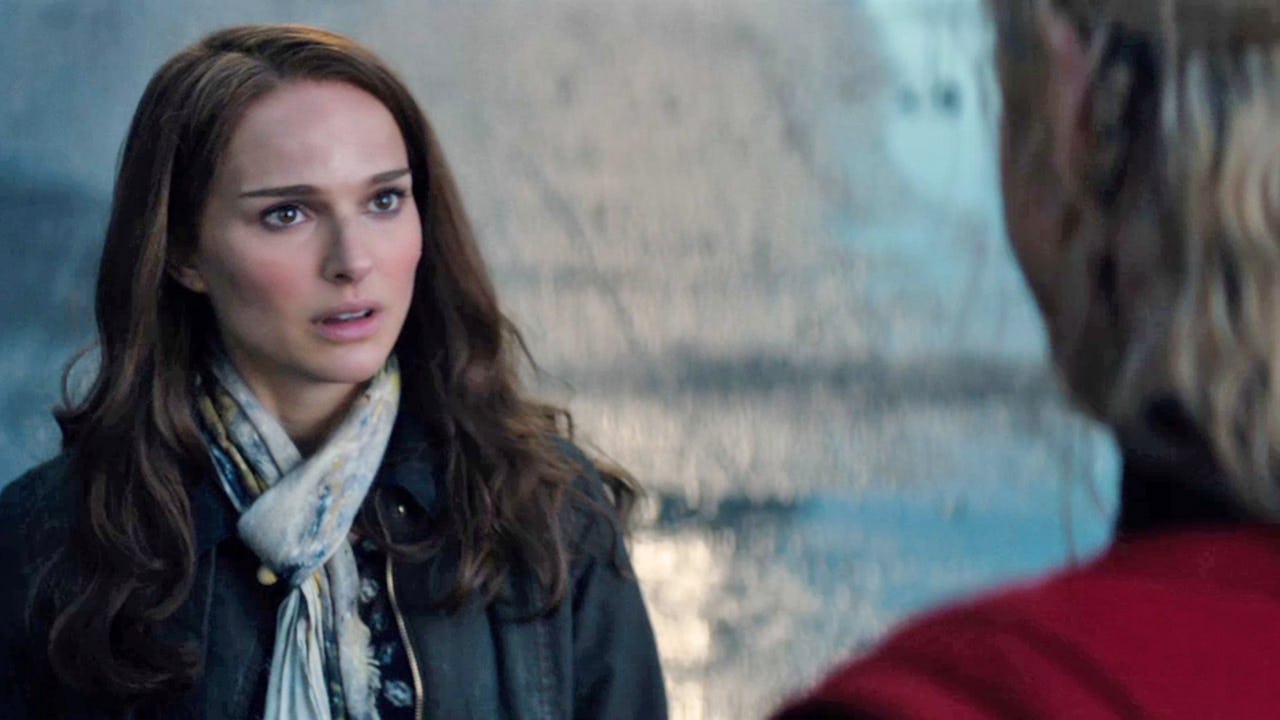 Kenneth Branagh's Thor may be one of the most underrated movies in the Marvel Cinematic Universe. As an origin story, Thor works on nearly every level. Chris Hemsworth offers up a charismatic performance and Natalie Portman delivers a believable turn as one of the world's leading astrophysicists, Jane Foster. Branagh's vision for the movie never lacks style and the script offers witty jokes that never pull you out of the story.
Purchase now on Amazon for $19.99.
Cold Mountain

Capturing the look and feel of the classic Hollywood epic, Cold Mountain offers a compelling story with some fine performances to boot. A sweeping, effective Civil War love story, Jude Law, Nicole Kidman, and Renee Zellweger offer some compelling turns. Portman has a smaller role in the movie as a widow with an infant child whom Jude Law comes across. The movie garnered multiple Oscar nominations thanks to Anthony Minghella's solid direction.
Purchase now on Amazon for $7.99.
We are a participant in the Amazon Services LLC Associates Program, an affiliate advertising program designed to provide a means to earn fees by linking to Amazon.com and affiliated sites.