Perhaps one of the most iconic and recognizable actors ever, Tom Hanks has won 50 awards from various entertainment institutions throughout his career. Many of his films are instant classics. His range and talent as an actor have ensured that Hanks will go down in history as one of the greats.  From BIG to Forrest Gump, Apollo 13 to Toy Story, and even a regular recurring guest on Saturday Night Live, Hanks has without a doubt given history some of the most memorable films of all time.
Forrest Gump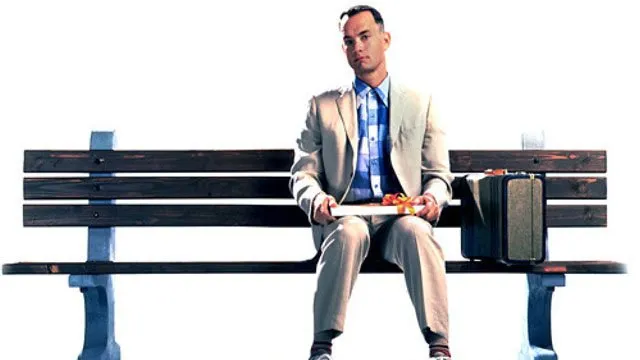 This film is, arguably, Hanks' most iconic role. The fictional tale follows Forrest Gump, a well-meaning man from Alabama with an unusually low IQ, as he shares his life story with unsuspecting strangers at a bus stop. It won 6 Academy Awards including Best Picture and Best Actor and was praised for its impressive visual effects, particularly with superimposing Hanks into historical footage.
Purchase now on Amazon for $3.99.
Toy Story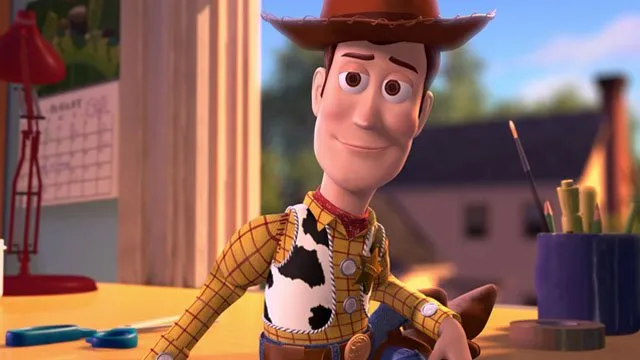 Although he might not physically appear in Pixar's classic, Hanks does lend his voice to the cowboy-toy-come-to-life known as Sheriff Woody. Toy Story was the first feature-length CG film and also Pixar's first full-length feature. It was nominated for three Academy Awards and spawned two sequels, with a third in development as of this writing, as well as 5 short films, a direct-to-DVD Buzz Lightyear film and an animated TV show. The story of what toys do when nobody is around put Pixar on the map and catapulted them into the animation powerhouse they are today with Hanks front and center voicing the leading role.
Purchase now on Amazon for $16.99.
The Green Mile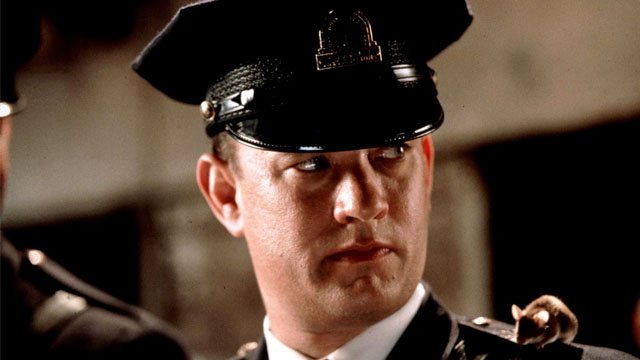 Based on the novel of the same name by Stephen King, The Green Mile tells the fantastical story of a group of Death Row guards who encounter a man with supernatural abilities. Convicted of raping and murdering two young girls, John Coffey (played by the late Michael Clarke Duncan) is hiding more than his powers as the plot unfolds with Hanks leading as Paul Edgecomb, the officer in charge of Death Row. The Green Mile is an emotional tale that was nominated for four Academy Awards and was directed by Frank Darabont.
Purchase now on Amazon for $2.99.
Catch Me If You Can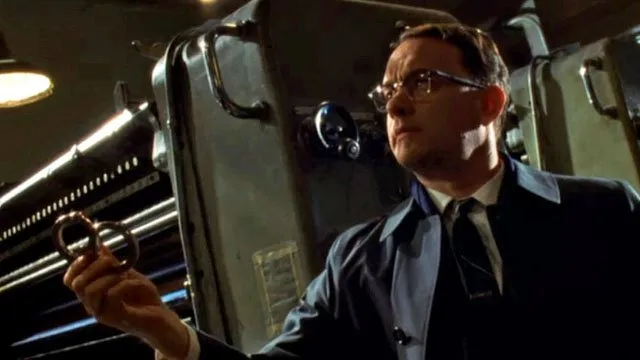 Based on a true story, Catch Me If You Can puts Hanks in the role of Carl Hanratty, an FBI bank fraud agent who is hunting Frank Abagnale (played by Leonardo DiCaprio). Abagnale conned millions of dollars by pretending to be imaginary people and participating in check fraud. This film would be one of a few in which Hanks worked with director Stephen Spielberg. Catch Me If You Can was by no means a major Spielberg film and definitely had a different style and pacing than what we are used to which leads us directly into the next film.
Purchase now on Amazon for $13.99.
The Terminal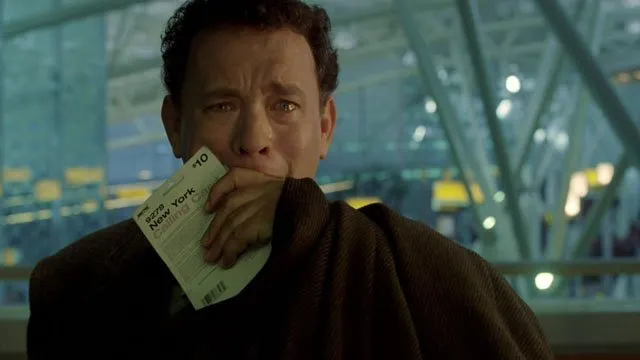 Arguably one of Spielberg's smaller films, The Terminal places Hanks as Victor Navorsky. Navorksy finds himself contained to JFK after a military coup happens in his home country leaving him, well, without a home and without citizenship. He is forced to live in the airport for 9 months as he encounters colorful characters, teaches himself English, and gets into all kinds of shenanigans. While the film certainly has its flaws, Spielberg wanted to create another film that could tug at your heartstrings and make you feel good. The Terminal does just that thanks to a stellar performance from Tom Hanks and a story that seems to be more relevant today than it was in 2004.
Purchase now on Amazon for $9.99.
BIG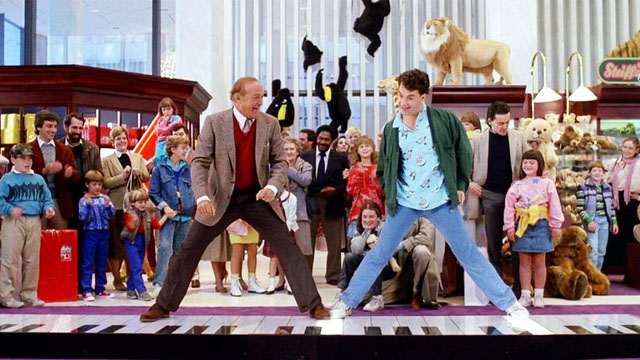 Not unlike Forrest Gump, no Tom Hanks greatest hits list would be complete without the classic story of a teenage boy who wishes to be an adult only to have his wish come true. BIG was one of Hanks' earlier films and really shines with a message of never letting go of your inner child. Hanks' perfectly captured what it would be like as a kid in an adult's body and the film created some of the most iconic film memories ever. It makes us want to dance on a giant piano every single time.
Purchase now on Amazon for $14.99.
You've Got Mail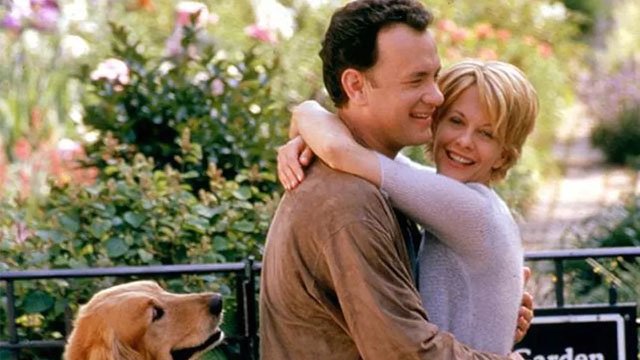 While most would include Sleepless In Seattle on their list, You've Got Mail told a more realistic story that also hit home with the rise of the internet and AOL. It's a romantic comedy that had something for everyone and has aged pleasantly well with today's rise of online dating. You've Got Mail marks the third time that Tom Hanks and Meg Ryan appeared together. Hanks plays a businessman that runs a chain of giant bookstores, similar to Barnes and Noble, that threatens to close down the family-owned store that Ryan owns. While they despise each other in real life, they have found romance behind the mystery of e-mails and screen names. The film portrays Hanks as a bit of a heartless snob who evolves over the course of the film through his e-mail interactions with Ryan's character. When they discover it's really each other they have been talking to the entire time, it just warms the heart.
Purchase now on Amazon for $2.99.
Cast Away
Wilsoooon! The film that had us looking at volleyballs differently ever since it's release. Cast Away put Hanks in the role of a FedEx employee who is left to survive on a desolate island after a terrible plane crash. The majority of the film is spent only with Hanks and his adventures on his piece of land as he fights for years to stay alive. One of the most memorable scenes is when he finds a volleyball and accidentally places a bloody handprint on it that looks oddly like a face. He names the volleyball Wilson and it becomes his only friend before, tragically, floating away later in the movie never to be seen again. Easily one of the most tragic movie losses. Hanks went on to be nominated for Best Actor in a Leading Role thanks to his performance.
Purchase now on Amazon for $9.99.
Apollo 13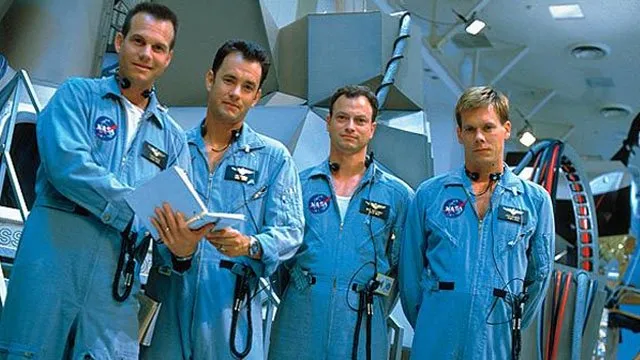 Not only one of Hanks' best films, but widely regarded as one of the best movies ever made, Apollo 13 told the emotional true story of the aborted 1970 lunar mission of the same name. Hanks once again is put in the lead role and gave a downright heart-wrenching performance and surely helped the film's case in being nominated for nine Academy Awards, including Best Picture. Director Ron Howard went to amazing lengths in order to create a scientifically accurate representation of the historical event and it absolutely shows in every single scene.
Purchase now on Amazon for $8.99.
Saving Mr. Banks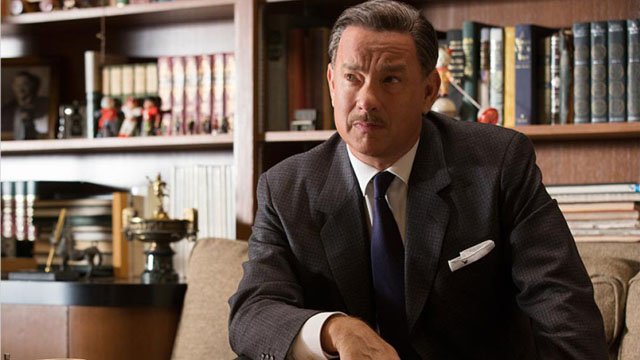 This time around, Hanks was put in a supporting role as the legendary Walt Disney. Saving Mr. Banks told the true story of how Mary Poppins came to be made into a Disney live-action film. Emma Thompson takes the limelight fantastically and Hanks plays a wonderfully inspiring take on Walt, not shying away from some of his darker personality traits. Though not generally regarded as a top movie of Tom Hanks, it is one that stands out for his unique performance and insanely accurate representation of the iconic mogul. Saving Mr. Banks is an inspiring film thanks to the fantastic chemistry between Roberts and Hanks and might go on as a hidden classic.
Purchase now on Amazon for $3.99.
We are a participant in the Amazon Services LLC Associates Program, an affiliate advertising program designed to provide a means to earn fees by linking to Amazon.com and affiliated sites.