No one can deny the sheer amount of difficulty that goes into crafting a film. The director is essentially responsible for every single detail involved, which is why they are either heavily praised for phenomenal work or utterly condemned when it doesn't work. We all have our favorite directors who manage to put out one great film during a certain year, but you know what's cooler than one film released in a single year? Two movies in one year!
It's a daunting task not many can say they have pulled off, however the following names have managed to not only accomplish it but a number of these films are pretty exceptional. Truly having just one of these films under a director's filmography would be a monumental achievement. For some though, it isn't quite enough and this is why their names will go down in Hollywood history as being the best of the best. Here are 15 gifted directors who released two movies in one year.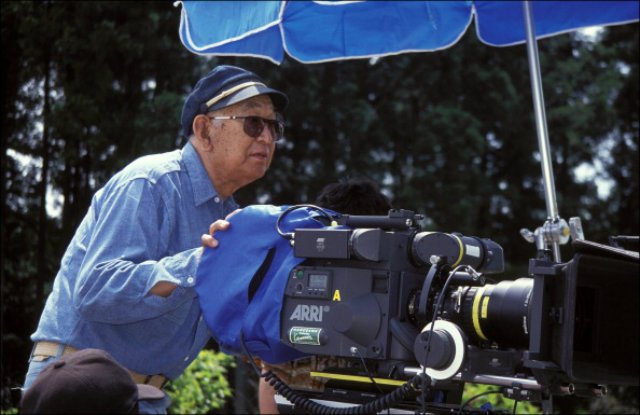 1. Akira Kurosawa: Rashomon and Scandal (1950)
Legendary Japanese filmmaker Akira Kurosawa's 1950's examination on the complexities involved with the idea of justice in Rashomon was released four months following his take on a slanderous case at the hands of the press in Scandal. Both films released four years prior to Kurosawa's seminal work Seven Samurai (1954), with the critical and financial success of Rashomon specifically ushering in a new era for up-and-coming Japanese filmmakers to take their works to the mainstream Western market. While Kurosawa wasn't the biggest fan of his work in Scandal, it was Rashomon that placed him on the map as one of the greatest directors of all time.
2. Joseph L. Mankiewicz: All About Eve and No Way Out (1950)
Joseph L. Mankiewicz directed two Hollywood legends in some of their most formidable roles in 1950 with Bette Davis in her Academy Award-nominated performance as Margo Channing and Sidney Poitier in his debut role as Dr. Luther Brooks. No Way Out follows Poitier's Dr. Brooks as a newly-licensed doctor who's tasked with working in an intensely racist environment and was released one month prior to All About Eve, a film that is in the very exclusive club of being one of the most nominated films in Oscar history. Eve earned a whopping 14 Academy Award nominations, winning six including Best Picture and Director, and is the only film in history to receive four female acting nominations in a single film. Mankiewicz went on to direct some of the most revered talents of Hollywood's Golden Age including Cary Grant, Katharine Hepburn and Humphrey Bogart as well as the grand, sweeping epics we all know of thanks to our high school history class, including Julius Caeser (1953) and Elizabeth Taylor's dominant performance in Cleopatra (1963)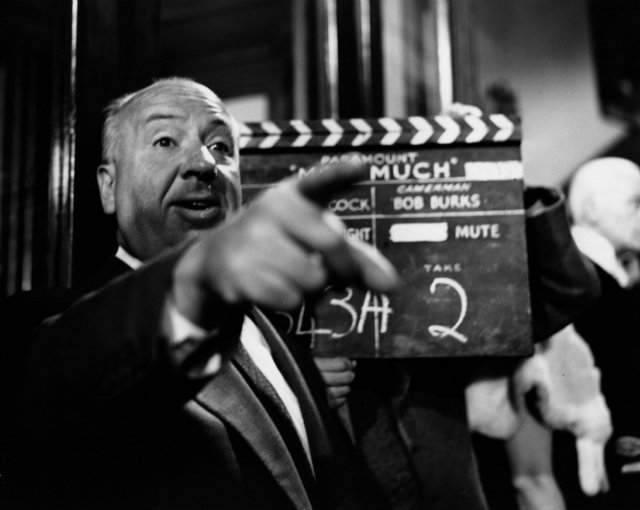 3. Alfred Hitchcock: Dial M for Murder and Rear Window (1954)
There are only a handful of directors who have visual and thematic techniques named after them, and the King of Suspense is at the top of that list. Alfred Hitchcock perfected the notion of crafting a thrilling film set in minimal locations with Dial M for Murder kickstarting the 1954 summer season in May, and Rear Window closing it out with its September release. Both films starred the great Grace Kelly, a Hitchcock staple, in two of her most critically-praised performances as she radiated on screen against her popular male counterparts, occasionally eclipsing them. Both works are staples in Hitchcock's filmography with Dial M for Murder being filmed with the best 3D technology 1954 had to offer and Rear Window being regarded as one of the director's finest.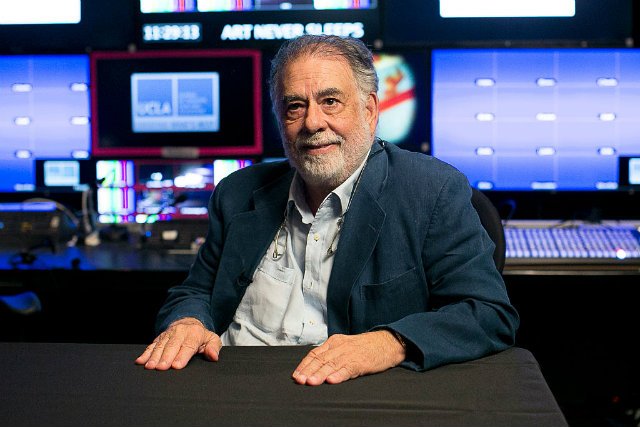 4. Francis Ford Coppola: The Conversation and The Godfather Part II (1974)
During the 1970s, a new class of talented directors began to emerge whose works are not only considered modern classics, but are still managing to thrive in the competitive field today  — names like Martin Scorsese, Steven Spielberg, Brian De Palma, and Francis Ford Coppola, just to name a few. During the 1970s, Coppola spearheaded a number of films many refer to as being some of the greatest films of all time, including The Godfather (1972), Apocalypse Now (1979) and two films released during 1974, The Conversation and The Godfather Part II. The Conversation released in April and featured the talents of John Cazale, Allen Garfield and Gene Hackman in one of his finest roles, portraying surveillance expert Harry Caul. Setting aside the idea that a meager two years separated The Godfather from its flawless sequel, Part II released during 1974's Christmas season, and there truly is no better way to celebrate family than watching the rise (and fall) of the revered Corleones. Coppola experienced immense acclaim during the Academy Awards that year as both of his films were nominated for Best Picture. Part II came out on top winning six Oscars, including Best Picture and Director.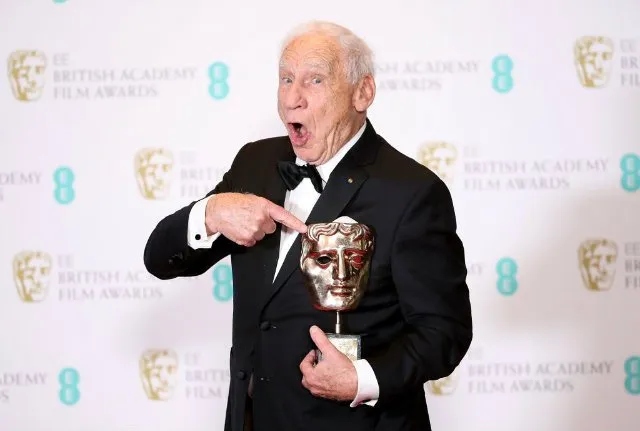 5. Mel Brooks: Blazing Saddles and Young Frankenstein (1974)
I envy those who experienced the theatrical releases of 1974 at the actual theater. Mel Brooks is a god within the realm of parody/farce movies, creating such works as High Anxiety (1977), Spaceballs (1987) and Robin Hood: Men in Tights (1993). Two of Brooks' beloved films released in 1974, and feature Gene Wilder during the height of his career. Blazing Saddles released in February of 1974 while audiences could catch a double screening of The Godfather Part II and Young Frankenstein during December. Both films received Academy Award nominations and secured their spot in the top 20 of the American Film Institute's (AFI) 100 Years…100 Laughs list (Blazing Saddles at #6, Frankenstein at #13). Despite the controversy surrounding the language used in Blazing Saddles (it's a satirical take on the Western films that dominated Hollywood, of course it would hyperbolic-ally utilize the n-word), the film went on to gross over $119 million, becoming only the 10th film in Hollywood history to pass the $100 million mark at the time. Young Frankenstein also received critical and financial adoration, grossing $86 million on a $2.78 million budget and cemented the idea of pronouncing "Frankenstein" as "Fronkensteen."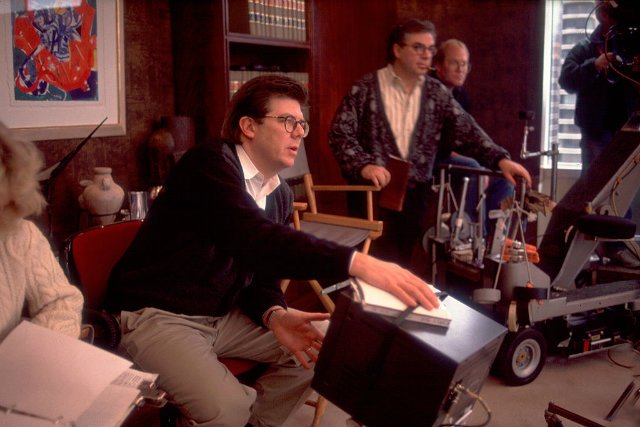 6. John Hughes: The Breakfast Club and Weird Science (1985)
When you think of film during the 1980s, chances are more than likely you picture one of prominent writer and director John Hughes' timeless classics. From his directorial debut with Sixteen Candles (1984) to Planes, Trains & Automobiles (1987), Hughes spoke to a generation and his works continually manage to speak to the youths of today. His working relationship with Molly Ringwald and Anthony Michael Hall dominated the beginning of his directing career with 1985 releasing two of his most beloved works. Everyone's favorite depiction of the complexities involved with teenage relationships, The Breakfast Club, released in February of that year, while Weird Science released on August 2nd. Both films showcase the immense talents of its respective young cast while also containing stellar and memorable performances from the adults. Paul Gleason rocks the Barry Manilow wardrobe, and Kelly LeBrock is the manifestation of what sheer perfection is.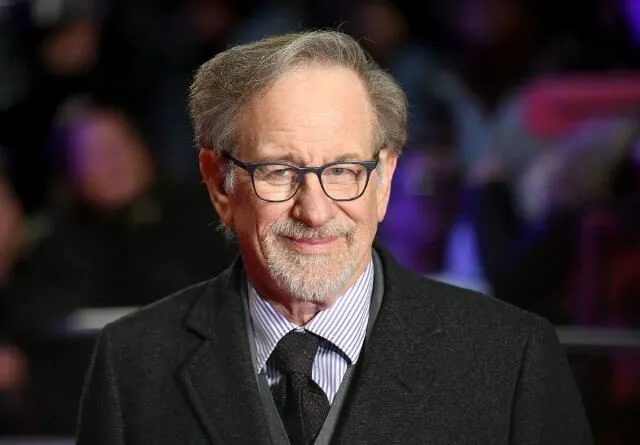 7. Steven Spielberg: Jurassic Park and Schindler's List (1993)
Accumulating even a third of what is in Steven Spielberg's directing filmography is what aspiring directors dream of potentially achieving. His big-screen directorial works span over four decades with a number of new projects set for release within the next few years. A director of his caliber must diversify his portfolio in order to expand their directing horizons and in 1993, Spielberg managed that with the release of the massive blockbuster Jurassic Park in the summer and the marveling historical drama Schindler's List releasing in December. Both films are obvious highlights in Spielberg's illustrious career, receiving wildly impressive critical and financial acclaim. Jurassic Park held the record for the highest-grossing film of all time during its original theatrical run (grossing over $914 million worldwide) for five years until the release of Titanic (1997) and Schindler's List dominated the Academy Awards that year, winning seven awards out of a possible twelve including Best Picture and Director.
As if we needed more of a reason to laud virtually everything he does, Spielberg has had multiple years where two of his films have released in the same year. The Lost World: Jurassic Park released four years after his first seminal dino-movie along with the historical epic Amistad. In 2002, he directed Leonardo DiCaprio and Tom Hanks in Catch Me If You Can and also adapted the Philip K. Dick short story Minority Report, which saw Tom Cruise as lead Chief John Anderton. Three years later, Spielberg directed Munich, which earned him both a Best Picture and Director Oscar nomination, and also reunited with Cruise on War of the Worlds. Lest we forget the year 2011, which saw the release of War Horse and the visually spectacular Adventures of Tintin – both films received Academy Award nominations!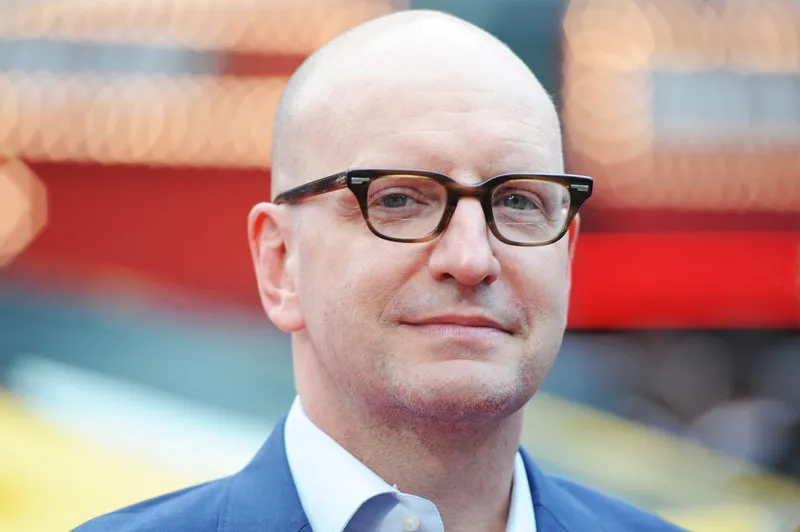 8. Steven Soderbergh: Erin Brockovich and Traffic (2000)
Steven Soderbergh has made a name for himself by creating tense dramas that also incorporate comedic elements to them. As the helmer of such films as Out of Sight, Magic Mike and the Ocean's trilogy, Soderbergh's filmography spans across a vast number of genres. He released two films during the new millennium that received immense critical acclaim from various awarding bodies, with both films managing to earn five Academy Award nominations each. The Julia Roberts-led Erin Brockovich released in March and earned the actress her first Academy Award for Best Actress (after being nominated twice before) among a number of other critic awards for Best Actress, including at the BAFTAs, Screen Actors Guild and Golden Globes. Soderbergh's second film of that year, Traffic, released in December and saw the director take home the Oscar for Best Director after already nabbing a nomination for Erin Brockovich.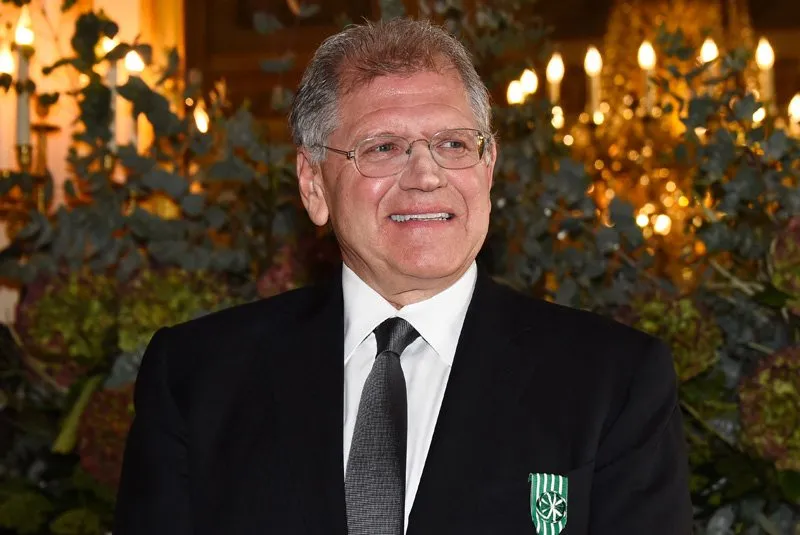 9. Robert Zemeckis: Cast Away and What Lies Beneath (2000)
Similarly to his good friend Steven Spielberg, Robert Zemeckis has had a phenomenal career throughout the past few decades. The genius behind such works as Who Framed Roger Rabbit, Forrest Gump and what is commonly referred to as the greatest trilogy of all time, Back to the Future, released two films in the year 2000. The Harrison Ford/Michelle Pfeiffer supernatural thriller What Lies Beneath released during the summer season, while Tom Hanks made a friend named Wilson in Cast Away, which released in December. Both films performed well at the box office, however Cast Away truly dominated the competition, earning over $429 million worldwide on a $90 million budget and becoming the second-highest grossing film of the year behind How the Grinch Stole Christmas. Interesting tidbit, Zemeckis filmed What Lies Beneath while production on his second feature was shut down to allow Hanks to lose weight and grow a beard as that was an essential component of his character living on a stranded island.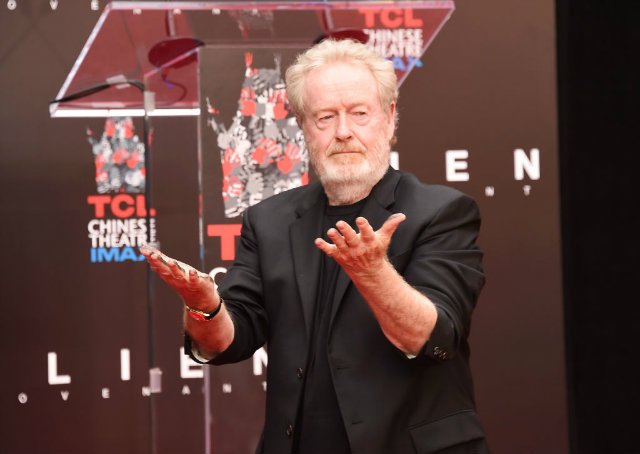 10. Ridley Scott: Black Hawk Down and Hannibal (2001)
Speaking of directors who revel in diversifying their portfolio, look no further than Ridley Scott, who knows how to masterfully incorporate comedic elements to his dramatic works (Matchstick Men, The Martian), enthrall audiences with his emotional epics (Gladiator, Kingdom of Heaven) or really, any other genre made available at the time. In the same year that saw the release of Scott's war drama Black Hawk Down, he directed the sequel to the 1991 masterpiece, The Silence of the Lambs with Hannibal. Sir Anthony Hopkins reprised his role as the titular Hannibal Lecter, however when original star Jodie Foster didn't return, Academy Award winner Julianne Moore took on the iconic role of Clarice Starling. Gary Oldman was virtually indistinguishable as he portrayed Mason Verger, a victim of Lecter's madness. Make-up artist Greg Cannom revealed that he would show people pictures of Oldman as his disfigured character "and they all just say, 'Oh my God,' and walk away, which makes me very happy." Black Hawk Down featured a handful of remarkably talented actors who have gone on to experience incredible success, including Hugh Dancy, Ty Burrell, Orlando Bloom, Nikolaj Coster-Waldau and Tom Hardy. The film received a perfect score from legendary film critic Roger Ebert and was criticized by various groups and military officials. It ultimately went on to win two Academy Awards for Best Film Editing and Sound Mixing.
Scott returned to the Alien franchise in 2017 with Alien: Covenant and also released All the Money in the World at the tail end of the year amidst a whirlwind of controversy surrounding Kevin Spacey's sexual assault accusations and subsequent reshoots. Regarding the reshoots with veteran actor Christopher Plummer replacing Spacey in the role of Jean Getty, Scott revealed he didn't show Plummer what Spacey originally shot because he wanted to "protect the new actor":
"… I would never show Christopher what Kevin did. I want him to be his own man. He is his own man in this one, and a lot of that comes from the inherent nature of Christopher, who is essentially very charming, has that twinkle, has that smile, and when he's playing with those words, is a m———-r."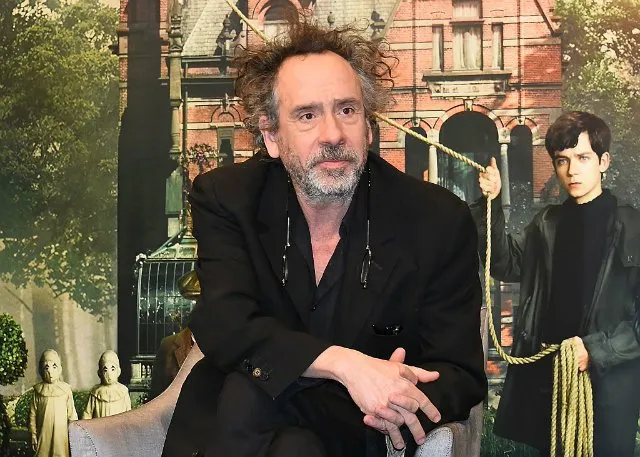 11. Tim Burton: Corpse Bride and Charlie and the Chocolate Factory (2005)
Tim Burton is the mastermind behind a number of beloved films that transcends generations. His contributions to the realm of fantasy, from Beetlejuice (1988) and Edward Scissorhands (1990) to other masterful works including Batman (1989), Ed Wood (1994) and Big Fish (2003) have all led to Burton's successful career. He worked simultaneously on his adaptation of the Roald Dahl novel of the same name, and his co-direction with Mike Johnson on the stop-motion animated film Corpse Bride, with both films releasing within a few months of each other. Burton's frequent collaborator, Johnny Depp, was his first choice to play Willy Wonka and apparently Depp accepted the role under the condition that his portrayal of Wonka should be an entirely different approach from Gene Wilder's portrayal in the original 1971 adaptation. Depp starred alongside another frequent collaborator, Helena Bonham Carter, in Corpse Bride wherein they portrayed an unlikely couple whose undead chemistry lovingly radiated on screen.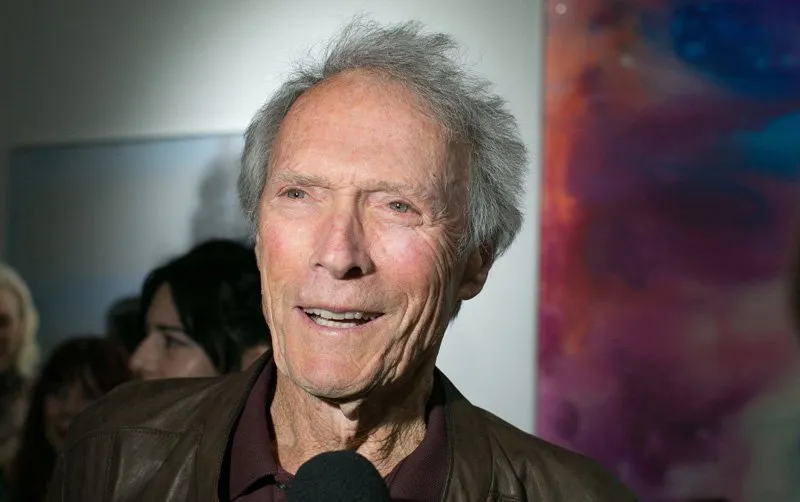 12. Clint Eastwood: Letters From Iwo Jima and Flags of Our Fathers (2006)
Clint Eastwood has been a popular figure in Hollywood ever since appearing on the TV series Rawhide and most notably starring as the iconic Man With No Name in Sergio Leone's Dollars trilogy during the 1960s. He also portrayed Inspector "Dirty" Harry Callahan in the Dirty Harry franchise throughout the 1970s and '80s and continued to star and direct in plenty of films, including Best Picture winners Unforgiven and Million Dollar Baby. In 2006, Eastwood crafted two stunning companion pieces depicting the 1945 Battle of Iwo Jima with Flags of Our Fathers and Letters From Iwo Jima. The films depict the viewpoint of each respective country during the deadly Battle with Flags highlighting the American side and Letters highlighting the Japanese. The latter released two months following Flags and performed slightly better at the worldwide box office. Both films were nominated for the Academy Award for Best Achievement in Sound Editing which Letters won, and Eastwood was nominated for Best Director and Picture for the Ken Watanabe-led film.
Two years following his Iwo Jima films, Eastwood directed Angelina Jolie to a Best Actress nomination in Changeling and directed and starred in the drama Gran Torino. The film was a success at the box office, grossing $270 million worldwide on a $33 million budget and is currently Eastwood's second-highest grossing film he's directed behind 2014's American Sniper.
13. Denis Villeneuve: Prisoners and Enemy (2013)
Throughout the past few years, the works of Denis Villeneuve have become a go-to for fans of thought-provoking and compelling storytelling. In 2013, the then-relatively unknown director whose previous theatrical works were in French released two films that had audiences and critics buzzing during the film festival circuit, the Jake Gyllenhaal-led Enemy and the Hugh Jackman/Gyllenhaal emotional thriller, Prisoners. While Enemy focuses on the exploration of a man's subconscious (and is shot in my hometown of Toronto), Prisoners examines the means a parent will go through for their child. Both films feature marveling performances by their respective casts and phenomenally executed cinematography by Nicolas Bolduc for Enemy and Roger Deakins for Prisoners, the latter receiving an Academy Award nomination for Best Cinematography (the 11th nomination in Deakins' long career), ultimately losing out to Alfonso Cuaron's Gravity. While speaking with ComingSoon in 2013, Villeneuve revealed the studio was a bit hesitant in him directing a "small, indie" film in Enemy before the bigger studio picture Prisoners, however he "convinced them that it was the best idea because [he] needed to warm up…go back behind the camera and to work in English for the first time."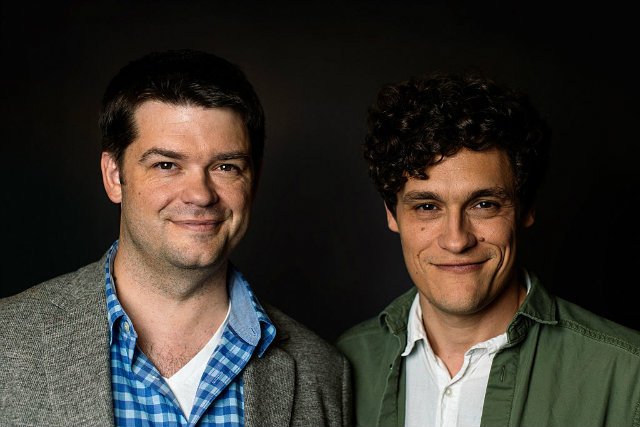 14. Phil Lord And Christopher Miller: The LEGO Movie and 22 Jump Street (2014)
Following the success of their theatrical directing debut Cloudy with a Chance Of Meatballs in 2009, directing duo Phil Lord and Chris Miller helmed the surprise hit of 2012 with their adaptation of 21 Jump Street. Sony Pictures almost immediately announced they were pursuing a sequel and the wildly successful 22 Jump Street released the same year as another surprise hit, The LEGO Movie, released in February. The super-star packed LEGO Movie received immense critical and financial acclaim, grossing an astounding $470 million on a $60 million budget and proving films based on existing toy properties can be entertainingly heartwarming. 22 Jump Street performed better than its predecessor and opened the door for numerous potential spin-offs.
15. Jeff Nichols: Midnight Special and Loving (2016)
Writer/director Jeff Nichols came onto the scene in 2007 with his directorial debut, Shotgun Stories. The film starred Michael Shannon and began their long-standing beautiful working relationship. Nichols' five directing credits all star Shannon in some capacity and revealed he would need "two things" during production on Midnight Special: Michael Shannon and final cut. In 2016, his sci-fi film Midnight Special released starring Shannon as a father on the run with his supernatural powered son, IT's Jaeden Lieberher. Nichols' second release of the year, Loving, starred fellow Midnight Special actor Joel Edgerton alongside Academy Award nominated Ruth Negga as real-life interracial couple Richard and Mildred Loving who endured a strenuous legal battle during 1960s Virginia which ultimately led to the historic 1967 Supreme Court decision. Nichols is clearly a proponent of working with familiar colleagues as many who worked with him behind the scenes on Midnight Special worked on Loving as well, including cinematographer Adam Stone, costume designer Erin Benach, production designer Chad Keith and composer David Wingo. Midnight Special was a hit with critics but suffered at the box office, while Loving endured a similar fate as it wasn't a smash financial success (it still grossed almost $13 million worldwide on a reported $9 million budget), but critics and audiences adored it. The film was nominated for several awards, including Negga for Best Actress.
Who are some of your favorite directors who have released multiple movies in the same year? Let us know in the comments below.