HAPPY HOLIDAYS! To help you with that last minute December shopping, ComingSoon.net is bringing you our specially curated Holiday Gift Guide in four parts this year! Part 1 focuses on movies and TV series on 4K, Blu-ray and DVD, many with Digital copies as well. Check out all our selections below, and click on each title to purchase on Amazon!
MOVIE BOX SETS
Essential Fellini (The Criterion Collection)
Bringing together fourteen of the director's greatest spectacles, all beautifully restored, this centenary box set is a monument to an artist who conjured a cinematic universe all his own: a vision of the world as a three-ring circus in which his innermost infatuations, fears, and fantasies take center stage.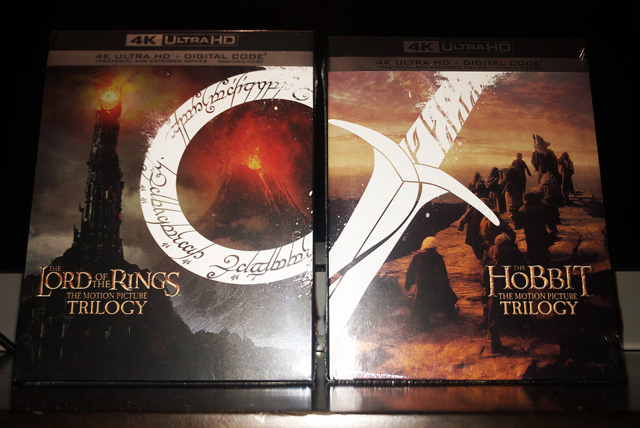 The Lord of the Rings Trilogy (4K) & The Hobbit Trilogy (4K)
Lord of the Rings: This critically acclaimed epic trilogy follows the quest undertaken by the hobbit, Frodo Baggins, and his fellowship of companions to save Middle-earth by destroying the One Ring and defeating the evil forces of the Dark Lord Sauron.
The Hobbit: Peter Jackson journeys back to Middle-earth with an all-new adventure following Bilbo Baggins, who's swept into an epic quest to reclaim the lost Dwarf Kingdom of Erebor from the fearsome dragon Smaug. Bilbo, along with the company of thirteen dwarves and the wizard Gandalf the Grey, encounter trolls, orcs, goblins, elves and the mysterious Gollum.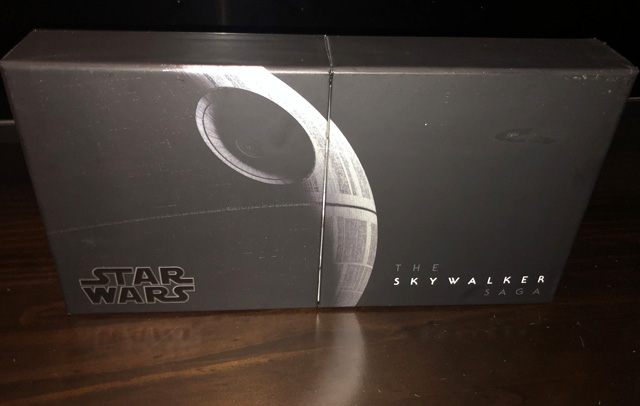 Star Wars: The Skywalker Saga (4K)
Limited Edition (27 discs) featuring all 9 Saga movies on 4K UHD, Blu-ray and Bonus discs (Blu-ray) for every movie in one complete set for the first time. From young Anakin Skywalker's descent to the dark side, to the rise of the Resistance and their struggle to restore peace in the galaxy, the story of a generation comes to a riveting conclusion. The saga will end. The story lives forever.
RELATED: CS Unboxed: The Skywalker Saga 9-Movie 4K Boxed Set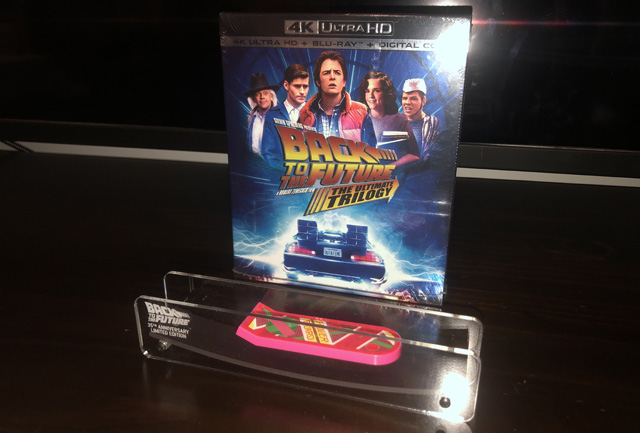 Back to the Future: The Ultimate Trilogy
Join Marty McFly (Michael J. Fox), Doc Brown (Christopher Lloyd) and a time traveling DeLorean for the adventure of a lifetime as they travel to the past, present and future, setting off a time-shattering chain reaction that disrupts the space-time continuum! From filmmakers Steven Spielberg, Robert Zemeckis and Bob Gale, this unforgettable collection features hours of bonus features and is an unrivaled trilogy that stands the test of time.
Bugs Bunny: 80th Anniversary Collection
Bugs Bunny first hopped onto the screen in 1940 and he's been a pop-culture icon ever since. More than eight generations have enjoyed the timeless antics of the carrot-munching wise guy who always outsmarts his rivals. Cartoons, movies, TV, comics, music, sports and more – this wascally wabbit has done it all. Clever pranks and one-liners are here, along with interviews with today's most renowned animators, historians and superstars. Enjoy the full range of his silly and smart-alecky personality with 60 theatrical shorts restored and remastered to their original 4×3 aspect ratio on Blu-ray for the first time. It's just what the doctor – er, doc – ordered.
Resident Evil Collection (4K)
Experience the exhilarating epic journey of Resident Evil from beginning to end, with ALL SIX LIVE ACTION FILMS, together for the first time on 4K Ultra HD in the Resident Evil: Complete Collection! Bring home the must-have Resident Evil collection, with hours of special features and an extended cut of RESIDENT EVIL: APOCALYPSE!
Rambo: The Complete Steelbook Collection
When Vietnam vet John Rambo returns home, he struggles to shut off his troubled memories and traumas, setting the stage for a violent conflict with the unsuspecting law enforcement tasked with subduing him. This definitive box set brings together every entry into the iconic Rambo franchise in one action-packed collection. Included are First Blood, Rambo: First Blood Part II, Rambo III, Rambo, and Rambo: Last Blood.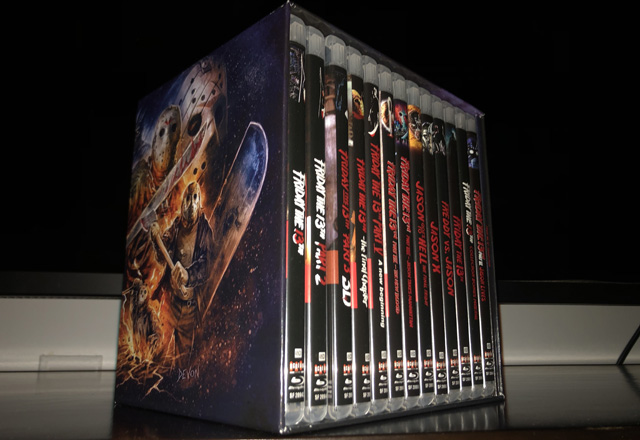 Friday the 13th Collection
Jason is back in a new deluxe set of the long–running slasher series! This set enshrines the most successful horror series in cinema history. Jason slashes his way from Crystal Lake to outer space and back to fight Freddy! This Deluxe Collection includes all of the previously released extras plus all-new bonus materials, including new audio commentaries with cast and crew!
Universal Box Sets: Focus Features, Illumination, Blumhouse & DreamWorks
Four unique sets containing 10 films each make a perfect stocking stuffer for the holidays no matter your taste!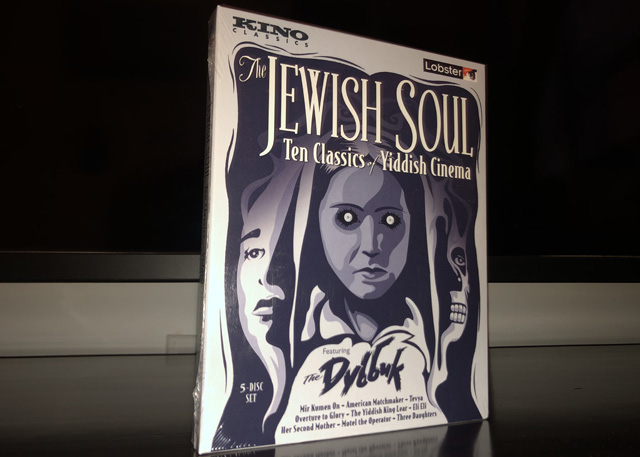 The Jewish Soul: Classics of Yiddish Cinema 
Comprised of both the essential films (The Dybbuk, Tevya) and the lesser-known programmers (The Yiddish King Lear, Motel the Operator), this five-disc set captures the diversity of Yiddish film, and encourages a better appreciation of this most fascinating, but rarely-viewed genre. The ten features in this collection were restored by Lobster Films, the result of an unprecedented collaboration between the Museum of Modern Art, the Deutsche Kinemathek and the Filmoteka Narodowa in Warsaw.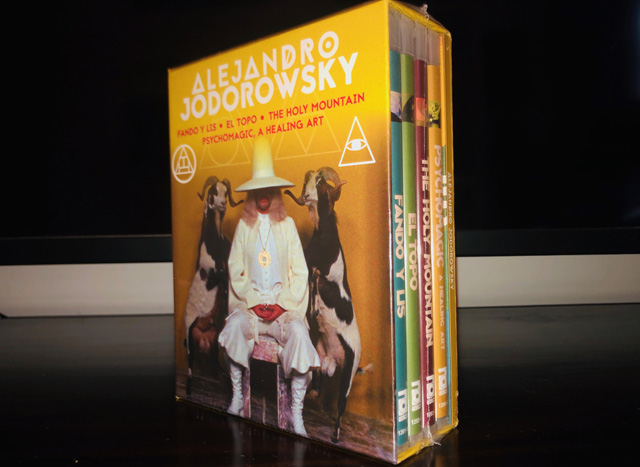 Alejandro Jodorowsky: 4K Restoration Collection
The Alejandro Jodorowsky: 4K Restoration Collection features a full-color book with photos and essays, a set of art cards, and a double-sided movie poster along with the 6-disc set. New content includes recently filmed instructions with Jodorowsky, his son Brontis, who makes his acting debut as the young boy in El Topo. Also interviewed, his long time personal assistant Pablo Leder. In addition to the 4K restorations  are new introductions by Columbia University professor Richard Peña, a mini-documentary "A to Z of The Holy Mountain," narrated by Jodorowsky biographer Ben Cobb, and original soundtracks from El Topo and The Holy Mountain.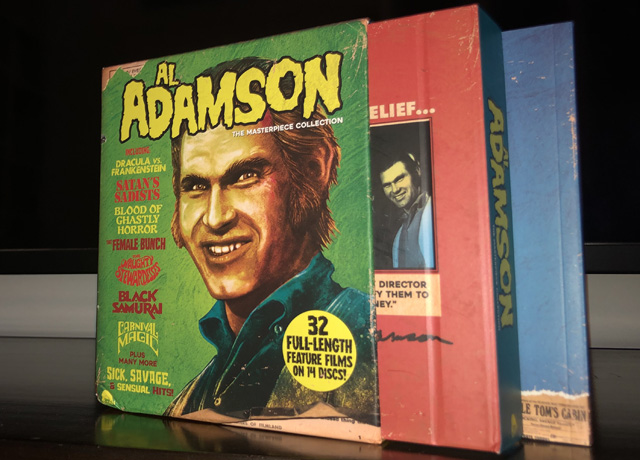 Al Adamson: The Masterpiece Collection
For the first time ever, experience the complete legacy of writer/producer/director Al Adamson, with 31 remastered films on 14 Blu-ray discs, plus the award-winning documentary BLOOD & FLESH: THE REEL LIFE & GHASTLY DEATH OF AL ADAMSON. This set is also filled with a huge collection of special features, including trailers, featurettes, commentaries, outtakes, and 126-page book!
RELATED: CS Unboxed: Severin's Al Adamson Masterpiece Collection Blu-ray Set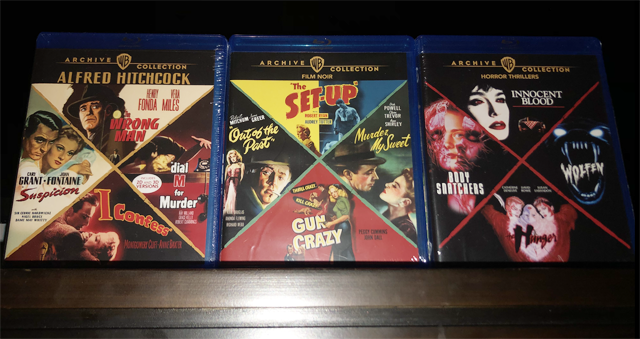 Warner Archive Collections: Alfred Hitchcock, Film Noir & Horror Thrillers
These three sets are perfect stocking stuffers for the classic film fan in your life!
Studio Ghibli Digital Collection
This special bundle of animated favorites includes The Wind Rises, Castle in the Sky, Nausicaa, Porco Rosso, The Cat Returns and The Secret World of Arrietty!
TV BOX SETS
Game of Thrones: The Complete Collection 4K Steelbook
All eight seasons of the masterful HBO fantasy series in this Best Buy exclusive collection!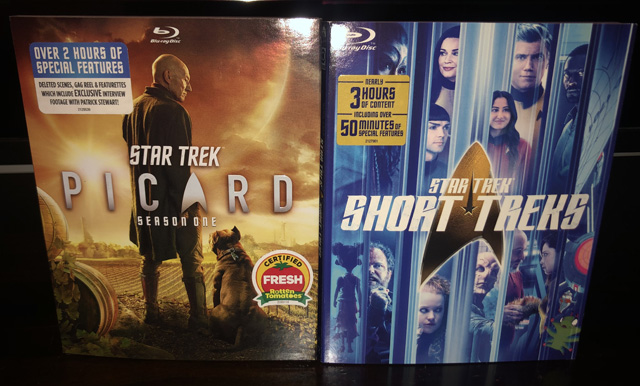 Picard: Season One & Star Trek: Short Treks
Star Trek: Picard features Sir Patrick Stewart reprising his iconic role as Jean-Luc Picard, which he played for seven seasons on Star Trek: The Next Generation. The new series will follow this iconic character into the next chapter of his life.
Star Trek: Short Treks brings fans of the Star Trek universe together on a thrilling exploration of the themes and characters we've already come to love. Witness the Star Trek: Discovery story line expand with episodes featuring fan-favorites Rainn Wilson (Harry Mudd), Ethan Peck (Spock), Anson Mount (Captain Christopher Pike), Rebecca Romijn (Number One) and more.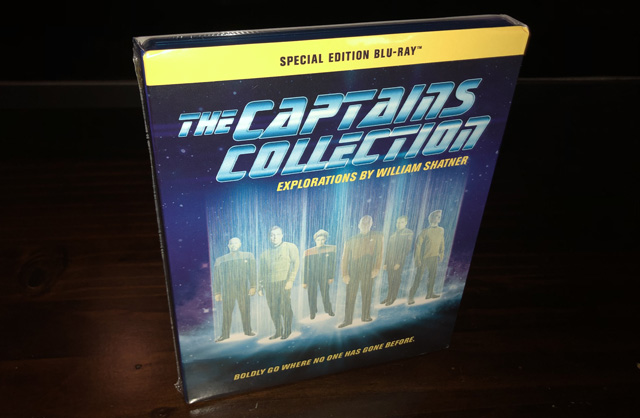 The Captains Collection
Boldly Telling What No One Has Told Before … in HD! William Shatner's incredible in-depth look at the creation, evolution and legacy of Gene Roddenberry's Star Trek comes to life, for the very first time on Blu-ray, in this collection of four documentaries! The Captains: Shatner sits down for five insightful interviews with the franchise's captains—Sir Patrick Stewart, Avery Brooks, Kate Mulgrew, Scott Bakula and his own Kirk counterpart, Chris Pine.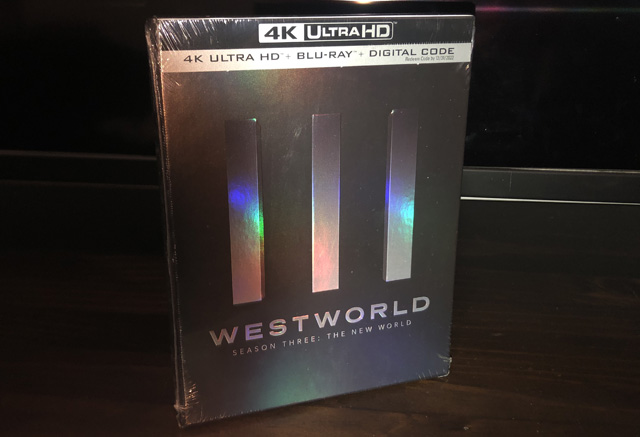 Westworld Season Three: The New World
In the aftermath of Season 2's Westworld massacre, Dolores, Bernard and an unknown host begin a new chapter–outside of the park.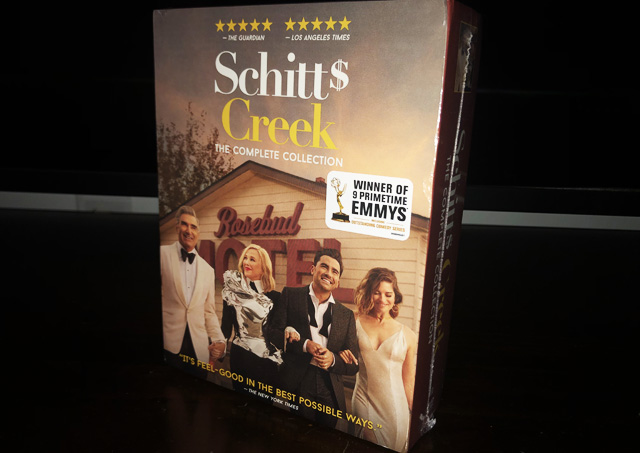 Schitt's Creek: The Complete Collection
The smash hit Emmy-winning series comes to DVD in a collectible box set!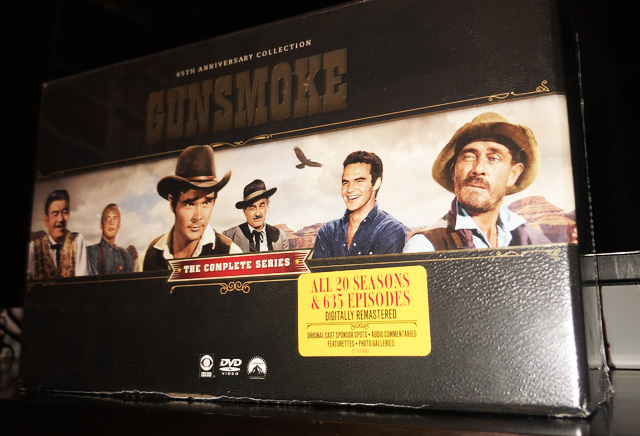 Gunsmoke: The Complete Series 65th Anniversary Collection
All 635 episodes from all 20 seasons of this legendary, multiple award-winning Western are available together for the first time, remastered and restored, along with great bonus features like episodic previews, original cast sponsor spots, audio commentaries, featurettes and more. Relive the timeless tales and exciting adventures of Dodge City's leading residents: Chester (Dennis Weaver), Doc (Milburn Stone), Kitty (Amanda Blake), Quint (Burt Reynolds), Festus (Ken Curtis), Sam (Glenn Strange) and the first citizen of Dodge himself, U.S. Marshal Matt Dillon (James Arness). This is the definitive complete collection that no GUNSMOKE enthusiast can do without.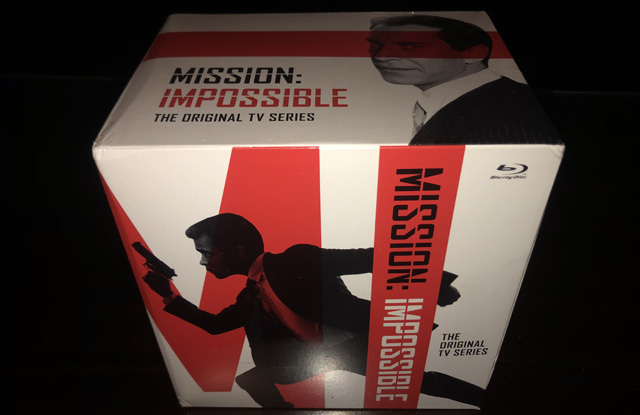 Mission: Impossible – The Original TV Series
Be there for the legendary missions that started it all! The original, Emmy-winning series that gave rise to a blockbuster franchise debuts on Blu-ray in a 46-disc set that includes all 171 unforgettable episodes.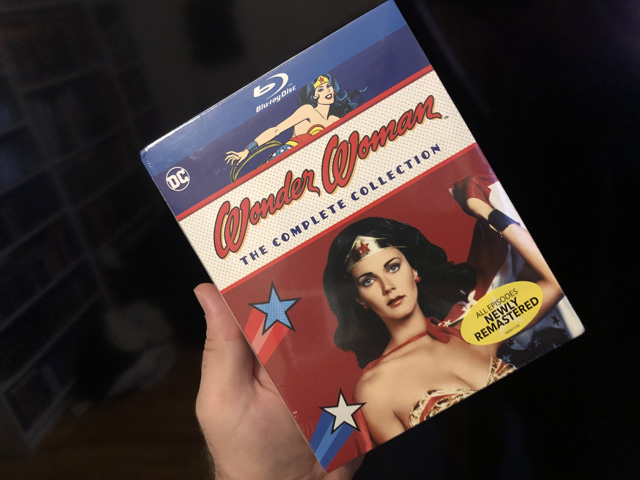 Wonder Woman: The Complete Collection
With the strength of Hercules, the wisdom of Athena, the speed of Mercury and the beauty of Aphrodite, she's Wonder Woman. Beautiful Amazon princess Wonder Woman (Lynda Carter) travels to America disguised as Diana Prince, assistant to handsome but trouble-prone Major Steve Trevor (Lyle Waggoner). Using her golden belt, which imbues her with astonishing strength, her bullet-deflecting bracelets, a golden lasso that dispels dishonesty and an invisible supersonic plane, Wonder Woman combats evil.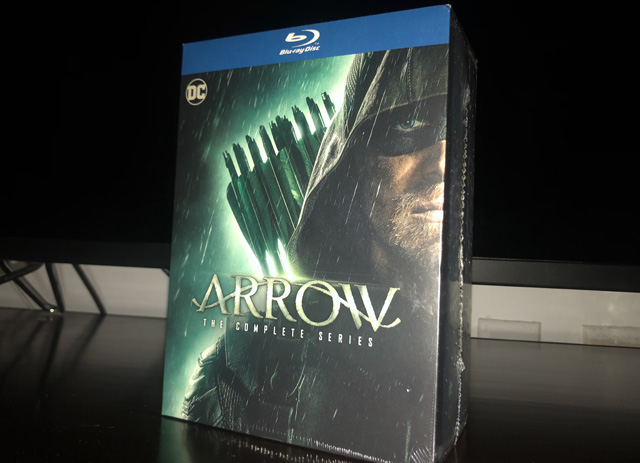 Arrow: The Complete Series
Justice hits its mark! Based on the beloved DC series, Arrow reinvents billionaire Oliver Queen, a "vigilante" archer determined to right the wrongs of those who've corrupted Star City. The Complete Series delivers danger, action and intrigue as the Green Arrow, with the help of Team Arrow, struggles to save their city from diabolical masterminds harboring dark secrets and sinister agendas.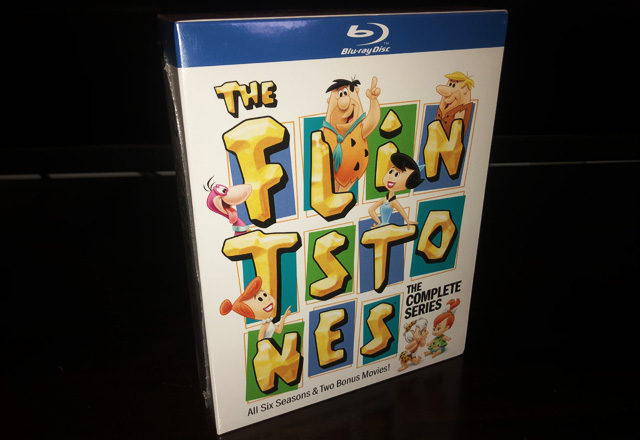 The Flintstones: The Complete Series
Yabba Dabba Doo Not Pass This Up! THE FLINTSTONES, The Complete Series is boulder-sized fun for the whole family. Fans of all ages will crack up at the misadventures of the Flintstones and Rubbles who consistently find themselves caught between a rock and a hard place. Since the stone age, The Flintstones has delivered entertainment that never shales to delight each new generation. And now all 166 episodes are available, for the first time, in high definition. So settle in for the first primetime animated television series and celebrate 60 years of history in the making.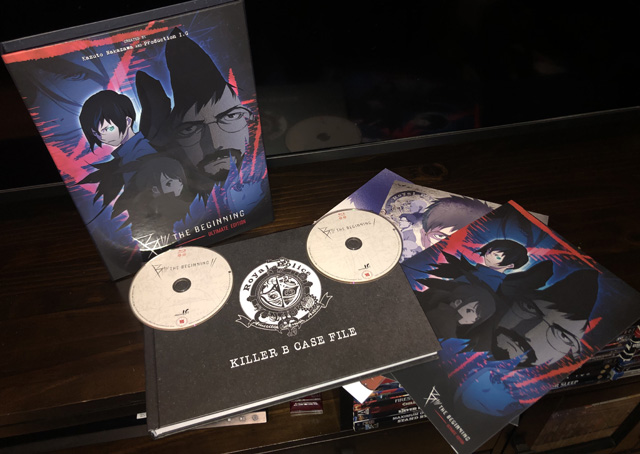 B the Beginning: Ultimate Edition
The tiny city-state of Cremona has been shocked by a string of gruesome murders. As only vicious killers are being targeted, and from an enigmatic mark left at each crime scene, people call this mysterious executioner, "Killer B." When former detective Keith Kazama Flick is called back on duty after an eight-year-long hiatus, a new team assembles at the Royal Investigation Service with the purpose of putting an end to the bloodshed. But Flick appears burdened by too many ghosts from his past. And as a much greater and ominous scheme starts emerging, he will need to come to terms with them all.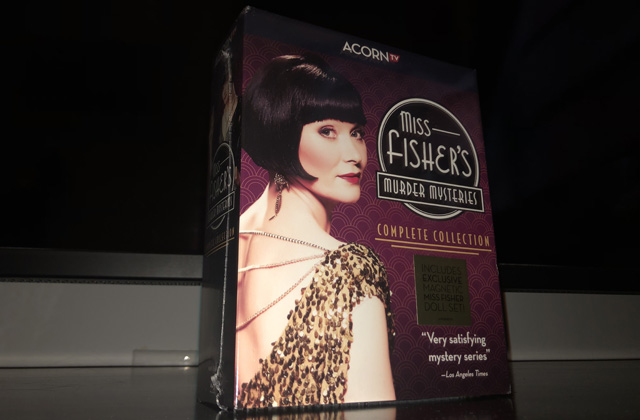 Miss Fisher's Murder Mysteries Complete Collection
This stylish and sexy period mystery stars Essie Davis (The Babadook) as Phryne Fisher, a thoroughly modern woman operating in a mostly male world. Set in 1920s Melbourne, the series follows the glamorous lady detective as she goes about her work with a pistol close at hand and, more often than not, a male admirer even closer.
Buck Rogers: The Complete Collection
Blast off to the 25th century with Buck Rogers, one of the most popular sci-fi heroes of all time! When 20th-century astronaut William "Buck" Rogers (Gil Gerard) is awakened—500 years after a deep-space disaster—to an Earth in recovery from nuclear war, he must join Colonel Wilma Deering (Erin Gray) to lead the crew of the starship Searcher against a galaxy of evil from the past, present and faraway future. Co-starring Felix Silla, Tim O'Connor and the legendary voice of Mel Blanc as Twiki. This 9-disc set includes, the pilot episode, the theatrical feature and all 32 action-packed Season One and Season 2 episodes of the epic series!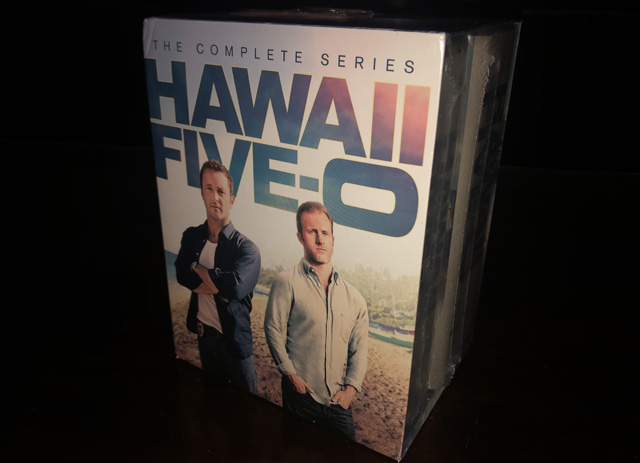 Hawaii Five-O: The Complete Series
BOOK 'EM, DANNO. Everyone comes to the islands to get away… but criminals can't get away from the HPD's finest. In Hawaii Five-0: The Complete Series, Lt. Commander Steve McGarrett (Alex O'Loughlin), and Detective Sgt. "Danno" Williams (Scott Caan) take on 10 seasons of cases both local and international with their elite task force, including hand-selected pros like Lieutenant Chin Ho Kelly (Daniel Dae Kim), HPD rookie Kono Kalakaua (Grace Park), and SWAT Commander Lou Grover (Chi McBride). From terror threats and cybercrime to an epic, years long battle with the Yakuza. Witness each and every thrilling stand-off in this 240 episode collection, with a new bonus disc commemorating all 10 seasons!
Saturday Night Live: The Best of Seasons 1-5
The first five years of Saturday Night Live featured some of the most beloved cast members of all time, including Chevy Chase, John Belushi, Dan Aykroyd, Garrett Morris, Bill Murray, Gilda Radner, Jane Curtin, and Laraine Newman – the "Not Ready For Prime Time Players." They set the stage for some of the most hilarious television comedy, and it was all live! Now the best of the original cast is available unlike ever before. They're still not ready for prime time, but now you can watch them any time!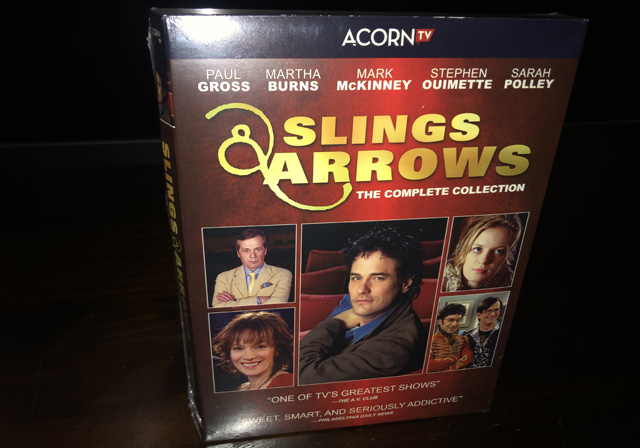 Slings & Arrows: The Complete Collection
Showered with critical acclaim, this darkly comic Canadian series follows the fortunes of a dysfunctional Shakespearean theatre troupe, exposing the high drama, scorching battles, and electrifying thrills that happen behind the scenes. Paul Gross ("Tales of the City", "Due South") leads an outstanding ensemble cast
Dolly: The Ultimate Collection
From the Smoky Mountains of Tennessee to international super-stardom – Dolly Parton has spent the last 50 years singing and laughing her way into our hearts. We know her name, we know her songs, and we'll always love her. And now, for the first time ever, all the greatest video highlights from Dolly's dazzling career are together in one incredible collection. From her early appearances in the '60s, through her own spectacular variety shows in the '70s and '80s – concerts, interviews, television appearances, blockbuster collaborations with her closest friends, and so much more. So come on the journey of a lifetime with Dolly!

The Last Dance
In the fall of 1997, Michael Jordan and the Chicago Bulls began their quest to win a sixth NBA title in eight years. But despite all Jordan had achieved since his sensational debut 13 years earlier, "The Last Dance," as coach Phil Jackson called it, would be shadowed by tension with the club's front offi ce and the overwhelming sense that this was the last time the world would ever see the greatest player of all time, and his extraordinary teammates, in full flight.

SINGLE MOVIES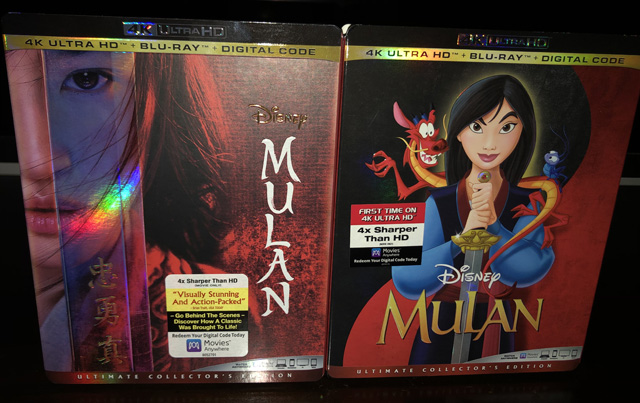 Mulan (1998) & Mulan (2020)
Both the animated classic and this year's exciting live-action version come to Disney Blu-ray!
Mario Puzo's The Godfather Coda: The Death of Michael Corleone
Celebrating the 30th Anniversary of The Godfather: Part III, director/screenwriter Francis Ford Coppola brings a definitive new edit and restoration of the final film in his epic Godfather trilogy. The film's meticulously restored picture and sound, under the supervision of American Zoetrope and Paramount Pictures, includes a new beginning and ending, as well as changes to scenes, shots, and music cues.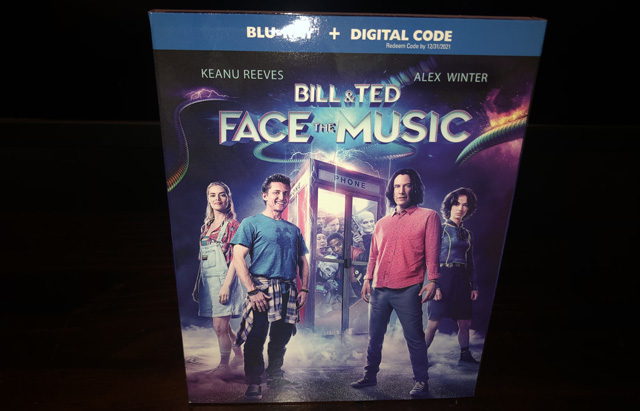 Bill & Ted Face the Music
Yet to fulfill their rock and roll destiny, the stakes are higher than ever for the now middle-aged Bill and Ted who set out on a new adventure when a visitor from the future warns them that only their song can save life as we know it.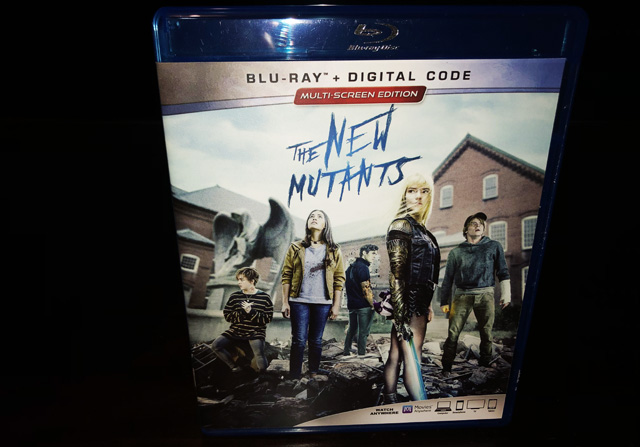 The New Mutants
Five mutants fight for survival in this film based on the MARVEL comics!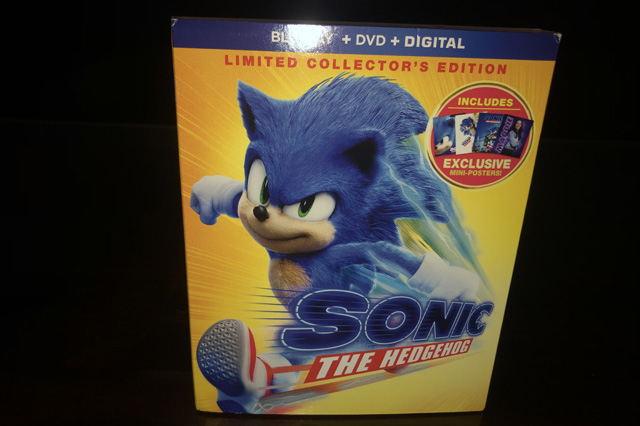 Sonic the Hedgehog: Limited Collector's Edition
Bring home one the year's biggest blockbusters, in this limited edition Blu-ray with exclusive new artwork and bonus movie-poster collectible cards. The world needed a hero, we got a hedgehog. Powered with incredible speed, Sonic The Hedgehog (voiced by Ben Schwartz), aka The Blue Blur, embraces his new home on Earth. That is, until he accidentally knocks out the power grid and sparks the attention of super-uncool evil genius Dr. Robotnik (Jim Carrey).
Onward
In Disney and Pixar's new film, elf brothers Ian (voice of Tom Holland) and Barley (voice of Chris Pratt) get to spend a day with their late dad and go on a quest aboard Barley's epic van Guinevere. When their mom Laurel (voice of Julia Louis-Dreyfus) realizes her sons are gone, she teams up with The Manticore (voice of Octavia Spencer) to find them.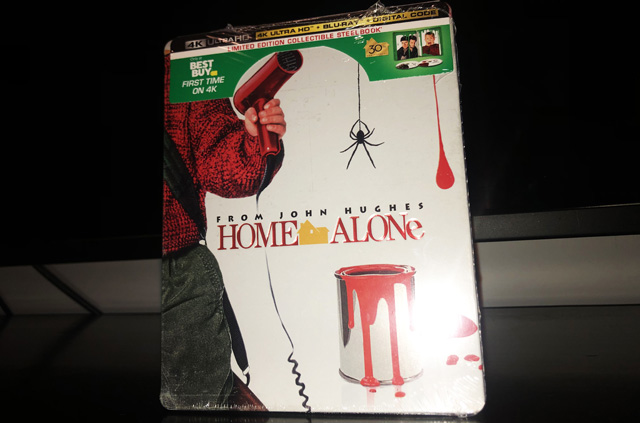 Home Alone (4K steelbook)
Macaulay Culkin stars in this comedy smash about a boy who is accidentally left behind when his family goes to Paris for the holidays.
It's a Wonderful Life (4K)
After George Bailey wishes he had never been born, an angel is sent to earth to make George's wish come true. George starts to realize how many lives he has changed and impacted, and how they would be different if he was never there.
Mad Max (4K)
Set in the not too distant future, Mad Max is a chilling drama that combines a futuristic plot with high-speed car and motorcycle action. The stage is set for a strange apocalyptic death game between nomadic bikers and a handful of young cops. Mel Gibson stars as 'Mad Max', and later went on to play the title role in two successful sequels.
Tom and Jerry: A Nutcracker Tale
Tom and Jerry's holiday classic brings more laughs in a special edition with extra episodes! The duo find themselves in a wonderland set to the music of Tchaikovsky's "The Nutcracker".
Weathering With You (collector's edition)
From Makoto Shinkai, the director of the global smash hit Your Name., comes a critically-acclaimed romantic drama set in the rain soaked streets of modern Tokyo. English voice cast includes Alison Brie, Lee Pace and Riz Ahmed.
Eddie Murphy: Trading Places, The Golden Child, Beverly Hills Cop (4K), Coming to America (4K steelbook)
Four classics from comedy king Eddie Murphy come to Blu-ray and 4K in new editions!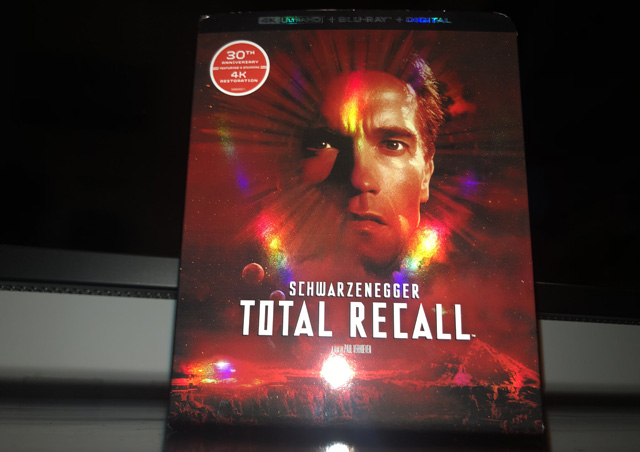 Total Recall (4K)
Action star extraordinaire Arnold Schwarzenegger is Quaid, a 2084 construction worker haunted by dreams of Mars. Against the wishes of his wife (Sharon Stone), Quaid goes to a company that implants artificial memories, so he can "remember" visiting the red planet. However, Quaid is actually a secret agent from Mars – or is he?
Blade (4K)
Wesley Snipes plays a half-mortal, half-immortal charged with ridding the earth of a race of vampires led by Stephen Dorff in this action- packed blockbuster.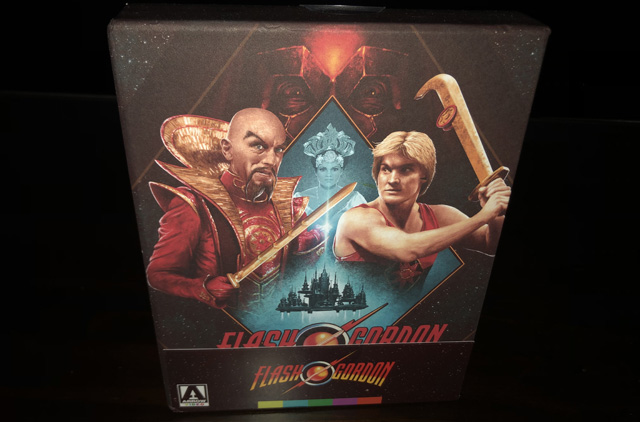 Flash Gordon (4K)
Prepare to save the universe with the King of the Impossible! The famous comic strip blasts to life in the timeless sci-fi cult adventure, featuring an unforgettable score by Queen.