The time has finally arrived and the nominations for this year's Academy Awards have been announced to celebrate some of the biggest and most critically acclaimed films of 2019. It proved to be a morning full of surprises and snubs, including the surprise that Todd Phillips' Joker holds a commanding lead with 11 nominations including Best Picture. With all of these big surprises and snubs revealed in this morning's nominations ceremony by the hilarious John Cho (Searching) and Issa Rae (Insecure) — put these two in a movie together — let's dive in and discuss!
RELATED: The Full List of 92nd Academy Awards Nominations
The Biggest Surprises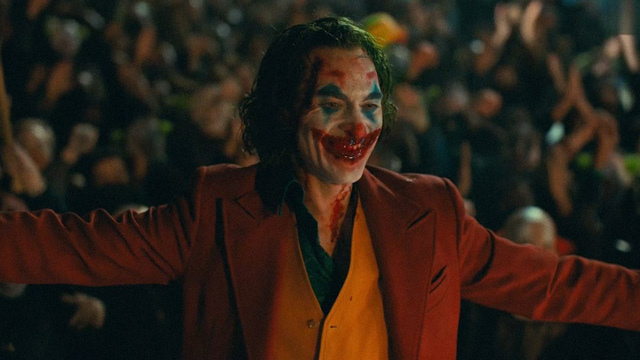 It was a morning full of surprises, one of the biggest being that Phillips' Joker is leading the pack. Though the film proved to be a major box office hit, becoming the highest-grossing R-rated movie with $1.067 billion earned worldwide, it proved to be a little more divisive amongst audiences and especially critics, currently maintaining a 69% approval rating on review aggregate Rotten Tomatoes. While not the lowest-rated film to earn the Best Picture nomination, with last year's Bohemian Rhapsody coming in close at 61% and Extremely Loud and Incredibly Close holding the record at 46%, the lower score does make it quite the shock for it to have earned the top nomination, especially with so many films tossed to the wayside.
Another of the big surprises can be found in the biopic Harriet, which earned two nominations at this year's awards including Cynthia Erivo for Best Actress and Best Original Song for "Stand Up" by its star. Though the film wasn't a failure, it was seen as a formulaic approach to telling the titular abolitionist's story and went under the radar, grossing a modest $43.1 million on its $17 million budget and scoring a 73% on Rotten Tomatoes. With a few other key actresses left out of the running — which I shall get to shortly — Erivo landing the acting nomination is a well-earned one, but a surprise nonetheless.
Erivo was joined by another surprise actress nomination for Kathy Bates in Clint Eastwood's controversial biopic Richard Jewell. While the previous Oscar winner was also nominated for the Golden Globe for her role as the titular security guard's mother, she was not expected to land a nom in a heavily-contested field.
While there were some questionable surprises this morning, one of the more exciting came in the South Korean dark comedy thriller Parasite, which garnered an astounding six nominations including both Best Picture and Best International Feature, one of the few films ever to be up for both prizes, as well as Best Director, Best Original Screenplay, Best Production Design and Best Film Editing. Though its cast didn't get the same amount of love as the film itself, the potential for multiple accolades is well-deserved for the best-reviewed movie of 2019.
Though the genre was not without many great outings, the Best Animated Feature did see a surprise nomination with Netflix's Klaus, which has proven to be a sleeper hit for the streaming service and earned rave reviews from critics and audiences alike. The Spanish Christmas origin story was not nominated for a Golden Globe for the genre, which makes its Oscar nod a happy surprise for fans of the film.
The Biggest Snubs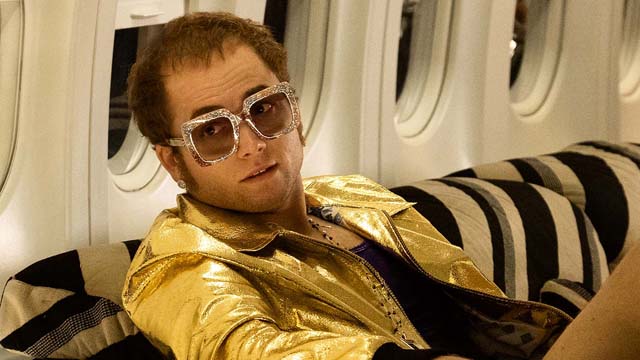 There may have been some happy surprises this morning, but it also proved to be a ceremony full of snubs as many of the more celebrated, and even Golden Globe-winning, films and stars were left to the wayside. Let's begin with the acting category, which is full of plenty of phenomenal performers in the forms of Antonio Banderas, Jonathan Pryce, Leonardo DiCaprio, Adam Driver and, yes, Joaquin Phoenix. However, be it the byproduct of not having enough slots for other films or overlooking key performances, there were a handful of stars that are going to be sitting on the sidelines watching as their peers take home the golden statues.
One of the biggest surprises, and personally most devastating, came in the absence of a nomination for Taron Egerton's performance as the legendary singer Elton John in the biopic Rocketman. Last year saw Rami Malek not only earn the nomination for his performance as Queen's Freddie Mercury in Bohemian Rhapsody, but actually win the award, and yet Egerton, who won the Golden Globe this month for his role, was left out of the running at this year's ceremony. In addition to starring in a more acclaimed, and vastly superior, biopic, Egerton also turned in a far better performance than Malek as well as performing all of his own songs, while the Bohemian star only performed parts of songs.
Critics also better prepare their stomachs for possibly the worst film ever made starring Adam Sandler as the 53-year-old actor/comedian was snubbed for his performance in the wildly acclaimed crime thriller Uncut Gems. Since its premiere at the Telluride Film Festival in August 2019, Sandler has been one of the most buzzed about actors of the year and was expected to easily nab nominations at both the Golden Globes and Oscars for his performance, and he even threatened to purposely make the worst movie he's ever star in should he be snubbed. Well, given his terrible work on Netflix, should he follow through with this threat, we're all in for a treat.
Some will argue that given both Al Pacino and Joe Pesci's nominations for Best Supporting Actor in The Irishman that Robert De Niro has been unfairly snubbed from Best Actor for his work in Martin Scorsese's crime epic, however there's something about it that just doesn't quite wow the same way his competition did this year. Maybe too hidden under the incredibly expensive de-aging tech or just too subtle, De Niro's performance as the reflective mob hitman Frank Sheeran is certainly not his worst performance, but given that it was only truly compelling when we see him in the character's later years, it just doesn't quite make for an Oscar-nominated turn.
Rounding out the disappointing snubs in the Best Acting category is Eddie Murphy for his performance as Rudy Ray Moore in Netflix's wildly celebrated biopic Dolemite is My Name, for which he earned the Golden Globe nomination for his role. Hailed by many critics as the truest return to form for the once celebrated actor/comedian and a wonderful mix of hilarity and dramatic weight to his role, Murphy's overlooking at this year's Oscars is an absolute travesty.
The Best Actress category also saw a number of snubs for some truly phenomenal performances across the board, including Awkwafina, who wowed critics and audiences alike with her breathtaking dramatic turn in The Farewell that earned her a Golden Globe win, the first woman of Asian descent to win the award, and Jennifer Lopez for her captivating role in the stripper crime drama Hustlers, which became the surprise critical hit of the year. While Lopez lost the Best Supporting Actress title to Laura Dern for her turn in Marriage Story, for which she's also nominated at the Oscars, the Best Supporting Actress category is kind of lackluster this year.
Every star are certainly worthy performers, but given Scarlett Johansson is nominated for both Best Actress and Supporting, would it really have been a bad thing to eliminate her from one of the two categories to make room for better performances? Renée Zellweger beat her out for the Golden Globe and though it was labelled as a comedy at the ceremony, The Farewell is certainly more of a heart-wrenching drama and Awkwafina's performance was praised for its dramatic heft, which would've made her substitution for Johansson in the lead category an easy decision. Additionally, while the Avengers actress gave a warm performance in Taika Waititi's Jojo Rabbit, it still wasn't the most awe-inspired turn from the star, whereas Lopez's role in Hustlers proved to be a breakout for the singer-turned-actress, as it showed she could properly tap in to a more nuanced heart critics hadn't seen since Selena or Out of Sight.
Another notable actress left out of both the Golden Globes and Oscars was Lupita Nyong'o for her haunting role as Adelaide/Red in Jordan Peele's Us. Taking on a dual role is normally something critics scramble for if done properly and seeing as it sits at a 93% "Certified Fresh" rating from critics on Rotten Tomatoes, it seemed like the 36-year-old actress was primed to be eyed for nominations as both ceremonies. Peele's Get Out proved to try and break some ground of the horror genre getting Oscar noms, including Best Picture and Best Actor for Daniel Kaluuya, and while Us came close with critics and audiences alike to earning the same love, the film and namely Nyong'o's chilling performance were unfairly dismissed.
Well you might be thinking with all of these acting snubs, surely the rest of the categories should have a good variety of nominations and be fairly balanced, right? RiGHT? You might want to sit down for this next one, because while the Best Director category rightly sees the likes of Scorsese, Bong Joon-ho, Quentin Tarantino and Sam Mendes, there's one notable absence: women.
Yes, as the Academy keeps trying to convince audiences that they are keeping with times and trying to correct the "Oscars So White" scandal of a few years ago, it appears they're taking another huge step back with the soon to be hashtagged "Oscarssomale" as not a single female filmmaker was granted a nomination in the directorial category this year. While some of the most notable films of 2019 that initially come to mind may have been helmed by men, there were a few notable exceptions directed by women, including a small movie called Little Women. Maybe you heard of it, based on the Louisa May Alcott classic novel, released alongside The Rise of Skywalker, written and directed by Greta Gerwig and, oh yeah, nominated for BEST FREAKING PICTURE.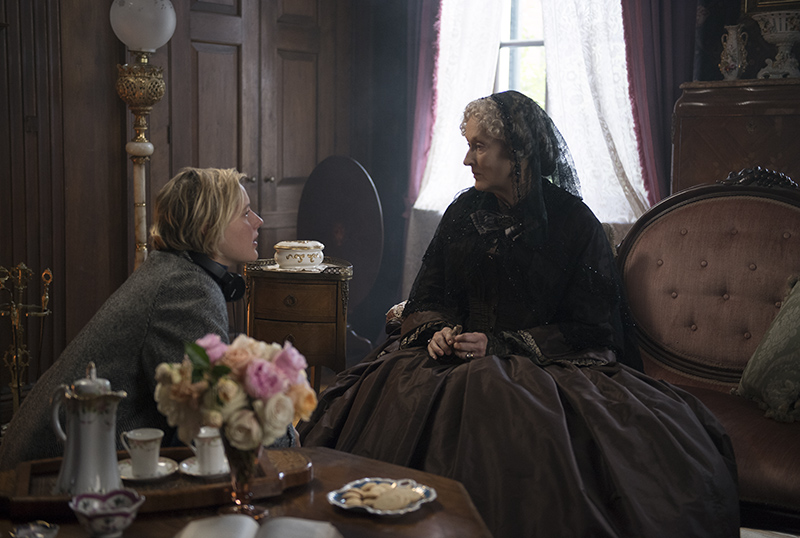 It may not be the first time a film nominated for Best Picture doesn't see its director nominated for their work, this year also seeing James Mangold (Ford v. Ferrari), Waititi and Noah Baumbach also left out, but given that Gerwig's direction is regarded as one of the highlights of the film and that she was nominated for the award just two years ago for her solo debut Lady Bird, it's truly a shocking oversight on their behalf. In an interview with Deadline regarding her co-star's nomination for Best Supporting Actress and Gerwig's Best Adapted Screenplay nod, Saorise Ronan revealed she was just as confused as all of us over the lack of a director's nod.
"To me, Greta, since she started, has made two perfect films, and I hope when she makes her next perfect movie, she gets recognized for everything, because I think she's one of the most important filmmakers of our time," Ronan said.
Pugh also spoke out on the snub, calling it a "big blow" and stating that her film is a unique effort and that "everybody's angry and quite rightly so. I can't believe it's happened again, but I don't really know how to solve it, I don't know what the answer is, other than we're talking about it."
Alongside Gerwig was Lorene Scafaria, Lulu Wang and Marielle Heller, who directed Hustlers, The Farewell and A Beautiful Day in the Neighborhood respectively. Helming three of the most celebrated films of the year, the latter of which scored Tom Hanks a Best Supporting Actress nod, the fact they were ignored alongside Gerwig is one of the biggest disappointments and setbacks for the Academy moving forward in their voting process. Nominations ceremony co-host Rae didn't hesitate to hold back her feelings on the issue, following up the nominations with "Congratulations to all those men" while looking directly into the camera with a face full of disappointment before Cho continued the show after a brief pause.
What are your thoughts on the Oscar nominations this year? Do you have any other stars, filmmakers or movies you believed were snubbed? Let us know in the comments below!
Joker (2019)
Joker (2019)

Joker (2019)

Joker

Joker