CS Interview: Taika Waititi on his dark war comedy Jojo Rabbit
ComingSoon.net had the opportunity to sit down with Jojo Rabbit star and filmmaker Taika Waititi to discuss Fox Searchlight's dark comedy film, as well as providing an update on his Time Bandits TV series project for Apple. The movie performed well in its New York and Los Angeles openings last weekend and will be expanding this weekend. You can check out the interview below!
RELATED: Jojo Rabbit Gets Advice From Imaginary Hitler in New Clip
The film stars Golden Globe-nominated Scarlett Johansson (Avengers: Infinity War), Academy Award winner Sam Rockwell (Three Billboards Outside Ebbing, Missouri), Rebel Wilson (Pitch Perfect), Thomasin McKenzie (The Hobbit: The Battle of the Five Armies), Alfie Allen (Game of Thrones), Stephen Merchant (Logan) and introducing Roman Griffin Davis as Jojo.
Waititi brings his signature style of humor and pathos to a World War II satire. In Jojo Rabbit, the story follows an awkward young German boy (Davis) raised by a single mother (Johansson), and whose only ally is his imaginary friend Hitler (Waititi). His naïve patriotism is tested when he meets a young girl (McKenzie) who upends his worldviews, forcing him to face his biggest fears.
The film's producers are Waititi, Carthew Neal (Hunt for the Wilderpeople) and Chelsea Winstanley (What We Do in the Shadows) with Kevan Van Thompson (The Zookeeper's Wife) serving as executive producer.
RELATED: Exclusive: Taika Waititi Talks Jane Foster in Thor: Love and Thunder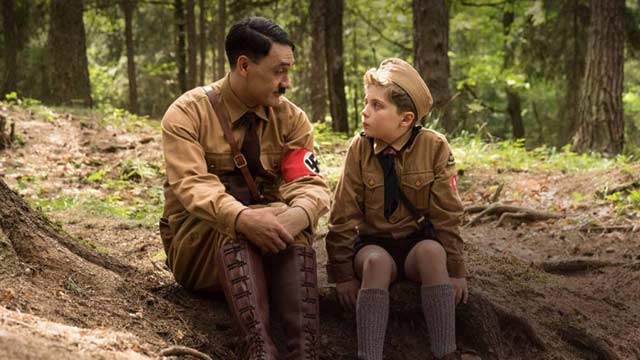 ComingSoon.net: How did you elevator pitch the movie? 
Taika Waititi: Well, I mean, my elevator pitches were more just describing what I was working on to other people. I didn't manage to actually get around to pitching it because I felt it was too hard. I didn't bother in the end because if you're talking about that sort of thing in my head, okay, well, if I was to pitch this, how would I start this? It just didn't seem like any way to start it where I wouldn't manage to get anyone's attention and retain their attention because yeah, I feel like in 2011, 2012, when I was trying to write this, already I feel like there was an oversaturation of World War II content. For me, it didn't feel necessarily original, just to start with. Well, it's set in World War II.
CS: No one's ever made a World War II movie.
Waititi: Exactly, yeah. So I ended up not bothering with any pitches. I just wrote the script and sent that out instead, which I guess is a little bit harder, but luckily I've got a good agent. I've already made three or four movies before this, so it's something to kind of back it up, instead of calling with just this rough, very first screenplay, so I don't think anyone would've read that.
CS: In terms of trying to thread that line of your type of humor with a very serious subject, was that difficult? A lot of people have been calling it a comedy, but I didn't even really see it as a comedy.
Waititi: I never saw it as a comedy, either. Most of my films I wouldn't say, apart from "What We Do in the Shadows" is properly classified as a comedy. Yeah, it's probably got the most jokes in it. All the rest of my films really aren't. I'd say they're either sort of depressing comedies or dramas with some jokes. That's really it. They're very much dramatic storylines where I managed to pepper humor throughout and this is the same. I definitely wouldn't have survived career-wise or maybe even physically if I'd just made this a comedy. It's a challenge of "I'm going to make a hilarious film about the Holocaust and f*ck everyone. I'm just going to fill it with jokes and that's it." Because if you try and make something like that, that has no meaning or no deeper message or resonance with an audience, then it's pointless, but also, it's stupid. It's a very dumb move.
CS: There are moments in it that seem very comedic, like where Rebel Wilson puts a grenade in the kid's back pocket, pushes him into battle and says "go hug an American." From everything I've read about the last days of the war in Germany, that might have actually happened.
Waititi: Oh, 100 perfect. No, exactly. Those kids were forced to do crazy sh*t. The children were the ones essentially defending Berlin at the time and it was so chaotic, the partying while the city was falling and I mean, it was madness. Every day they thought was going to be their last. They would wear their very best clothes and all their makeup and stuff because "I'm just going to go out looking amazing."
CS: Kind of like Scarlett in the movie.
Waititi: Yeah… A friend of mine, she knows a guy who's in his 80s now. And when he was a kid at the very end of the war, his mother used to carry a pistol around in case the Russians invaded that day so she could shoot all the children and herself. That is dark. But that's what they were like. "That's exactly what we're going to do. No one's going to get us."
CS: Did you see a parallel between the survival instincts of Jojo and Ricky Bakerfrom "Hunt for the Wilderpeople"?
Waititi: Yeah, I guess a little bit. I think Jojo didn't seem as resourceful as Ricky Baker, even though Ricky Baker was also as useless. But Ricky was a faster learner, because I think by the end of the film, Jojo's only just learning to scrape food out of the garbage cans.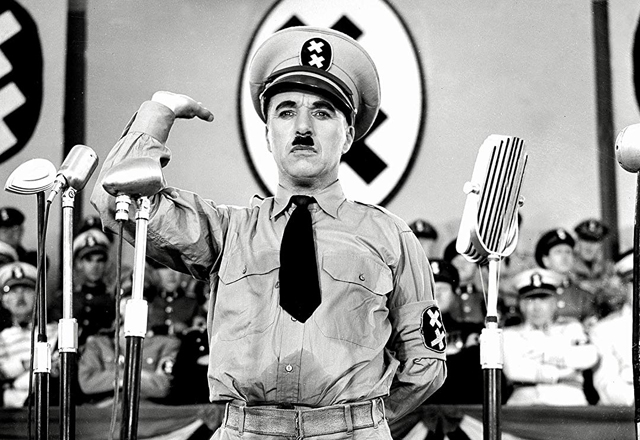 CS: Obviously with Hitler there's a natural kind of dovetail with Charlie Chaplin because he stole the mustache from Chaplin.
Waititi: Yes, and ended up hating him for "The Great Dictator".
CS: You said recently you had to play the part because you had written it in a very particular way, and if an actor went too far overboard, it could be nightmarish.
Waititi: Yeah, well, that's right. I think they would've committed too much to it, which is what actors probably should do, but not with this role. You can't put too much effort into playing Hitler. You've got to hire someone who's sort of essentially a buffoon themselves, and then just put the uniform and mustache on top of that, rather than doing a deep dive into who Hitler was.
CS: Yeah because you're not really playing Hitler, you're playing JoJo's id.
Waititi: Yeah, that's right, yeah.
CS: But there is that moment in the film where you start speechifying, yelling and spitting. That's a scary moment.
Waititi: The one in the kitchen? Yeah, yeah. And that's a real speech. I just Googled the speeches and then found one that was appropriate. That's the biggest part of the research that I did. I Googled "Hitler's speech."
CS: There is a lot of anachronistic kind of needle drops in the movie. They're all appropriate. And a lot of them are German versions of English songs like Bowie and The Beatles. Were there any needle drops that you toyed with but then ultimately pushed aside for rights reasons or for content reasons?
Waititi: Well, one of the original ones I had in the beginning from the first drafts of my script was instead of "I Want to Hold Your Hand" or "Komm gib mir deine Hand" was a Nick Cave song, "Breathless". There was a sort of like child-like quality, too, that was sort of discordant and recorders being played to go into this kind of upbeat love song, one of his happier songs. But then, it just didn't have quite the pace and the drive for the opening credits that I wanted. And the idea to have that footage was always in there. I just realized when I was watching the documentary, that I was seeing all this footage and I realized, oh my god, this is exactly like Beatlemania. And the crowds were screaming, crying, and fainting.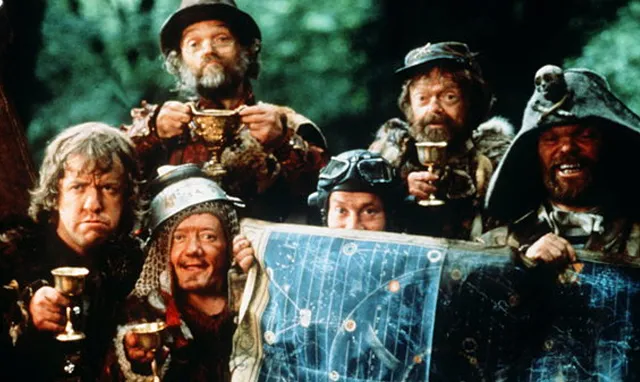 CS: I know you've been attached to a lot of crazy stuff recently, but the one that of piqued my interest was "Time Bandits". Is that still a thing? 
Waititi: Yeah, that's deep in and kind of pushed it a little bit because of the sort of things I've been… I keep signing onto things as if I've got nothing else to do.
CS: It's funny because I talked to Terry Gilliam a few months ago for "The Man Who Killed Don Quixote" and because he'd only seen "Thor," I was like, "Well, Taika is kind of the guy who's keeping the flame of Monty Python." And he was like, "Oh, I've got to watch some of his stuff." 
Waititi: Terry just saw "JoJo" at a London screening and loved it and sort of said, "Okay. I'm comfortable with this guy making 'Time Bandits'."
CS: You joked-tweeted a while back that if you did "Star Wars" you'd probably be fired immediately. Well, you've done "Star Wars" now and you didn't get fired.
Waititi: I didn't get fired. I just did whatever Jon Favreau said. And no, he wrote such a great whole series, and I don't know how people can do that. I can barely write one screenplay, you know, without wanting to submerge myself in a river. And he actually wrote all of those episodes and it makes sense. It feels like a good storyline.
CS: While making another movie.
Waititi: While making another movie and while we're shooting it, he'd run off and keep working on "Lion King." But having also  having Dave Filoni, who's the sort of George Lucas now, and having those two overseeing everything. That was great… I remember one time talking to someone, I was like, "Okay, and then you get your blaster out, so like a machine gun blaster." And then I see someone nervously on set going, "I'm not sure they have machine gun blasters with this. We'll have to call Dave." And we call Dave and it's like, "Dude, did they have machine gun blasters?" "Absolutely not. There were no machine gun blasters in the 'Star Wars' universe." He knows everything about it, everything.
Jojo Rabbit
Jojo Rabbit

Jojo Rabbit Blu Ray

Eak073lu4aarwhv

Jojo Rabbit