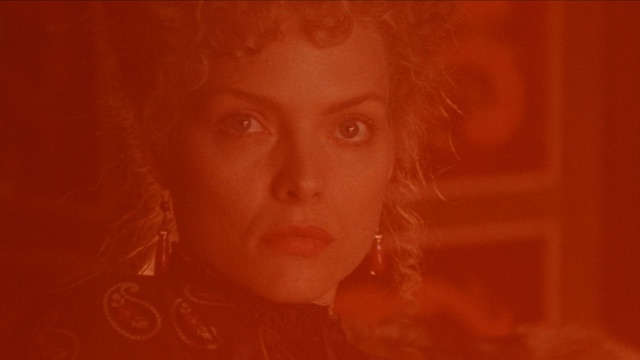 Michelle Pfeiffer is a unique and gifted actor who has rarely taken on banal roles. In nearly every film she has starred in throughout her four decade-plus career, her character has been dynamic or otherwise noteworthy. More than once has she played a witch. She has played both superhero and supervillain. In her many years in the industry, she has worked with generational filmmakers like Martin Scorsese, George Miller and Brian De Palma. Pfeiffer is a truly talented character actor and continues to impress even today. Below are seven of her best films to date.
The Age of Innocence
(1993)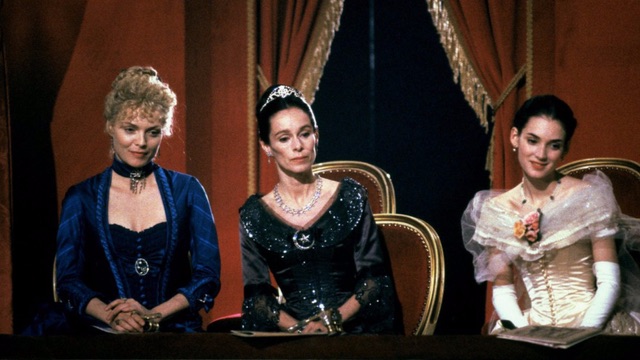 Michelle Pfeiffer plays a key role in Martin Scorsese's sometimes-forgotten masterpiece The Age of Innocence. Based on the Edith Wharton novel, a late 19th century New York lawyer named Newland Archer (Daniel Day-Lewis) is beginning to reconsider his engagement to the young May Welland (Winona Ryder). His reason for doing so is the arrival of May's cousin, Ellen Olenska (Pfeiffer), as she is more mature and disillusioned than her younger cousin. It is a gorgeous period piece with powerful performances, all directed by one of the best living American filmmakers.
Scarface
(1983)
Pfeiffer's role as Elvira Hancock in Brian De Palma's Scarface remake garnered her more recognition than ever before. De Palma's reimagining of Howard Hawks' film, centered around a Cuban immigrant named Tony Montana (Al Pacino) who becomes a Miami drug kingpin. The film received a significant amount of attention upon release and divided audiences and critics for its portrayal of brutal violence and drug use. In the years since, however, popular culture at large has redefined the film as an American classic. In any case, Pfeiffer's performance has always been considered memorable.
Into the Night
(1985)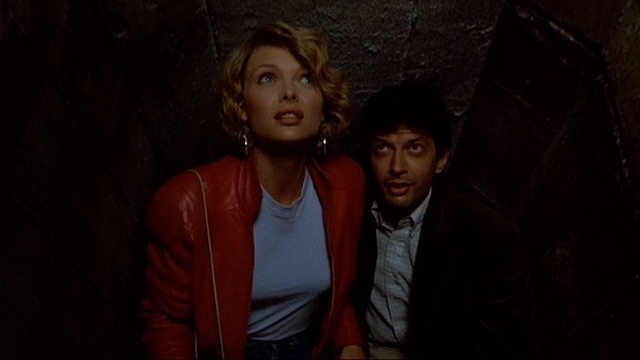 John Landis' Into the Night is one of the rarely remarked-upon films of the 1980s in spite of the fact that it is quite good. Pfeiffer's Diana is a jewel thief whose path collides with that of Jeff Goldblum's Ed Okin. Ed, an insomniac who just witnessed his wife cheating on him, unwittingly helps Diana escape and finds himself in a goofy but deadly underworld.
The Witches of Eastwick
(1987)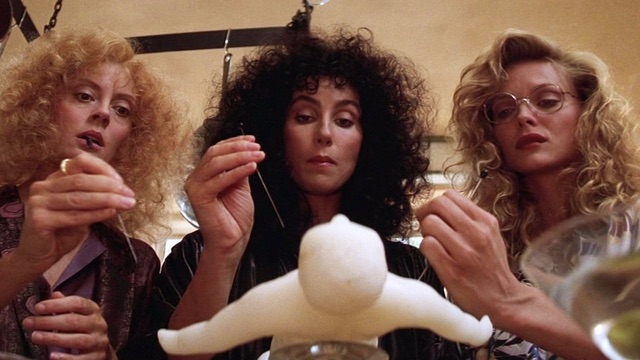 George Miller is a remarkably talented director, so much so that his wonderful, funny film The Witches of Eastwick frequently gets buried under his many Mad Max films. In the former, three single friends (Pfeiffer, Cher and Susan Sarandon) convene together, unaware that they are each witches and by doing so, they are forming a coven, As a result, a mysterious man (Jack Nicholson) comes to town and the three vie for his attention. This man, however, may not be what he seems.
mother!
(2017)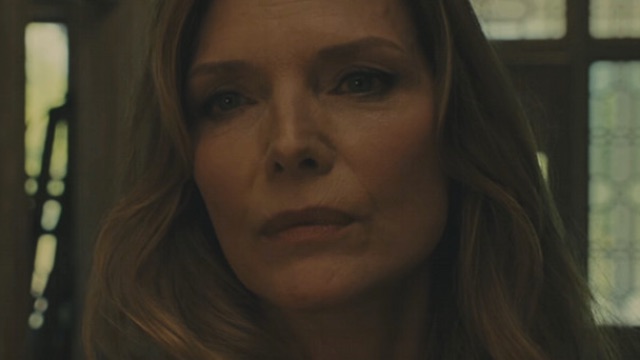 It is likely that subtlety is not Darren Aronofsky's strong suit. It is also possible that he does not care. mother! is one big heavy-handed metaphor, but if the viewer can get on board with that concept, it is an intense, engrossing film. The leads of the film, Javier Bardem ("Him") and Jennifer Lawrence (Veronica) are a recently-married couple whose idyllic home is continually disquieted by guests. Pfeiffer plays one of the home's earliest invaders, referred to in the credits as "Woman," a counterpart to Ed Harris' "Man."
Dangerous Liaisons
(1988)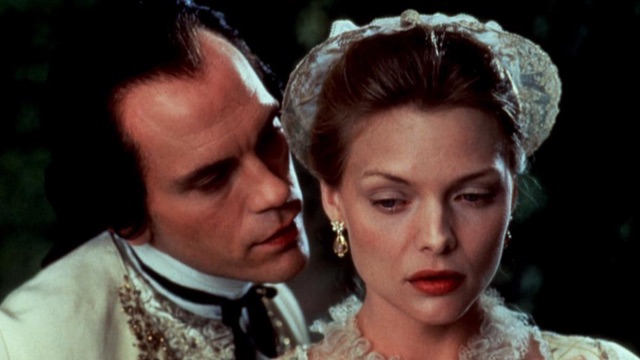 The film adaptation of Dangerous Liaisons was quite a big deal upon release. At the Academy Awards, it received recognition in the fields of costume design, production design and screenplay adaptation. Like the 18th century French novel upon which it is based, the film features a variety of characters attempting to seduce one another for reasons with varying degrees of morality. Pfeiffer gives a strong performance, as do many of her co-stars, including Glenn Close, Uma Thurman, John Malkovich and Keanu Reeves.
Stardust
(2007)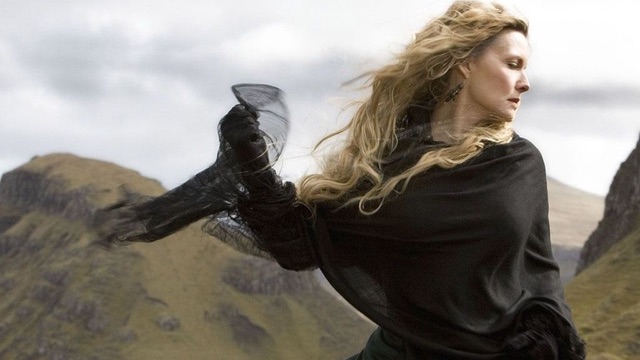 In the Matthew Vaughn fantasy film Stardust—based on the Neil Gaiman novel of the same name—a young man named Tristan (Charlie Cox) finds a fallen star named Yvaine (Claire Danes). He hopes to bring this personified star to Victoria (Sienna Miller), the object of his affection. However, he struggles to get back to the village he calls home because of Pfeiffer's character Lamia—a witch who seeks to Yvaine and eat her heart to regain her own youth. It is an enjoyable, imaginative film.