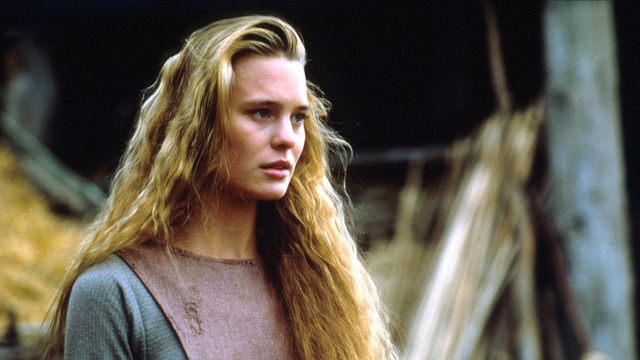 Robin Wright career is nothing short of impressive. A myriad of successful films, in both the realm of commercial as well as critical. She is best known for turn in late 20th century classics like The Princess Bride and Forrest Gump. Yet she also continues to make waves in the industry today. In 2017 alone, Wright played a key role in both Patty Jenkins' Wonder Woman and Denis Villeneuve's Blade Runner 2049. She also continued her tenure as the Netflix drama series House of Cards. Here are ten of her most memorable films.
The Princess Bride
(1987)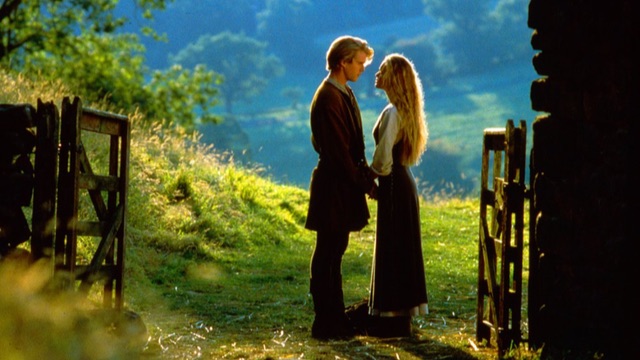 Wright plays the eponymous "Princess Bride," Princess Buttercup in the Rob Reiner-directed fantasy-romance. The film features great performances from herself and her counterpart Cary Elwes. It stars the likes of so many talented character actors as well, including Christopher Guest, Mandy Patinkin, Wallace Shawn, Andre the Giant, Carol Kane and Billy Crystal. It is one of the most essential films of the decade. Bookended by Stand By Me (1986) and When Harry Met Sally… (1989), this four year period was also likely the peak of Reiner's career behind the camera.
Forrest Gump
(1994)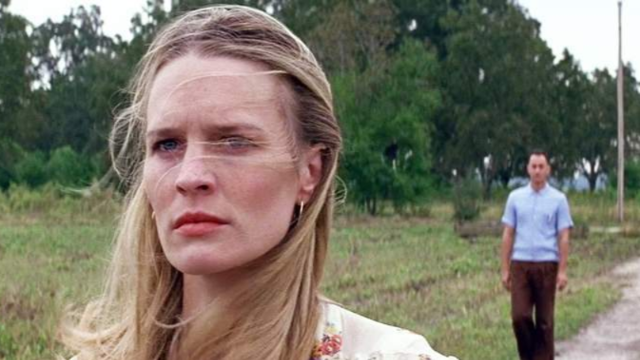 In Robert Zemeckis' historical fiction film, he distills the events of the mid-to-late 20th century through the eyes of the titular Forrest Gump, played by Tom Hanks. Gump is a dull but likeable, athletic and frequently-lucky young man from Alabama. Wright gives a strong performance as Jenny Curran, a troubled young woman for whom Forrest has carried an unrequited love since elementary school. Even today, more than two decades later, the film is one of the most oft-referenced in American pop culture.
Unbreakable
(2000)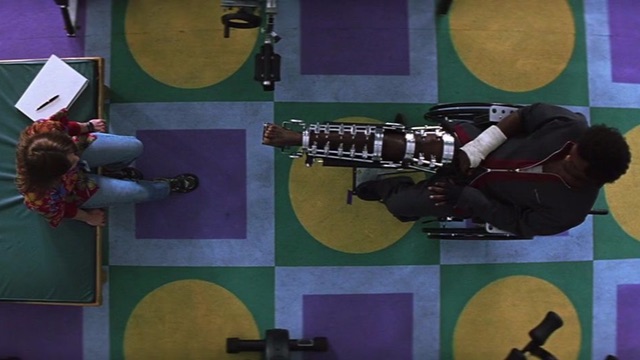 M. Night Shyamalan's muted take on a superhero film is easily one of his best films. Bruce Willis' David Dunn is the sole survivor of a violent train crash which sends ripples throughout his already-struggling family (Wright, Spencer Treat Clark). He finds himself being harassed by a man named Elijah Price (Samuel L. Jackson) who believes David may possess supernatural powers. Wright gives a deeply moving performance in Unbreakable, it is truly a shame that she did not reprise her role in the long-awaited sequel Glass.
Blade Runner 2049
(2017)
In Denis Villeneuve's Blade Runner sequel, Ryan Gosling's android Officer K is programmed to hunt down other androids who have gone rogue. K wants nothing more than to be a human and frequently wonders if he is. Wright plays Lieutenant Joshi, K's human commanding officer. She assigns him to a task that will hopefully prevent class warfare between the humans and androids. Though she isn't top billed, she gives a top-level performance in this stylish science fiction film.
Moneyball
(2011)
The Aaron Sorkin-co-written, Bennett Miller-directed Moneyball dramatizes the story of the Oakland Athletics front office in 2002. The team's hamstrung budget forces General Manager Billy Beane (Brad Pitt) to get creative and use experimental computer analytics to scout players. Wright gives a key performance as Billy's ex-wife Sharon in this thoroughly enjoyable picture.
The Girl With the Dragon Tattoo
(2011)
David Fincher's The Girl With the Dragon Tattoo follows similar beats to the original film. Reporter Mikael Nyqvist (Daniel Craig) teams with hacker Lisbeth Salander (Rooney Mara) to investigate a decades-old murder of a wealthy man of industry (Christopher Plummer)'s niece. Wright plays Erika Berger, who is—along with Mikael—the co-founder of the magazine Millennium. It is a solid performance in a wholly exciting—albeit not entirely necessary—English-language remake of Niels Arden Oplev's Swedish film.
Wonder Woman
(2017)
With Patty Jenkins behind the camera, Wonder Woman became the first live-action superhero film with a female director as well as female lead. Jenkins also became the first female director to helm a film with a budget higher than $150 million. Wright gives a sturdy performance as Antiope, aunt to the titular Wonder Woman and general of the Amazonian army. Though it suffers from similar issues to other films in the DCEU, it is assuredly refreshing to see a mass-market film with women at the forefront.
A Most Wanted Man
(2014)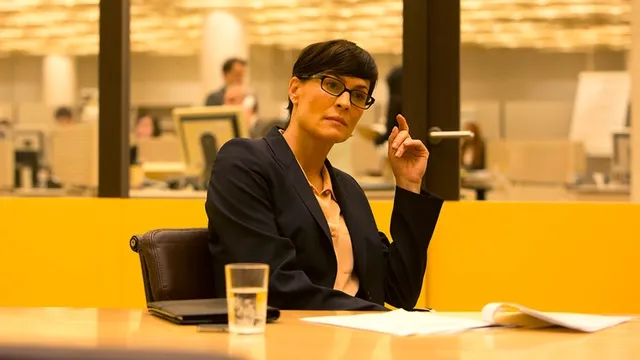 A Most Wanted Man is perhaps best known today as the last leading role of the late Philip Seymour Hoffman. This adaptation of the John le Carre novel of the same name follows an illegal Chechen immigrant in Germany (Grigoriy Dobrygin) and the government organization tasked with tracking him and other "potential terrorists." Among the cast is Wright's character, Martha Sullivan, a member of the American diplomat's staff. It is a tense, watchable film.
Beowulf
(2007)
In 2007, Wright teamed up once again with Robert Zemeckis—the man who directed one of her most career-defining roles—to make his bizarre adaptation of Beowulf. With The Polar Express before it and A Christmas Carol and Welcome to Marwen after it, Zemeckis has often been at the forefront of motion capture technology. It is hardly distinguishable from a video game cutscene. Indeed, Beowulf may not be the best film of either of their careers, but it is a key part of the development of special effects and as such, film history.
A Christmas Carol
(2009)
Like Beowulf before it, Wright and Zemeckis continued to blaze new trails in the world of motion capture with A Christmas Carol. The film features Jim Carrey as protagonist Ebenezer Scrooge and Wright as his long lost love, of whom he is reminded by the Ghost of Christmas Past. The film also reunites Wright with Cary Elwes, who played her love interest in the aforementioned classic The Princess Bride.