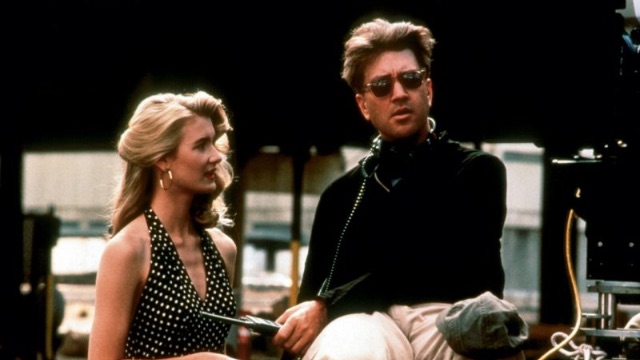 Laura Dern's career is, in a word, enviable. Frequently has she collaborated with David Lynch, one of the greatest working American directors. She has also worked with such noteworthy filmmakers as Paul Thomas Anderson, Steven Spielberg, Jean-Marc Vallee, Alexander Payne, Kelly Reichardt and Rian Johnson. Indeed, she has had a storied career thus far, full of colorful characters both on screen and off. Such a trajectory is likely to continue, which is to the benefit of us all. Below are her seven best films to date.
Blue Velvet
(1986)
To call David Lynch's adaptation of Dune "a disappointment" would be an understatement. Lynch was unhappy with the final cut, it performed poorly at the box office and fans of the source material, too, were dissatisfied. His follow-up film Blue Velvet however broadly received positive attention. His surreal, sometimes-nightmarish story of a young man named Jeffrey Beaumont (Kyle MacLachlan) who finds himself in over his head in the seedy underbelly of his hometown. With a great performances from Dern, Isabella Rossellini and Dennis Hopper as the local detective's daughter Sandy Williams, the femme fatale Dorothy Vallens and the sadistic crime boss Frank Booth; respectively, it is truly one of Lynch's best, even today.
Twin Peaks
(2017)
The sprawling world of Twin Peaks is never bigger than in its long-awaited return. This 18-hour film contains nearly every character from the series and its film counterpart, as well as many others. Dern made her Twin Peaks debut here, though she is far from unfamiliar with Lynch's work. She plays Diane, the previously-off screen assistant to FBI Agent Dale Cooper (Kyle MacLachlan). Her praiseworthy role is key to unraveling the mystery of the supernatural forces that govern the characters of Lynch and Mark Frost's sprawling universe.
Wild at Heart
(1990)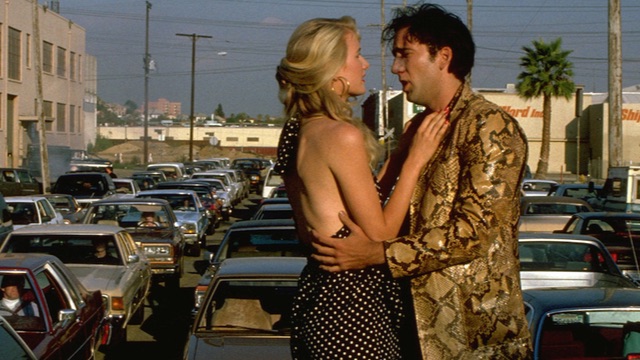 As any Lynch film worth its salt, Wild at Heart can be jarring, disorienting and frightening. That said, it is also a strangely fitting love letter by the filmmaker to one of his favorite films, The Wizard of Oz. Dern and Nicolas Cage play a young couple named Lula Pace Fortune and Sailor Ripley. The two decide to run away together, to get away from Lula's controlling mother Marietta (played by Diane Ladd, Dern's actual mom) while also breaking Sailor's parole. The road to freedom is fraught with mercenaries hired by Marietta and many other unsavory characters. Though the film is indeed haunting, it has an undeniable soul to it.
Inland Empire
(2007)
Even for a Lynch piece, Inland Empire is incredibly avant-garde. It quickly descends into a nightmarish sensory overload. Dern plays an actress named Nikki Grace who is preparing for a role in a film called On High in Blue Tomorrows with her co-star Devon Berk (Justin Theroux). The film happens to be an American remake of a European film during which both main actors were murdered. Along with Michael Mann's Miami Vice, Inland Empire is regarded as one of the best examples of mid-2000s digital film in the hands of an auteur.
The Master
(2012)
Paul Thomas Anderson's The Master is partially inspired by the life of L. Ron Hubbard, the founder of Scientology. Joaquin Phoenix plays Freddie Quell, a World War II veteran who finds himself aimless after the end of the war. He falls into the orbit of a man named Lancaster Dodd (Philip Seymour Hoffman), the founder of a cult called The Cause. Dern plays Helen Sullivan, a particularly sycophantic member of The Cause in the acclaimed film.
Jurassic Park
(1993)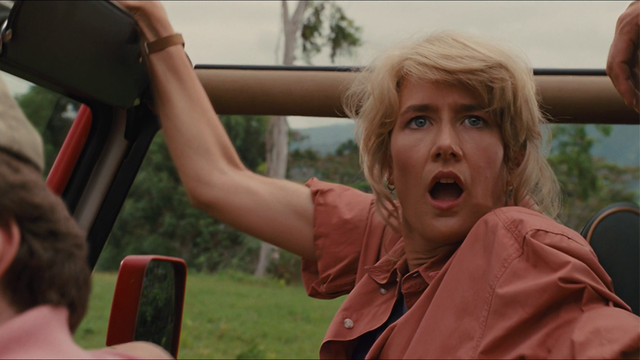 Jurassic Park offered substantial evidence that Steven Spielberg had not grown rusty in the two-plus decades of his career to that point. It is a masterwork of toeing the line between popcorn entertainment and careful character work. Dern's paleobotanist Dr. Ellie Sattler helps provide—along with Jeff Goldblum's Dr. Ian Malcolm and Sam Neill's Dr. Alan Grant—the moral center of the film, which meditates on humanity's role in scientific exploration and its limits.
Star Wars: The Last Jedi
(2017)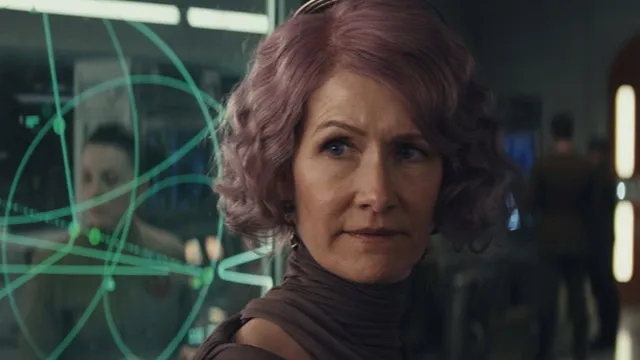 Upon release, Rian Johnson's Star Wars: The Last Jedi was divisive to say the least. It was lauded by many, while others derided the film. In any case, it does a great job subverting the expectations of devotees to the series. Not only that, the film offers some of the most gorgeous cinematography in the film to date. Dern's character, Vice Admiral Holdo, is a key member of the Resistance against the treacherous First Order.