You may or may not know the name of Steve Yedlin, but he is a talented cinematographer. His longest collaborative relationship has been with director Rian Johnson. The two have worked together on all of Johnson's films to date, most recently his blockbuster entry to the Star Wars franchise The Last Jedi. Yedlin is also credited as director of photography on Johnson's upcoming film Knives Out, which is sure to be a star-studded affair. The film touts the likes of Lakeith Stanfield, Chris Evans, Daniel Craig, Jamie Lee Curtis, Ana de Armas, Toni Collette and more. His work with Johnson alone is enough to solidify his status as a noteworthy director of photography, however, Yedlin has also worked on a handful of small productions including Girl Most Likely and Conversations with Other Women, as well as the mass-market international hit San Andreas. Here are his ten best movies to date.
Star Wars: The Last Jedi
(2017)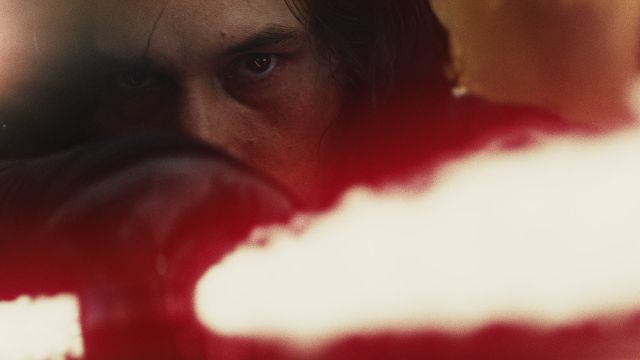 Rian Johnson's Star Wars: The Last Jedi has been divisive, to say the least. With such a high-profile production, it is impossible to please everyone. One thing that is not up for debate is the gorgeous work of Yedlin in the film. The shiny, glittering world of Canto Bight is visually engaging, but perhaps most notably are the stark, stunning reds used in Supreme Leader Snoke's palace and on the salt planet of Crait. Indeed, it is one of the most gorgeous films in the Star Wars oeuvre.
Brick
(2005)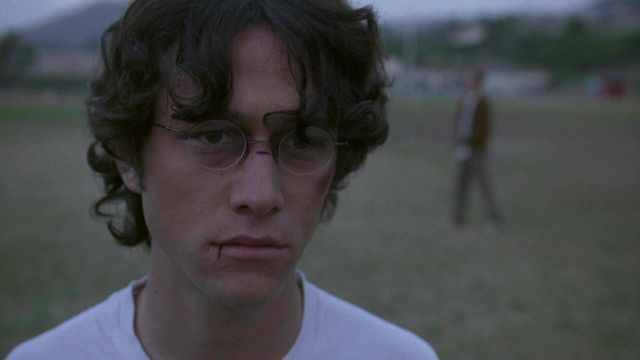 Johnson's feature-length directorial debut continues to be one of his best even now, more than a decade later. Brick is a unique neo-noir about an adolescent underworld which claims the life of Brendan (Joseph Gordon-Levitt)'s ex-girlfriend Emily (Emilie de Ravin). To find those responsible, he must find a way to infiltrate the shady organization with the help of his friend The Brain (Matt O'Leary). It is perfectly-paced and beautifully-shot by Johnson and Yedlin.
Looper
(2012)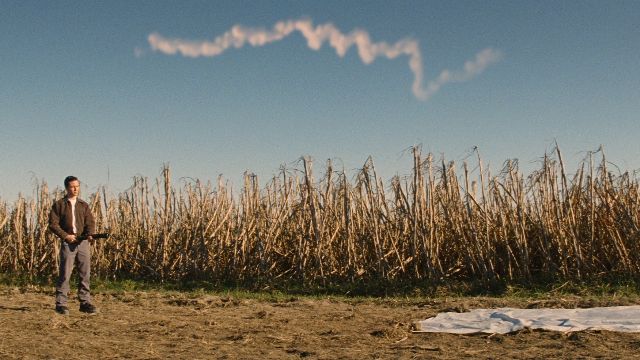 In Looper, Johnson and Yedlin's highest-profile film up to that point, Joseph Gordon-Levitt fills the central role once more as a young hitman named Joe. His older self (Bruce Willis) is sent back from the future so that young Joe may kill old Joe, thereby "closing his loop" and therefore ending his account with the man he works for. Things go awry when old Joe escapes and young Joe must find him before his boss does, or else young Joe will face the consequences. It is a bizarre but exciting and gorgeous-looking film.
The Brothers Bloom
(2008)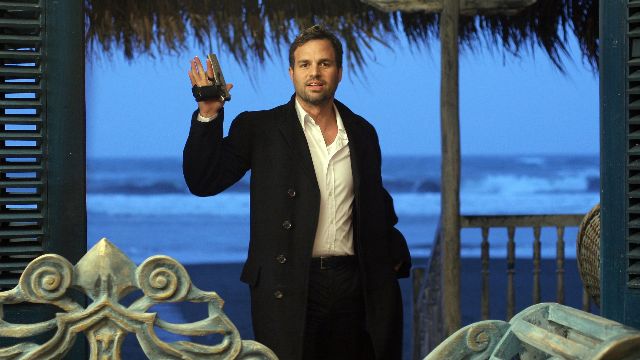 The Brothers Bloom is an entry in Johnson's body of work sometimes forgotten — it is dwarfed by his other films. For what it is worth, it is a noteworthy film in its own right. Mark Ruffalo and Adrien Brody play the eponymous fraternal con artists, Stephen and Bloom Bloom, respectively. They, along with their mostly-mute demolitions expert Bang Bang (Rinko Kikuchi) pull off elaborate heists together. After decades together, the relationship has worn thin on Bloom, the younger of the two. Stephen convinces him to pull one last job on a wealthy heiress (Rachel Weisz), but things go awry when Bloom develops feelings for her. It is undeniably fun fare for any fan of the con artist genre.
San Andreas
(2015)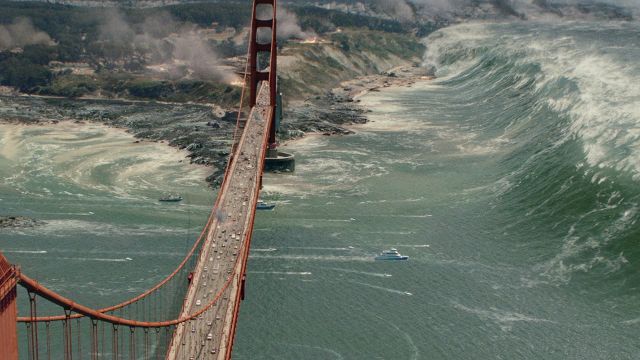 Brad Peyton's San Andreas may not have blown American critics out of the water upon release — but it is a sturdy popcorn flick with international appeal and some fine photography by Yedlin. Dwayne "The Rock" Johnson plays a Los Angeles Fire Department pilot who fights through a seismic event with his estranged wife — Carla Gugino — to get to their daughter (Alexandra Daddario). As well as being a light watch, it is a great vehicle for The Rock to show off his acting chops.
May
(2002)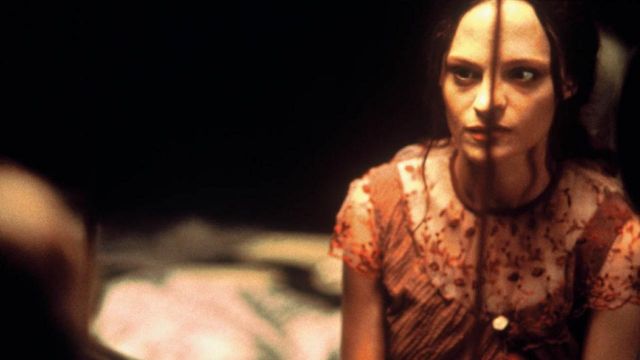 May is one of the most unsettling films in Yedlin's body of work as a director of photography. A socially-challenged young woman (Angela Bettis) has only a doll she calls a friend. She continually struggles to make friends with the people around her to varying success. It is a chilling piece — also starring Anna Faris and Jeremy Sisto—that builds tension to a startling conclusion.
Conversations with Other Women
(2005)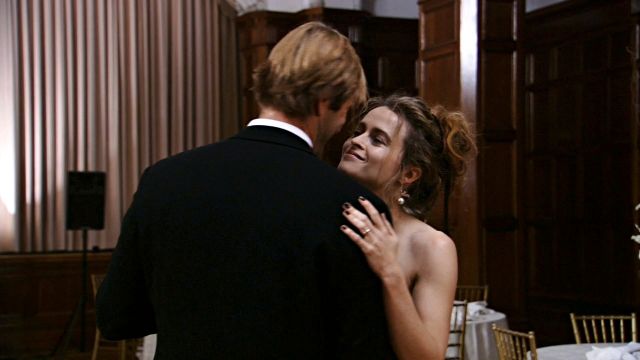 In Conversations with Other Women, two once-young lovers (Helena Bonham Carter and Aaron Eckhart, reconnect at a wedding. Their present-day meeting is intercut with an affair they had a decade and a half prior. Both struggle to reconcile their current lives with the expectations their younger selves had of their own futures. It is a small-scale meditation on the difficulties of constructing a happy life for oneself with pretty imagery by Yedlin.
Girl Most Likely
(2012)
Girl Most Likely is one of Kristen Wiig's early post-Saturday Night Live moves that has granted her some status as an indie darling. In the film, Wiig plays Imogene, an unsuccessful playwright whose faked suicide attempt lands her in the care of her estranged mother (Annette Bening). Her return to her childhood home is something of a struggle as she tries to make sense of what happened to her life. It is a funny, inward-looking film.
Carrie
(2013)
In 2013, director Kimberly Peirce saw fit to adapt once again Stephen King's adolescent supernatural horror novel Carrie. Chloe Grace-Moretz fills the role of the eponymous tragic teenager and Julianne Moore as her overbearing fundamentalist mother. Though Peirce may never hit the highs that De Palma does behind the camera, she and Yedlin create a dark visual atmosphere with this faithful adaptation.
The Other Woman
(2009)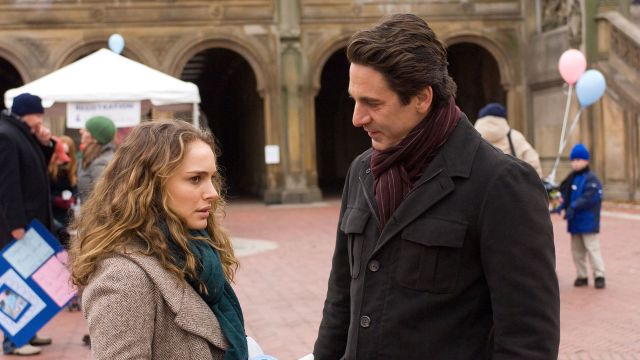 Not to be confused with the 2014 Nick Cassavetes comedy of the same name starring Cameron Diaz, Kate Upton, and Leslie Mann. The Other Woman is directed by and stars Natalie Portman and Scott Cohen as Emilia and Jack, respectively. They fall in love and get married but soon after their infant daughter dies and her tragic and sudden death sends shockwaves through their relationships. Emilia struggles to reconcile with Jack as well as Jack's son from a previous marriage and his ex-wife (Lisa Kudrow) who views Emilia as a homewrecker. It is a drawn-out dramatic affair with sturdy performances from Portman and Kudrow.
We are a participant in the Amazon Services LLC Associates Program, an affiliate advertising program designed to provide a means to earn fees by linking to Amazon.com and affiliated sites.