John Turturro has had such an impressive career. He has frequently collaborated with fantastic, generational filmmakers like Martin Scorsese and Spike Lee. He has also played a significant part in Michael Bay's blockbuster Transformer franchise. His best work, however, is probably the performances he's given in the many Coen brothers' films he has acted in. He has also had turns in films by well-known filmmakers like William Friedkin, Tony Scott and Robert Redford. Indeed, he has had quite a career, giving wildly entertaining, often extremely performances for decades. Here are his ten best films to date.
The Big Lebowski
(1998)
It is unlikely that anyone reading this presently has not seen the essential Coen brothers film The Big Lebowski. A mishap of mistaken identity between a Los Angeles area slacker (Jeff Bridges) and an aging, paraplegic millionaire results in the former looking for restitution. He and his bowling buddies (played by John Goodman and Steve Buscemi) take matters into their own hands. Turturro plays one of their bowling rivals, the flamboyant showman Jesus Quintana.
Purchase now on Amazon for $6.99.
O Brother, Where Art Thou?
(2000)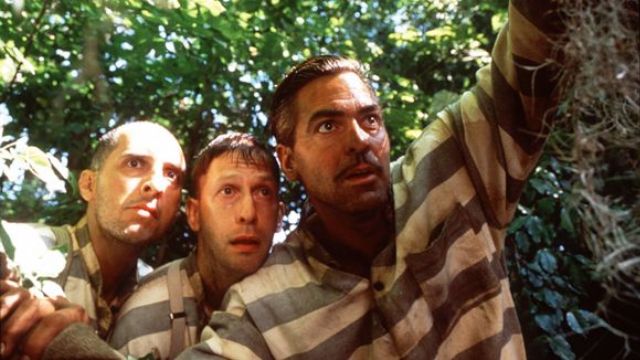 In the Coens' clever retelling of Homer's epic The Odyssey, Ulysses Everett McGill (George Clooney) convinces his cohorts Pete Hogwallop (Turturro) and Delmar O'Donnell (Tim Blake Nelson) to abandon their chain gang. The trio travel as fugitives across the Great Depression era deep south, meeting a variety of bizarre characters. It is one of the Coens' funniest, if not one of their overall best.
Purchase now on Amazon for $9.99.
Do the Right Thing
(1989)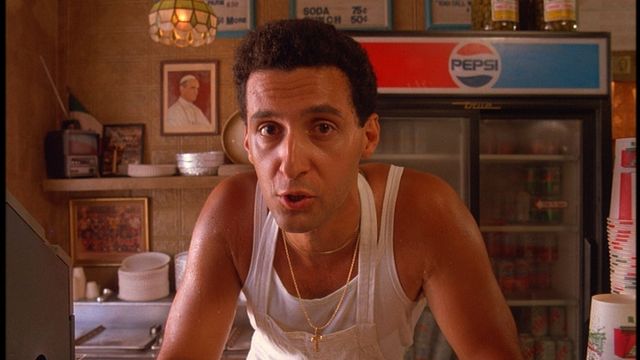 Turturro also plays a key role in director Spike Lee's most-essential work, Do the Right Thing. Set in Bedford-Stuyvesant, Brooklyn, Lee himself plays Mookie, a delivery boy who works for a local pizzeria. He often butts heads with Pino (Turturro), the racist son of the restaurant's owner. It is a groundbreaking film about race relations in the outer borough from the then-up-and-coming director.
Purchase now on Amazon for $6.99.
Barton Fink
(1991)
Turturro plays the titular Barton Fink in the early Coen Brothers hit. Barton is a famous and pompous midcentury New York City playwright who moves out to Los Angeles on the promise of becoming a screenwriter. Once he gets there, however, he struggles with significant writer's block as well as dealing with his neighbor (John Goodman). Barton's world becomes ever more bizarre as a result of these factors. It is one of the Coens' best films and often leaves its viewers thinking at the end.
Purchase now on Amazon for $4.99.
The Color of Money
(1986)
Martin Scorsese's The Color of Money is a sequel to the then-25-year-old The Hustler in which Paul Newman plays a pool shark named Fast Eddie Felson. In the sequel, the aging, wizened Felson takes a promising young billiards player named Vincent Lauria (Tom Cruise) under his wing. Turturro plays one of the other pool players. It is thoroughly enjoyable fare, albeit not frequently touted as one of Scorsese's best.
Purchase now on Amazon for $13.16.
To Live and Die in L.A.
(1985)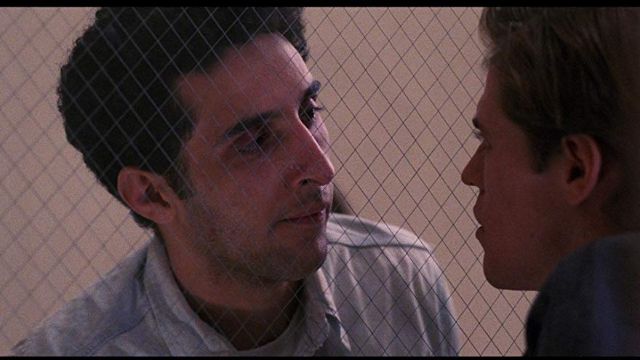 In the William Friedkin thriller To Live and Die in L.A., the director does what he does best: thrill an audience. When a secret service agent is killed, his partner Richard Chance (William L. Petersen) goes on a journey fueled by revenge. He seeks to track down the infamous counterfeiter responsible, Rick Masters (Willem Dafoe). Turturro plays Carl Cody, an irritant to Chance during his investigation. It is easily one of Friedkin's best.
Purchase now on Amazon for $24.96.
Quiz Show
(1994)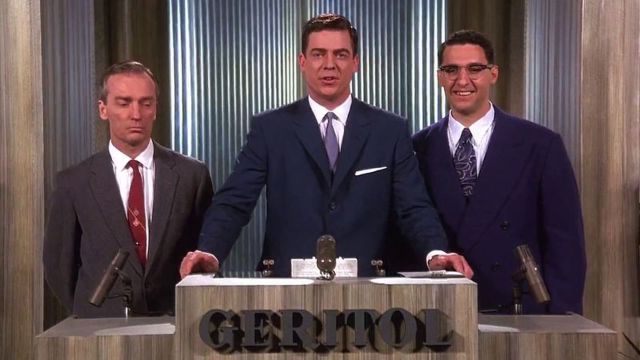 Quiz Show is directed by Robert Redford and details the 1950s scandal behind the massive game show hit Twenty-One. Turturro plays Herb Stempel, a Jewish-American Twenty-One contestant from the Bronx who is wronged by the upper management of the show. Ralph Fiennes plays Charles Van Doren, another one of the contestants wrapped up in the show's scandal. It is an interesting film dramatizing a bizarre event in American history.
Purchase now on Amazon for $25.73.
Taking of Pelham 1 2 3
(2009)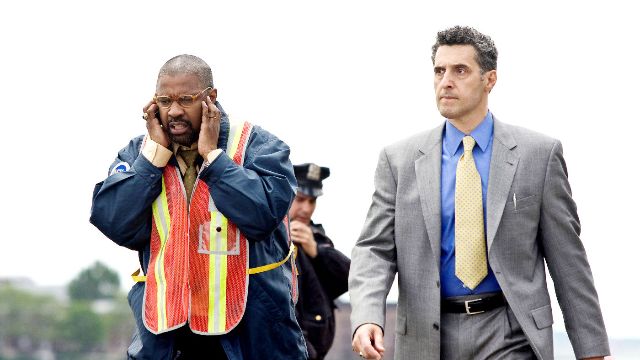 Tony Scott's tense remake of the 1974 thriller sees an unstable but highly-skilled criminal named Ryder (John Travolta) take a New York City train and its occupants hostage. To deal with the delicate situation via phone is subway dispatcher Walter Garber (Denzel Washington). Turturro plays the hostage negotiator sent by the New York Police Department to assist Walter in keeping control of the volatile affair. It is a highly-stylized product of its director and the time period in which it was made.
Purchase now on Amazon for $6.99.
Mr. Deeds
(2002)
In the film Mr. Deeds, Adam Sandler plays the titular Longfellow Deeds. His simple, modest life is shifted critically when his great-uncle dies and leaves him billions of dollars. The wellspring of immense wealth turns Deeds' life upside down and gets him into bizarre situations and also attracting some unsavory characters who want to exploit his kind nature. Turturro plays Emilio Lopez, Deeds' strange butler, whose service he also inherits. It is a sweet film with solid performances from Winona Ryder, Steve Buscemi, and J.B. Smoove as well.
Purchase now on Amazon for
Raging Bull
(1980)

The Martin Scorsese-directed, Paul Schrader-written Raging Bull gives a powerful dramatization of the life of famous boxer Jake LaMotta (played by Robert De Niro). LaMotta is portrayed as a complicated character whose struggles outside of the ring outnumber those within it. Raging Bull is one of Scorsese's absolute best films. As Turturro devotees already know, he plays a small uncredited role in it.
Purchase now on Amazon for $4.99.
We are a participant in the Amazon Services LLC Associates Program, an affiliate advertising program designed to provide a means to earn fees by linking to Amazon.com and affiliated sites.