Patrick Swayze's destiny was set the moment he was born to Patsy Swayze, a choreographer and dance instructor. His 1987 film Dirty Dancing would define his career and his legacy as a whole more than he probably knew at the time. It solidified his role as a heartthrob. Even in a time where the heartthrob market was booming, Swayze was able to stand out. He had a stunning amount of culturally significant roles during his time on earth — especially during the peak of his career from the 1980s to the early 1990s. However, he continued to make enjoyable films for a decent amount of his life. Here are the ten most memorable and laudable films of his career.
Point Break
(1991)
For as sadly rare as a female director is today, it was likely even less common two and a half decades ago. Kathryn Bigelow may be a big deal now — with films such as The Hurt Locker and Zero Dark Thirty — but she was almost entirely unknown prior to her film Point Break. In the film, Swayze plays Bodhi, a handsome and likable surfer-slash-thief. FBI Agent Johnny Utah (Keanu Reeves) infiltrates his gang to capture him, but the relationship becomes increasingly complicated. It is a defining film of Reeves as well as Swayze.
The Outsiders
(1983)
The Outsiders was the first of two Francis Ford Coppola adaptations of S.E. Hinton novels, followed the next year by Rumble Fish. The former stars a wide cast of stars, including Swayze, Rob Lowe, and C. Thomas Howell as the Curtis brothers: Darry, Sodapop and Ponyboy, respectively. They are members of a gang of low-income teens and young adults called "greasers" in 1960s Oklahoma. The film also includes stars like Matt Dillon, Tom Cruise, Emilio Estevez and the Karate Kid himself, Ralph Macchio. It is an underrated entry in Coppola's body of work.
Dirty Dancing
(1987)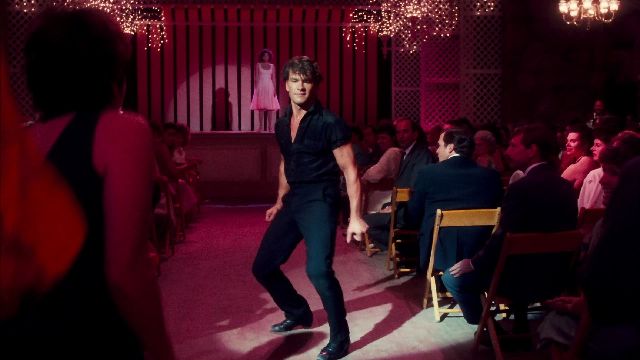 Dirty Dancing may not have been Swayze's breakout role, but it has certainly defined his career. He and co-star Jennifer Grey previously performed together in Red Dawn years prior. In Dirty Dancing, they play Johnny Castle and Frances "Baby" Houseman. During Baby's summer at the resort at which Johnny works as a dance instructor, the two are drawn to one another and begin dancing together, which she does against her parents' wishes. The film was a gigantic smash, making more than $200 million on a budget of about $6 million.
Road House
(1989)
Long before Road House became a recurring joke on the animated sitcom Family Guy, it was simply an undeniably entertaining Swayze vehicle. He plays James Dalton, a bouncer who lives in New York City. He moves to southwest Missouri to clean up a rowdy bar called the Double Deuce. While not particularly well-liked by critics, Road House is a fun, campy film co-starring Sam Elliott.
Ghost
(1990)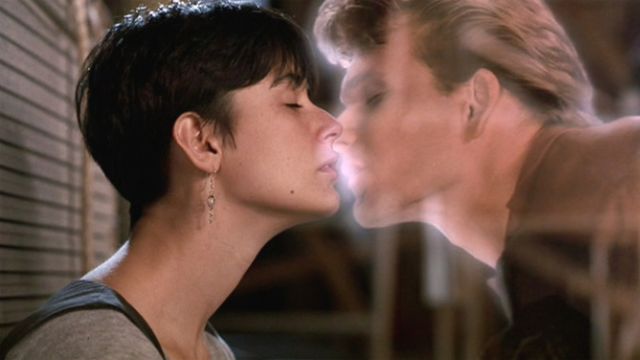 Ghost is another film in Swayze's oeuvre which continues to be acknowledged in contemporary popular culture. His character Sam Wheat is brutally murdered. He subsequently learns to reach from beyond the grave — with the help of a psychic played by Whoopi Goldberg — to save his live-in girlfriend (Demi Moore) from a similar fate. It is a film in which Swayze figuratively and literally shines.
Donnie Darko
(2001)
In the cult hit Donnie Darko, Jake Gyllenhaal plays the eponymous troubled teenager. He experiences hallucinations of a strange rabbit-like creature which a psychologist credits as a symptom of paranoid schizophrenia. Swayze plays a motivational speaker named Jim Cunningham against whom Donnie is encouraged by the rabbit to rebel. The film — especially the director's cut — is very popular with critics.
To Wong Foo, Thanks for Everything! Julie Newmar
(1995)
In To Wong Foo, Thanks for Everything! Julie Newmar, Swayze and Wesley Snipes play two talented drag queens. They are headed on a road trip from New York City to Hollywood, California for a national drag queen contest. Along the way, they meet a fledgling young drag queen played by John Leguizamo. The film is fun, funny and sweet. For his performance in the film, Swayze was nominated for a Golden Globe.
Red Dawn
(1984)
The film Red Dawn imagines an alternate 1980s where, rather than crumbling, the Soviet Union is strong enough to invade the United States, along with its allies Cuba and Nicaragua. A group of young American high schoolers works to protect their hometown from the incoming army. Among the star-studded cast, along with Swayze, are Jennifer Grey, Charlie Sheen, Lea Thompson, C. Thomas Howell and the beloved late Harry Dean Stanton.
11:14
(2003)
11:14 is a funny series of vignettes in which misfortune befalls a number of characters. They are all interconnected—it would not be too off-base to compare it to a comedic Final Destination. It's a sort of rube goldberg comedy. It is nonchronological and the viewer does not have the full picture of events until the end of the film. As well as Swayze, the film also stars Jason Segel, Colin Hanks, Hilary Swank, and Rachael Leigh Cook.
Keeping Mum
(2003)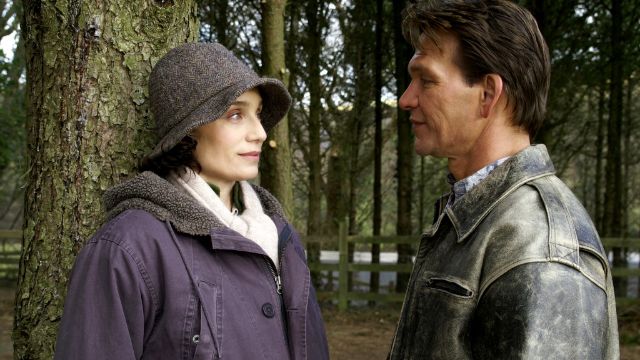 Keeping Mum is an often-forgotten entry in Swayze's body of work. An oblivious pastor (played by the always-funny Rowan Atkinson). His life around him is in dire need of attention — his wife is cheating on him and his children are growing apart from him — but he remains blissfully unaware as he continues on his holy duties. Swayze plays Lance, the golf instructor with whom the pastor's wife is cheating. It is a very sturdy black comedy, the cast of which also includes Maggie Smith and Kristin Scott Thomas.
We are a participant in the Amazon Services LLC Associates Program, an affiliate advertising program designed to provide a means to earn fees by linking to Amazon.com and affiliated sites.