Ang Lee is a fascinating filmmaker. Because he was born and raised in Taiwan, he as always attacked film from a different angle than many others in the American film industry. His films often have deep emotional resonance, even while also frequently working with groundbreaking special effects. He's taken home an Academy Award thrice. For both Brokeback Mountain and Life of Pi, Lee won the Oscar for "Best Director." For Crouching Tiger, Hidden Dragon, he won the Oscar for "Best Foreign Language Film." Indeed, he is a well-established talent who has not shied from risky — but always interesting — projects. As well, fans of his have much to look forward to with two forthcoming projects. His film Gemini Man, starring Will Smith and Mary Elizabeth Winstead will hit theaters in 2019, while is upcoming film about the Muhammad Ali/Joe Frazier fight Thrilla in Manilla comes in 2020.
Crouching Tiger, Hidden Dragon (2000)
Lee's Crouching Tiger, Hidden Dragon is to this day the most successful foreign language film in U.S. box office history by a wide margin. Its performance in the American box office more than doubles that of the runner-up film Life is Beautiful. The film takes place in 18th century China, during the Qing dynasty. Two skilled fighters (Chow Yun-fat and Michelle Yeoh) pursue a stolen, beloved sword and find a potential pupil along the way. It is a critical entry into the long and great tradition of the kung-fu genre.
Purchase now on Amazon for $12.99.
Brokeback Mountain (2005)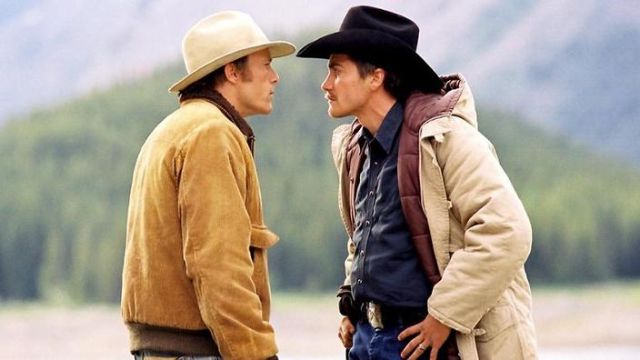 Brokeback Mountain was a somewhat different kind of groundbreaking film for Lee. The year is 1963 and two hired farm hands (Jake Gyllenhaal and the late Heath Ledger) embark upon a taboo affair which alters both their lives. At the time, deep portrayals of LGBTQ characters were far rarer than today — especially in the mass market. The film received a significant amount of attention for both that reason as well as Lee's careful hand behind the camera. Though he won the Academy Award for "Best Director," the film lost out in the "Best Picture" category to the now-notorious Paul Haggis film Crash.
Purchase now on Amazon for $8.99.
Sense and Sensibility (1995)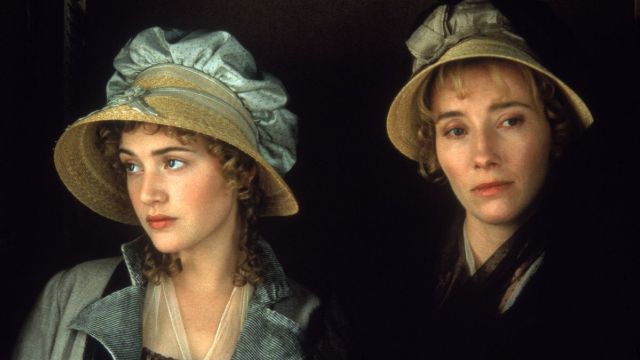 In Lee's adaptation of the classic Jane Austen novel, star Emma Thompson also penned the screenplay. Her character, Elinor Dashwood and her sister Marianne (Kate Winslet) are forced out of their inheritance when their father passes away. As a result, they each must find suitors (Hugh Grant and Alan Rickman). It is one of the best — if not the outright best — adaptation of an Austen work, second only to perhaps Clueless.
Life of Pi (2012)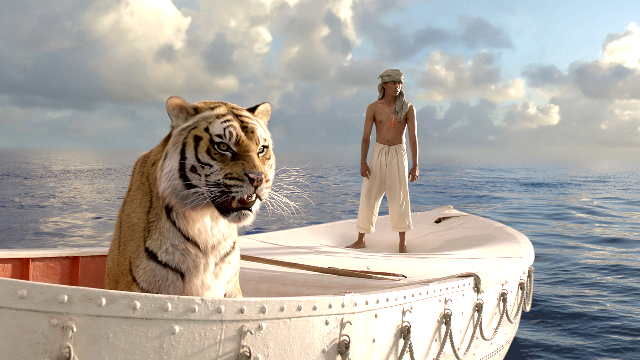 By the time of the release of Life of Pi, Lee was well established as a director who could elevate groundbreaking special effects to be accepted as high art. Based on the novel of the same name, a shipwreck leaves behind only one human survivor — the eponymous Pi (played mainly by Suraj Sharma, among others). Along with him, so too survive a number of animals who belonged to his zoo-owner father who he intended to sell once the ocean liner reached Canada. Morally opposed to killing, Pi must learn to coexist with the wild beasts. For his effort, Lee won an Academy Award for "Best Director," and rightfully so.
Lust, Caution (2007)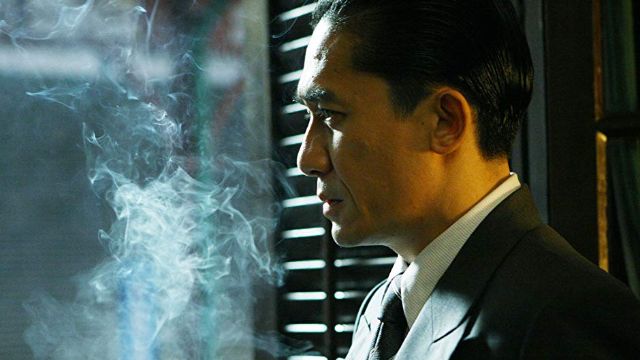 With Lust, Caution, Lee tells a story of World War II-era espionage and intrigue. A Chinese secret operative (Tang Wei) is assigned to seduce and assassinate an official who works with the Japanese government who controlled Shanghai at the time. Complications with this task arise when she begins developing feelings for the aforementioned official — played by the always-wonderful Tony Leung. It is a slow, beautiful film.
The Wedding Banquet (1993)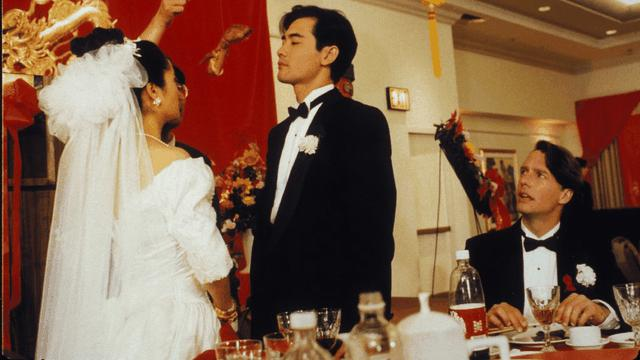 The Wedding Banquet is a romantic comedy set in the United States but co-produced by Taiwan. In the film, a gay Taiwanese immigrant living in Manhattan marries an artist from mainland China so that he may please his parents and she may receive a green card to stay in the country. To cement the cover, his blond-haired, blue-eyed boyfriend pretends as their landlord. Antics ensue as his parents come from Taiwan, insisting to throw them an extravagant wedding banquet. It is an underrated entry in Lee's body of work.
Hulk (2003)
Lee's iteration of the eponymous comic book character was the last one prior to the launch of the unprecedented Marvel Cinematic Universe. Eric Bana plays the unfortunate Bruce Banner with Nick Nolte as his mysterious father, Jennifer Connelly as Bruce's love interest, Betty Ross, and Sam Elliot as her father General "Thunderbolt" Ross. A decade and a half since, the special effects now look somewhat embarrassing, but the emotions found within Lee's more grounded take on the titular superhero remain resonant.
The Ice Storm
(1997)
The Ice Storm is one of the more sprawling films in Lee's body of work. It is deeply emotional, like most of his films, yet carries a larger cast of characters than his usual fare. Two families in 1970s upper-class Connecticut turn to various vices to help them accept the continuous march of time. It stars the likes of Kevin Kline, Joan Allen, Sigourney Weaver, Elijah Wood, Christina Ricci, Tobey Maguire, Katie Holmes, David Krumholtz, and others. It performed poorly at the box office but received positive recognition from critics.
Eat Drink Man Woman (1994)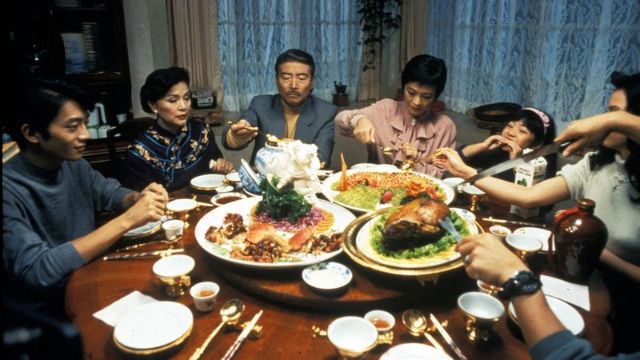 Eat Drink Man Woman tells the story of a Taiwanese chef and widower. He struggles to accept the world of his three daughters as their lives look increasingly different from his own. Each week he prepares a grand meal for them to eat — and each week the daughters bring him surprising news. It is a funny, sweet film about the parent-child relationship and perhaps deserves more recognition in discussions of Lee's best films.
Billy Lynn's Long Halftime Walk (2016)
Billy Lynn's Long Halftime Walk was yet another film in which Lee pushed the boundaries of film at the technical level. The movie — which tells the story of a young American soldier whose heroism is lauded at a stadium full of football fans on Thanksgiving — was shot at 120 frames per second. This is well above the standard frame rate of 24 frames per second. Many praised the film — and Lee — though many also acknowledged that for all its technological brilliance, it was harsh on the human eye.
We are a participant in the Amazon Services LLC Associates Program, an affiliate advertising program designed to provide a means to earn fees by linking to Amazon.com and affiliated sites.