It is hard to deny that Rebecca Ferguson has been blowing up lately. Starting with the television mini-series The White Queen in 2013, she has been getting an increasing amount of roles to audiences of increasing size. She had a breakthrough performance in 2015 with her role as the enigmatic Ilsa Faust in Mission: Impossible — Rogue Nation, which she reprised in 2018 with Mission: Impossible — Fallout. She had a small role in the action film Hercules and the biopic Florence Foster Jenkins, both in 2016. She has had sizeable roles in The Girl on the Train, Life, The Snowman, and The Greatest Showman.
Her rising star is totally earned — she gives strong performances in everything she does. She has proven herself capable of filling a wide variety of roles, from drama to period piece to action blockbuster to science fiction-horror. With upcoming roles in the latest Men in Black film and the adaptation of Stephen King's Doctor Sleep, as well as a rumored role as Lady Jessica in Denis Villeneuve's adaptation of Frank Herbert's science fiction novel Dune — fans of Ferguson have much to look forward to. Here are her best roles so far.
Mission: Impossible — Fallout (2018)
Mission: Impossible — Fallout is the latest and greatest of the Mission: Impossible franchise. When a mission involving nuclear warheads goes awry, Ethan Hunt (Tom Cruise) and his Impossible Mission Force team must improvise to save the world. Their paths cross once again with the enigmatic Ilsa Faust (Ferguson), another highly skilled special agent. It is an intensely exciting, beautiful film.
Purchase now on Amazon for $26.96.
Mission: Impossible — Rogue Nation (2015)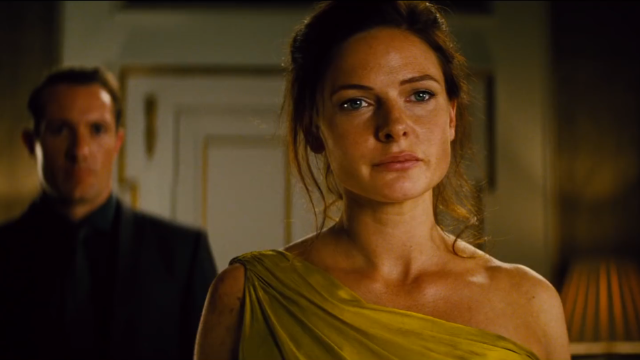 Ferguson — as well as writer/director Christopher McQuarrie — made her Mission: Impossible debut with Mission: Impossible — Rogue Nation. The Impossible Mission Force is shut down and Ethan Hunt is forced to go into hiding so that he may track down the shadowy organization of former special agents known as The Syndicate. Ferguson's mysterious character Ilsa is a welcome addition to the franchise, forcing audiences to constantly question to whom is she truly loyal. It, too, is one of the best of the franchise — perhaps the best since Brian De Palma's original film.
Purchase now on Amazon for $9.99.
Florence Foster Jenkins (2016)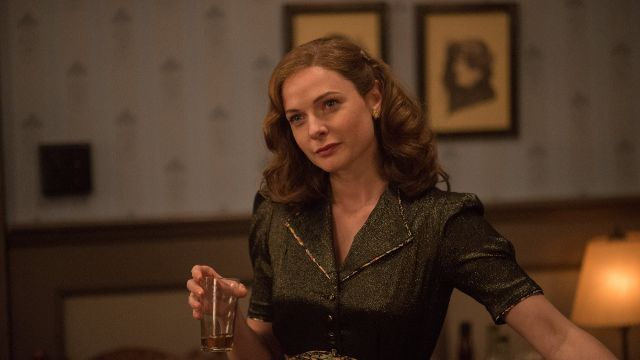 In the biopic about the eponymous Florence Foster Jenkins, the New York Heiress who desired to be an opera singer. Meryl Streep plays Jenkins, while Hugh Grant plays her husband St. Clair Bayfield and Ferguson plays Bayfield's mistress Kathleen Weatherley. It is a tragic tale but ultimately heartwarming film.
Purchase now on Amazon for $8.97.
The White Queen (2013)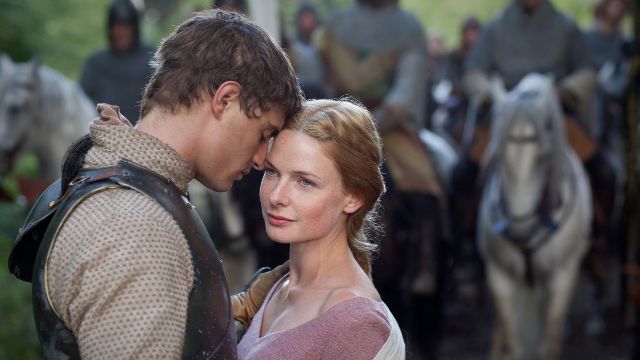 The television mini-series The White Queen brings back to life the story of the 15th century Queen Elizabeth. Ferguson plays the eponymous monarch during the War of the Roses. She and two other women Margaret Beaufort and Anne Neville all seek to grab power for themselves in this award-nominated series.
Purchase now on Amazon for $30.00.
Life (2017)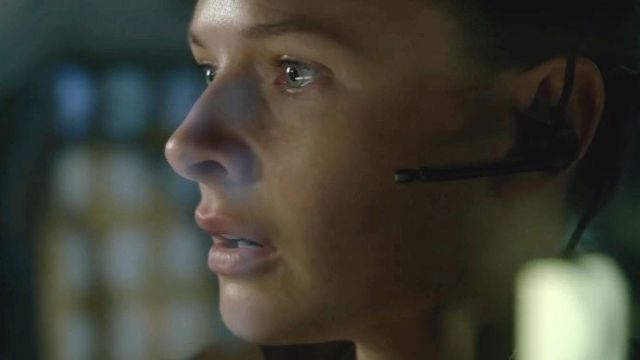 Life is a science fiction horror film in which a quickly-mutating organism found on Mars wreaks havoc on the crew of scientists on the International Space Station. Among the actors playing the roles of the scientists are Ferguson, Ryan Reynolds, and Jake Gyllenhaal. Though the setup is a bit trite, the performances are sturdy, as well as the production design.
Purchase now on Amazon for $7.99.
We are a participant in the Amazon Services LLC Associates Program, an affiliate advertising program designed to provide a means to earn fees by linking to Amazon.com and affiliated sites.