For a time, Elizabeth Olsen's most notable credit was "Mary-Kate and Ashley Olsen's younger sister." She even played a small role in one of their many films, How the West Was Fun. Those days are long past. In the years since—Olsen has blown up, and rightfully so. She's a talented actress who can fill a pretty wide variety of roles. With blockbusters like Godzilla and the latest Marvel movies (Avengers: Age of Ultron, Captain America: Civil War and Avengers: Infinity War, as well as the upcoming Avengers 4 and an announced television show starring her character) in which she plays Wanda Maximoff — also known as Scarlet Witch — she has undeniable mass-market appeal.
She also has comedic depth, which is evidenced in Ingrid Goes West. She also has the ability to tackle darker subject matter broached in films like Wind River and Martha Marcy May Marlene. Olsen star will hopefully and probably continue to rise, but for now, here are the five best films in her body of work so far.
Wind River
(2017)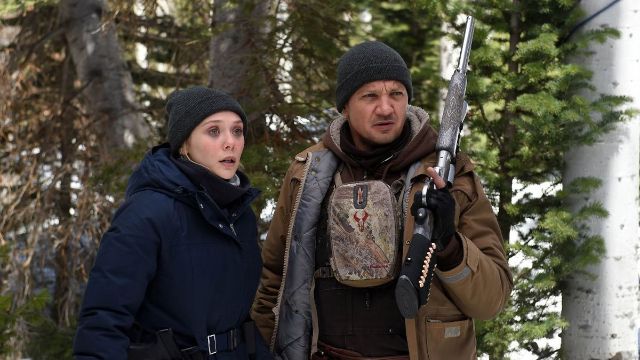 Wind River was written and directed by Taylor Sheridan — otherwise known best for penning the screenplays to Sicario and Hell or High Water. In the film, an FBI agent (Olsen) teams up with an agent of the U.S. Fish and Wildlife Department to try to solve the murder of a young woman on a Native American reservation. In typical Sheridan fashion, it is a great but heavy neo-western movie.
Purchase now on Amazon for $9.99.
Martha Marcy May Marlene
(2011)
In Martha Marcy May Marlene, Olsen plays the titular Martha — a woman who has escaped a cult after being there for a number of years. As she readjusts to life in the outside world, memories of the cult continue to haunt her. Olsen gives a strong performance in the film, writer/director Sean Durkin's feature-length directorial debut.
Purchase now on Amazon for $7.33.
Godzilla
(2014)
Better known now for his work behind the camera on Rogue One: A Star Wars Story, director Gareth Edwards first took a crack at rebooting the Godzilla franchise. He did so to sizeable acclaim. All that and a 529 million dollar box office, it's safe to say he successfully dragged the grand old beast into the 21st century. Olsen plays a nurse and wife to a soldier (Aaron Taylor-Johnson) who is thrust into the eye of the Godzilla affair.
Purchase now on Amazon for $14.99.
Ingrid Goes West
(2017)
In the satire Ingrid Goes West, Olsen plays a social media influencer Taylor Sloan. A mentally unstable follower of Taylor's (Aubrey Plaza) travels across the country to work her way into her inner circle and antics ensue as she will stop at nothing to be her friend. It is a sturdy dark comedy.
Purchase now on Amazon for $9.99.
Oldboy
(2013)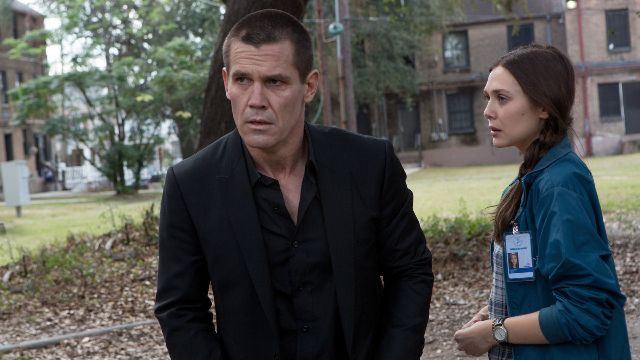 In Spike Lee's remake of the Park Chan-wook hit Oldboy, a man (Josh Brolin) is imprisoned for 20 years without reason. Upon release, he desires to know the reason behind his incarceration. Along his journey toward answers and revenge, he encounters a nurse (Elizabeth Olsen) who offer her help. The film performed extremely poorly at the box office — but is a solid film in its own right.
Purchase now on Amazon for $12.99.
We are a participant in the Amazon Services LLC Associates Program, an affiliate advertising program designed to provide a means to earn fees by linking to Amazon.com and affiliated sites.