During today's D23 Disney & Marvel Games showcase, new DLC was announced for the hugely successful Lego Star Wars: The Skywalker Saga.
RELATED: Everything Announced at the Disney and Marvel Games Showcase 2022
Characters from a variety of Disney+ series, like Andor and Obi-Wan Kenobi, will be coming to Lego Star Wars: The Skywalker Saga. Third Sister Reva, Cassian Andor, and Captain Rex were shown to be included, though characters from The LEGO Star Wars: Summer Vacation TV Special, Star Wars: The Book of Boba Fett, Star Wars: Rebels, and Star Wars: The Clone Wars were also confirmed to be included as part of Character Collection 2.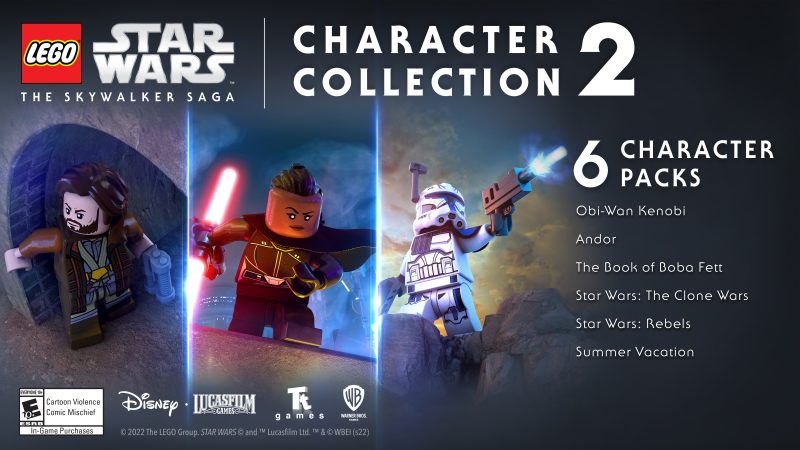 The new DLC will also be available as part of the newly-announced Galactic Edition of the game, which is set to release on November 1 for $79.99 on consoles and $69.99 on PC. For those who already have the game and DLC, Character Collection 2 will be available for $14.99. For those with just the base game, a Character Collection 1 and 2 bundle will be available for $24.99.
RELATED: Lego Star Wars: The Skywalker Saga's Open World Is Worth Thoroughly Exploring
Lego Star Wars: The Skywalker Saga has been a huge success for TT Games and Disney, as over six million people have played the game since its launch in April. This is the second Character Collection to come to the game, with the previous pack including characters from The Mandalorian, Rogue One, The Bad Batch, and more.