Saints Row has retreated back into its purple-soaked headquarters since its lengthy delay back in November 2021. Deep Silver Volition has broken that silence with a lengthy presentation on customization, detailing the many and absurd ways players can change the look of their protagonist, weapons, vehicles, and headquarters.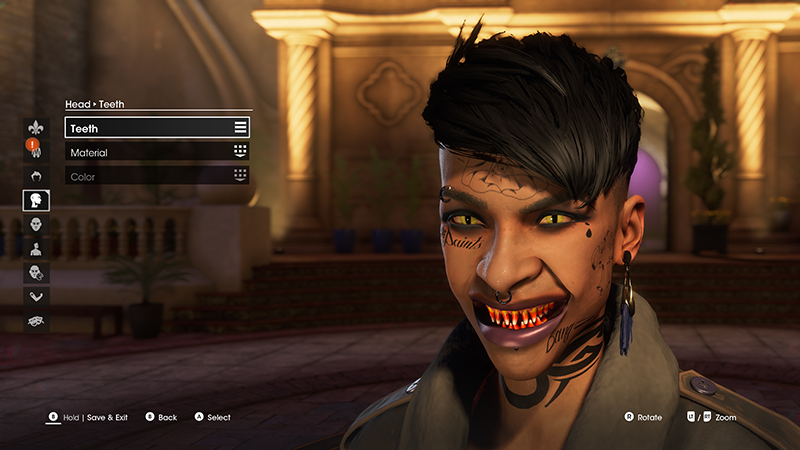 The Boss, the player character, has a ton of different options that users can use to make one unique figure. The typical array of options are there — from hair color to genital size — and there are eight presets and eight different voices to choose from, but this reboot has many, many more. Players can customize their face asymmetrically for weird looks or proportions, unlock an array of unique skin colors that make them look like a star map or kaleidoscope, dye their eyebrows, put on prosthetics limbs, have different tan lines, and more. There are even a few nudity options where players can blur the nudity or wear pasties. Nothing about the character creator is gender specific, so players can truly create almost anything they please with no limitations.
RELATED: New Saints Row Game Officially Revealed Via Explosive Gamescom Trailer
However, it sounds like players will be able to create their own character using these tools before the game launches on August 23 on PlayStation 4, PlayStation 5, Xbox One, Xbox Series X|S, and PC. Franchise Creative Director Brian Traficante spoke about how players can create their own Boss before the game comes out. No more details were given, although those who want to know more were told to pay attention to the game's social channels. This will likely be somewhat along the lines of Saints Row IV: Inauguration Station, a standalone app that let users make their avatar that could be imported into the full game that was set to release one week later.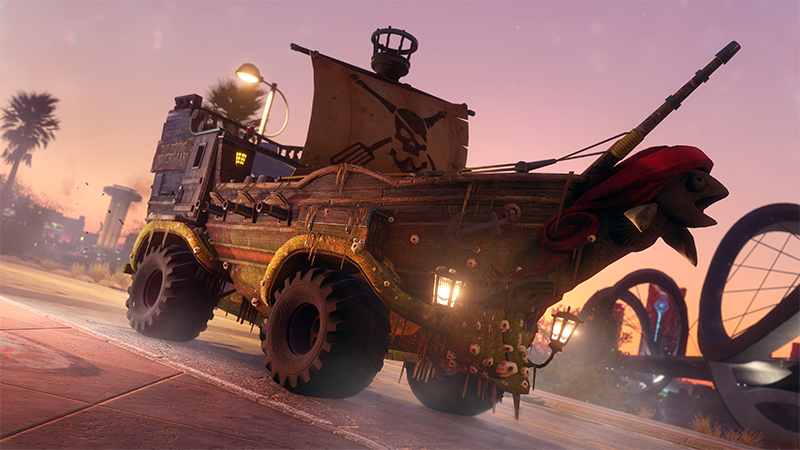 Vehicles will also be heavily customizable. There are over 80 vehicles in the game that range from helicopters, boats, VTOLs, hoverboards, dirt bikes, and more, and all and also have the standard set of upgrades like durability, speed, and performance along with more detailed upgrades, too. Players can go into the details and choose different types of spoilers, hood ornaments, fenders, hoods, roofs, side panels, paint type, paint color, hubcaps, axel height, and more, which includes the noises associated with the horn, engine, and transmission. In addition to having nitrous, an off-roading kit, and a towing cable, each vehicle has a signature ability. Volition showed off a few, including the ejector seat that is built for those who like to soar in the wingsuit and the crab steering that makes switching lanes and hitting tight corners much easier.
MORE: The Lonely, Tiring, & Intriguing Process of Voicing Selene in Returnal
Weapon customization is also as extensive and granular. Users can go into every weapon and change the color or decal on specific parts of every gun, meaning the barrel can look differently than the magazine. Many of them seem to have alternate skins, too. For example, players can make their rocket launcher look like the one El Mariachi had in Desperado or turn their pistols into foam finger guns.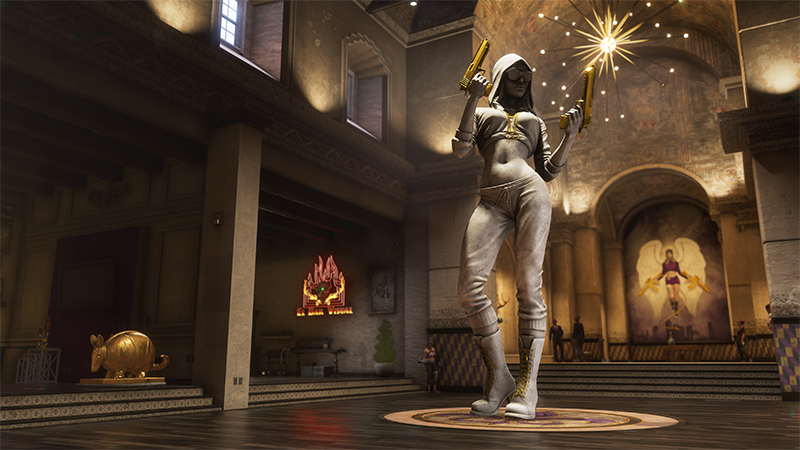 The Saints HQ is one of the last things that can be customized. Collectible statues can be placed around the base and the crew of NPCs can be outfitted in a number of different gear. The vehicles they use can also be customized at the base, as well.