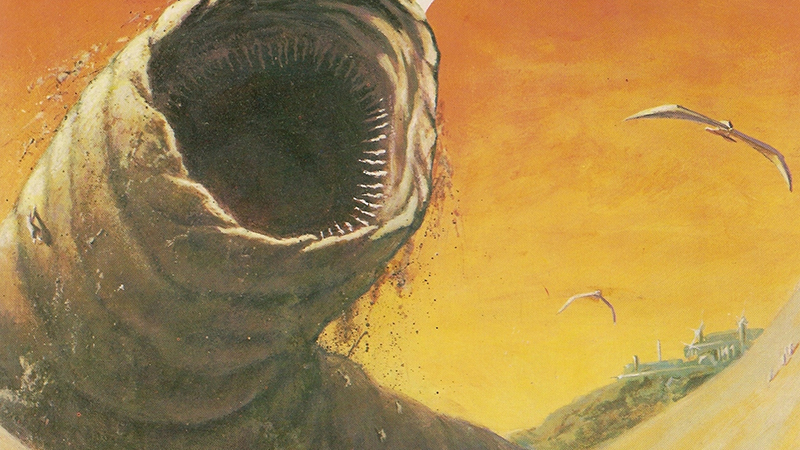 News Web is reporting that Funcom N.V. has entered into an exclusive partnership with Legendary Studios for games in the Dune universe.
Funcom will develop games based on the works of Frank Herbert's Dune, one of the world's best-known science fiction universes with multiple adaptations into movies, games, and other media.
The partnership is a six-year pact to release at least three titles on the PC/Console platforms, with one of the games planned to be an open world multiplayer that will enter into pre-production in Funcom's Oslo studio this year.
RELATED: Javier Bardem Can't Wait to Star in Denis Villeneuve's Dune Adaptation
A Dune feature adaptation is currently in the works from director Denis Villeneuve featuring an all-star cast, including Timothée Chalamet (Call Me by Your Name), Oscar Isaac (Star Wars: Episode IX), Zendaya (Spider-Man: Far From Home), Oscar winner Javier Bardem (No Country for Old Men), Stellan Skarsgård (Thor), Rebecca Ferguson (Mission: Impossible – Fallout), Charlotte Rampling (45 Years), Josh Brolin (Sicario), David Dastmalchian (Ant-Man and the Wasp) and Dave Bautista (Avengers: Infinity War).
Set in the distant future, Dune follows Paul Atreides, whose family assumes control of the desert planet Arrakis. As the only producer of a highly valuable resource, jurisdiction over Arrakis is contested among competing noble families. After Atreides is betrayed, he leads a rebellion to restore his family's reign.
If Dune proves to have better luck at the box office than Lynch's film, then there's plenty of material for sequels. Herbert wrote five additional Dune novels before his death in 1986. Herbert's son, Brian Herbert and novelist Kevin J. Anderson collaborated on a number of Dune books as well. Brian Herbert and Anderson are both involved with the Dune remake, as an executive producer and creative consultant, respectively.
Dune will debut in theaters on November 20, 2020.