The One Piece Episode 1028 release date is upon us.
The latest installment saw the Worst Generation continue battling the Emperors. Zoro had to unleash Enma's devastating power and use the Nine Sword Style to save Luffy from Emperor Kaidou's assault. While the swordsman left a permanent scar on the Emperor in his half-dragon form, the effort was too much to handle for Zoro. His sacrifice wasn't in vain, as it allowed Luffy to recover his energy and join the battle.
When to Watch One Piece Episode 1028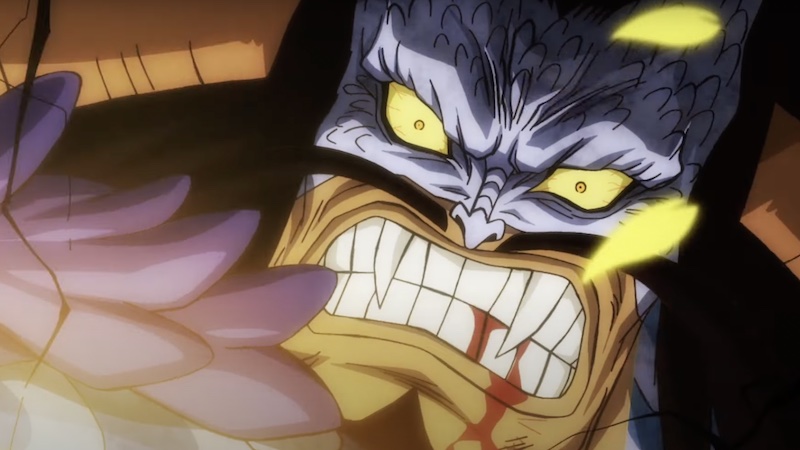 One Piece Episode 1028 will hit Crunchyroll at 10 p.m. ET/7 p.m. PT on Saturday, Aug. 6. Directed by Yasunori Koyama and written by Shōji Yonemura, the next installment is called "Surpass the Emperor of the Sea! Luffy Strikes Back with an Iron Fist!" Judging from the promo, One Piece Episode 1028 will see the showdown between Luffy and Kaidou. Haoshoku Haki will play a pivotal role in the final battle as it had in Episode 1027. Interestingly, Kaidou hinted that also Zoro might have Haoshoku Haki after the swordsman scarred the Governor-General of the Beasts Pirates. When he heard that, Zoro looked very surprised and disagreed with Kaidou.
You can check the One Piece Episode 1028 promo below.
RELATED: One Piece Film Red Trailer Highlights Shanks' Daughter Uta
For those who might have missed the train on One Piece, the anime is available on Crunchyroll and Hulu for streaming. The original Japanese cast includes Mayumi Tanaka as Monkey D. Luffy, Kazuya Nakai as Roronoa Zoro, Akemi Okamura as Nami, Kappei Yamaguchi as Usopp, Hiroaki Hirata as Sanji, Ikue Otani as Tony Tony Chopper, Yuriko Yamaguchi as Nico Robin, Kazuki Yao as Franky, as well as Cho as Brook, and Daisuke Gori & Katsuhisa Hoki as Jimbei.
The English voice cast includes Colleen Clinkenbeard, Christopher R. Sabat, Luci Christian, Sonny Strait, Eric Vale, Brina Palencia, Stephanie Young, Patrick Seitz, Ian Sinclair, and Daniel Baugh.