Adult Swim's Toonami has finally announced the release date for the upcoming U.S. debut of the long-running anime series Lupin the 3rd Part 6, after nearly two weeks since the anime concluded its original broadcast in Japan. Lupin the 3rd Part 6 is scheduled to air on April 16 at 1:30 a.m. ET.
RELATED: Summer Ghost Trailer: GKIDS Acquires North American Rights to Short Film
The upcoming anime series is the latest installment of the iconic Lupin the 3rd series and is the follow-up to 2018's Part 5 release. It is also the seventh TV adaptation of Monkey Punch's manga series of the same name.
"Gentleman thief Lupin III is back and ready for his next caper— unless legendary sleuth, Sherlock Holmes, has anything to say about it," reads the synopsis. "After a terrible crime comes to light in London, none other than Lupin tops the suspects list. With Holmes fast closing in, Lupin must prove his innocence and bring a shadowy organization called The Raven to heel if he wants to live to steal another day."
Check out the updated Toonami schedule below: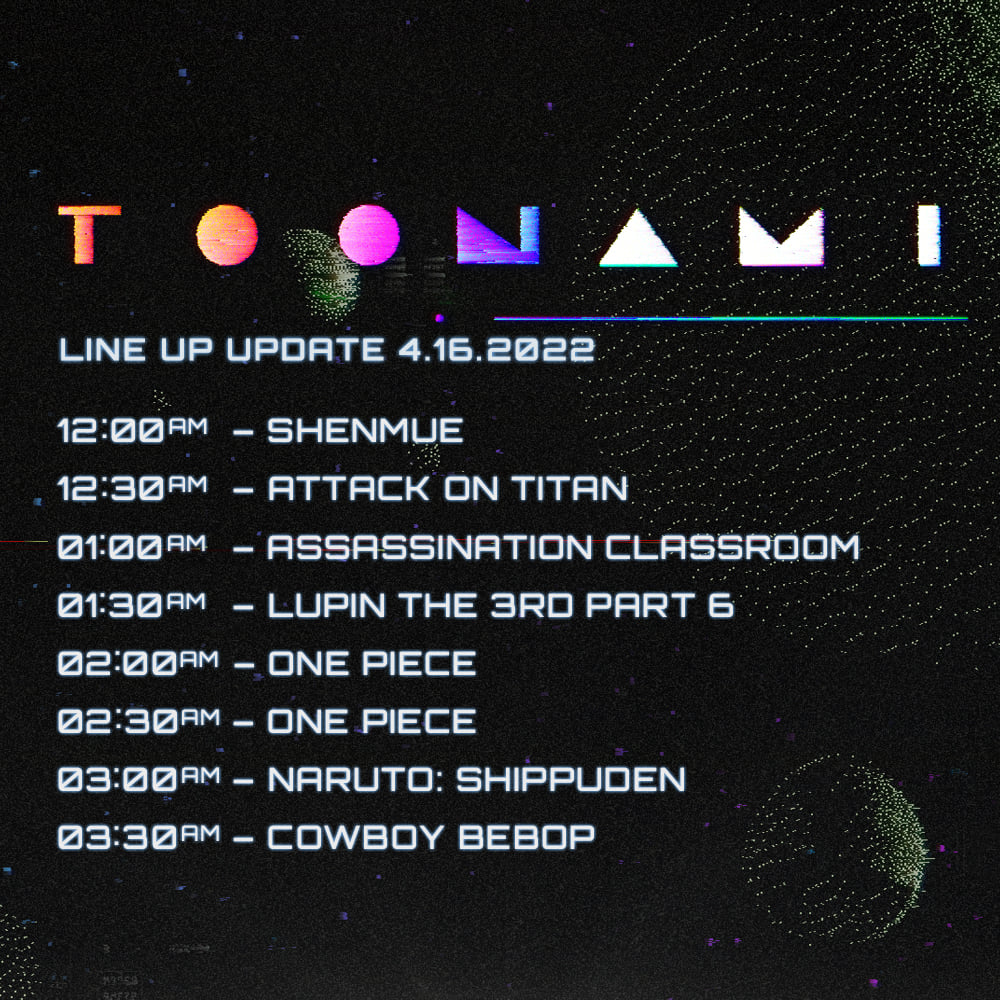 RELATED: Attack on Titan Final Season Part 3 Trailer Announces Anime Conclusion
Lupin the 3rd Part 6 hails from TMS Entertainment and Sentai Filmworks. It is headed by director Eiji Suganuma and head writer  Takahiro Ōkura, with music from long-time Lupin III composer Yuji Ono.