The world of anime can be hard to follow for fans, let alone outsiders. Shopping for an anime fan can be difficult during the holiday season, but thankfully there is plenty of stellar anime available on 4K and Blu-ray, plus some great merchandise that is perfect for this holiday season. Check out some of our favorite picks in our holiday anime gift guide.
4K and Blu-rays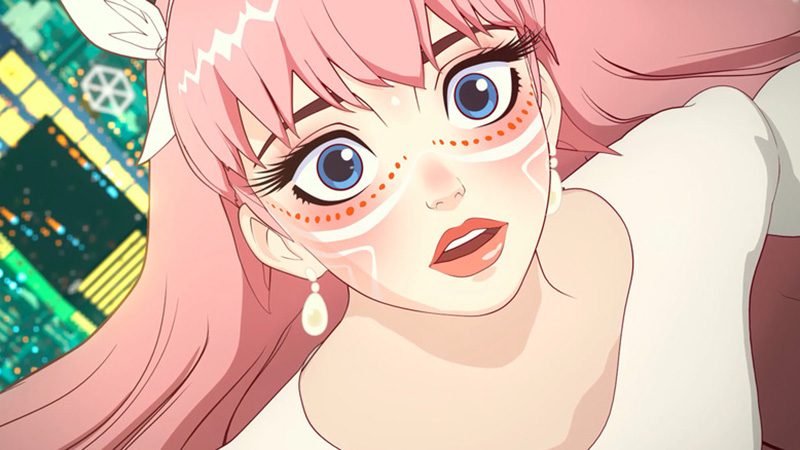 Belle
RELATED: Interview: Belle Director Mamoru Hosoda Discusses Themes, Updating Beauty and the Beast
Belle was a big hit upon its nationwide release at the start of the year, with its 2021 Cannes Film Festival showing even receiving a 14-minute-standing ovation. Inspired by the story of Beauty and the Beast, Belle is a visually stunning and emotional film that comes from the legendary Mamoru Hosoda, who was also behind hits like Summer Wars and Wolf Children. It's a pick with which you can't go wrong.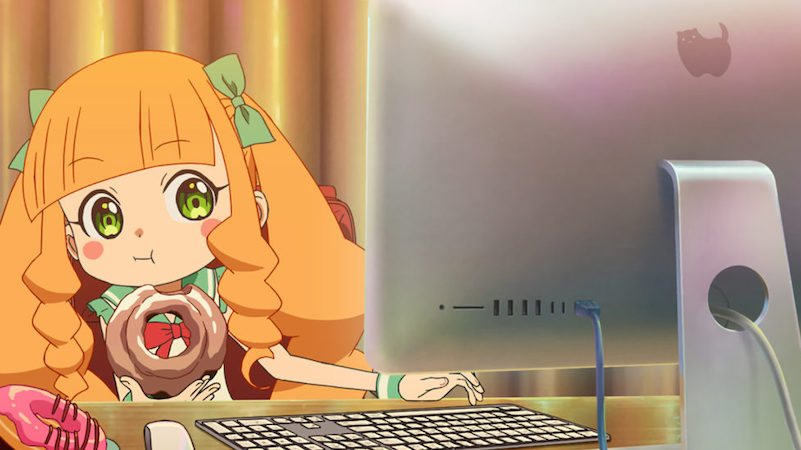 Pompo the Cinephile
RELATED: Interview: Pompo the Cinephile Director Takayuki Hirao
Move over, The Fabelmans — if you like movies about making movies, look no further than Pompo the Cinephile. The film follows Pompo, a gutsy B-movie producer who decides to have her assistant direct a script for the first time. It's a film that's full of charm and fun, all imbued with a passion for cinema. It's a true movie for movie lovers and anime fans.
Get Pompo the Cinephile on Amazon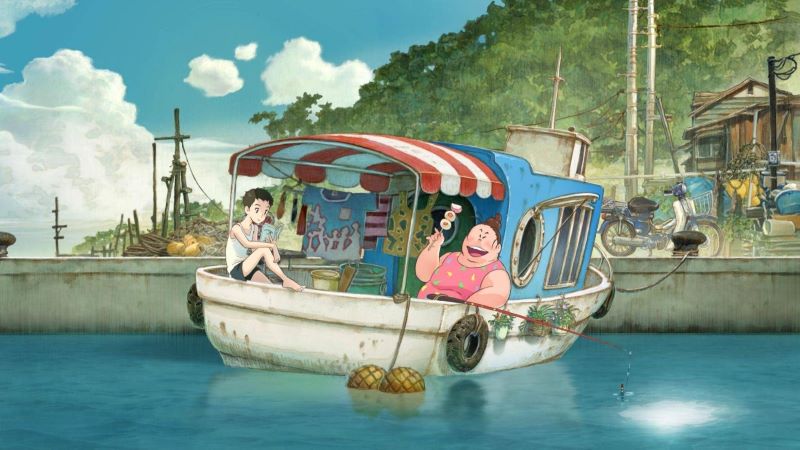 Fortune Favors Lady Nikuko
RELATED: Interview: Fortune Favors Lady Nikuko Director Ayumu Watanabe
The story of a rambunctious single mother and her more reserved daughter is a dramatic one, making it perfect holiday viewing for those with an eye for unique anime style. The movie was directed by Ayumu Watanabe, who also did Children of the Sea and 2014's Space Brothers #0. There are plenty of bonus features on the disc as well, with the Blu-ray version boasting a "Making Of" featurette.
Get Fortune Favors Lady Nikuko on Amazon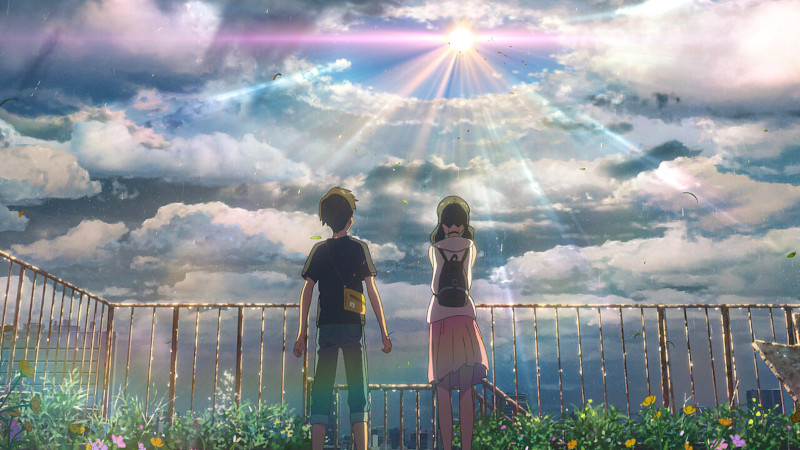 Weathering With You
You've likely seen (or at least heard of) Your Name, but Makoto Shinkai's subsequent project, Weathering With You, should be on anime fans' radars as well. A romantic drama, the film follows high-schooler Hodaka Morishima after he runs away from home and befriends a weather-controlling orphan girl. The Blu-ray includes an interview with Shinkai himself as well as a plethora of other features. Plus, Radwimps once again created the soundtrack for this film (as they did for Your Name), so the music alone may appeal to you.
Get Weathering With You on Amazon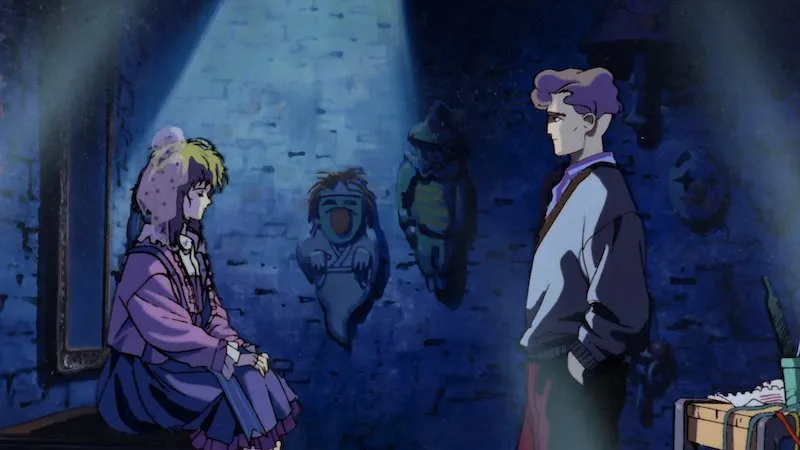 Robot Carnival
RELATED: Robot Carnival 4K Review: An All-Star Anime Anthology Lovingly Preserved
Made up of nine different animated segments, Robot Carnival is an anthology that has some major names attached to it. Akira creator Katsuhiro Otomo is accompanied by others like Atsuko Fukushima, Kōji Morimoto, Hidetoshi Ōmori, Yasuomi Umetsu, and more. With so many different styles and themes, there's something here for everybody and plenty here for those who want to see a variety of wildly unique tones and presentations.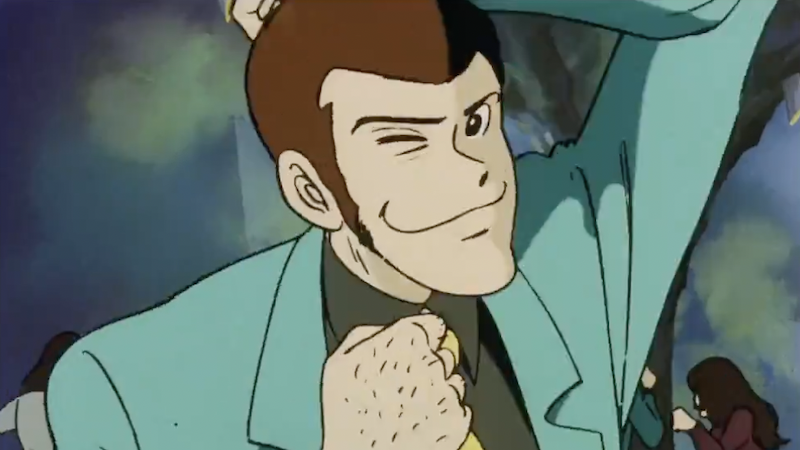 Lupin the 3rd: Part 1
If you've wanted to see what all the fuss is about when it comes to the iconic anime Lupin the Third, now's as good a time as any. Featuring a new English dub alongside the Japanese voice track, this Blu-ray is an excellent way to enter the world of master thief Lupin the Third. See some crazy heists, wild car chases, and more in these 23 episodes — some of which were even directed by Studio Ghibli founders Isao Takahata and Hayao Miyazaki.
Get Lupin the 3rd: Part 1 on Amazon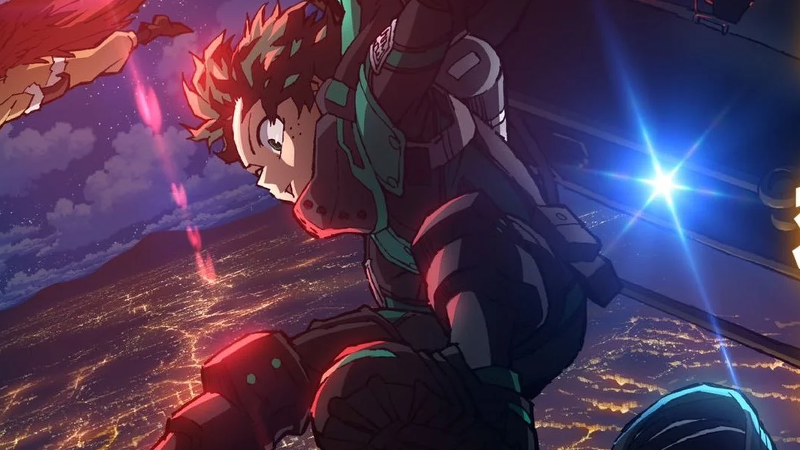 My Hero Academia World Heroes' Mission
RELATED: My Hero Academia Interview: David Matranga & Patrick Seitz Talk Film
Last year's My Hero Academia film follows Midoriya Izuku and his UA 1-A classmates as they travel away from their usual school setting to the country of Otheon to battle the Humarise cult, who believe that Quirks will lead to mankind's extinction. There's a lot of high-flying action and spectacle in this film, with some exceptional character moments that will make My Hero Academia fans quite happy. If you missed the film's theatrical run, there's no better time to give it a watch.
Get My Hero Academia World Heroes' Mission on Amazon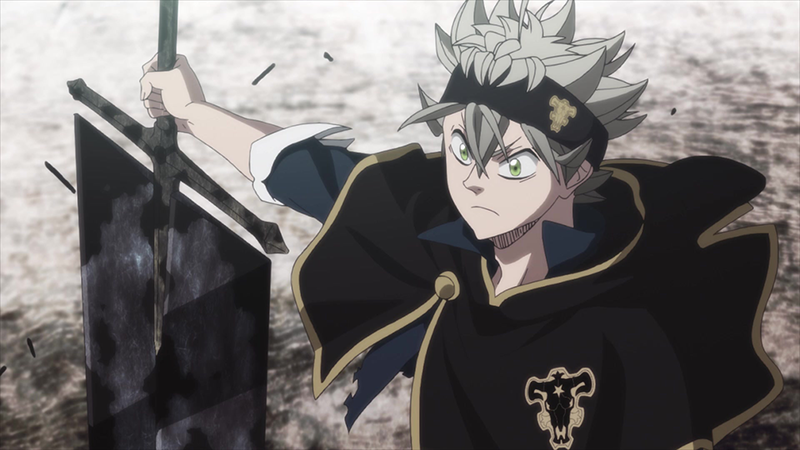 Black Clover Season 4
As one of the more popular shonen series in recent years, Black Clover features crazy fights filled with unique magic attacks and quirky characters. Asta and Yuno both want to be the Wizard King, but end up in different squads due to their differing skill levels. Asta begins to settle in with the Black Bulls as they battle the mysterious group known as the Eye of the Midnight Sun to protect the Clover Kingdom. This Limited Edition comes with a 48-page art book which features interviews with Ayataka Tanemura, Patrick Seitz, and Max Mittelman.
Get Black Clover – Season 4 – Limited Edition – Blu-ray + DVD on the Crunchyroll Store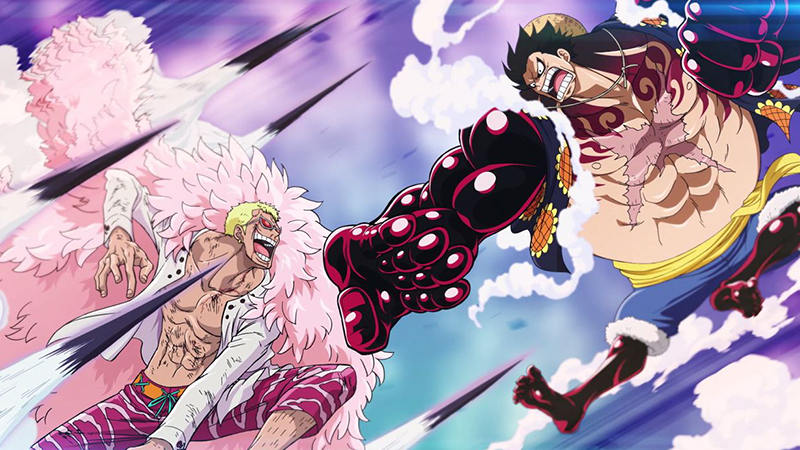 One Piece Season 11, Voyage 8
If you got hyped up by the recent movie One Piece Film: Red, be sure to check out the series itself. Season 11 Voyage 8 contains Luffy's major battle with Donquixote Doflamingo, one of the Seven Warlords of the Sea and the tyrannical ruler of Dressrosa. Luffy is pushed to his limits and has to go all out as he tries to stop Doflamingo once and for all for the sake of Rebecca, Trafalgar Law, and all of Dressrosa's oppressed citizens. With almost six hours of content spread across four discs, this is a great gift for fans of Luffy and his crew.
Get One Piece – Season 11 Voyage 8 – Blu-Ray + DVD on the Crunchyroll Store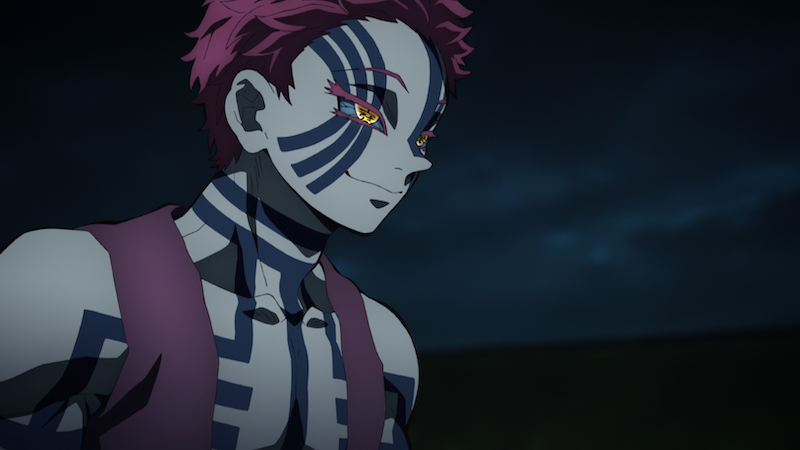 Demon Slayer – Mugen Train Arc
Considered by many fans to be one of the best story arcs in recent memory, Demon Slayer's Mugen Train arc follows Tanjiro and his friends as they investigate a train that has become notorious for causing disappearances. Alongside Flame Hashira Kyōjurō Rengoku, they must battle a shrouded villain and confront their own inner conflicts to get out alive. Previously adapted into a film, the Mugen Train arc received an expanded-upon anime adaptation that goes a bit deeper into Rengoku's story. Even if you've seen the film, this Blu-ray of the full arc is a great way to get even more out of the fan-favorite storyline.
Get Demon Slayer – Mugen Train Arc on Amazon
Merchandise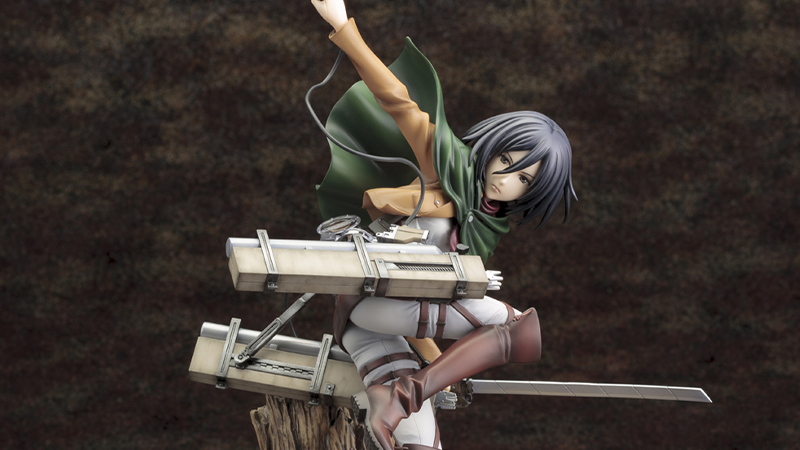 Attack On Titan – Mikasa Ackerman ArtFX J
Standing at approximately 14 inches tall, this statue of Attack on Titan's Mikasa Ackerman features the immensely talented member of the Survey Corps in the middle of a maneuver. The detail is impressive, especially for the price point.
Black Friday Deal: $98.99 / SRP: $119.99
Get the Attack On Titan – Mikasa Ackerman ArtFX J (Renewal Package Ver) on the Crunchyroll Store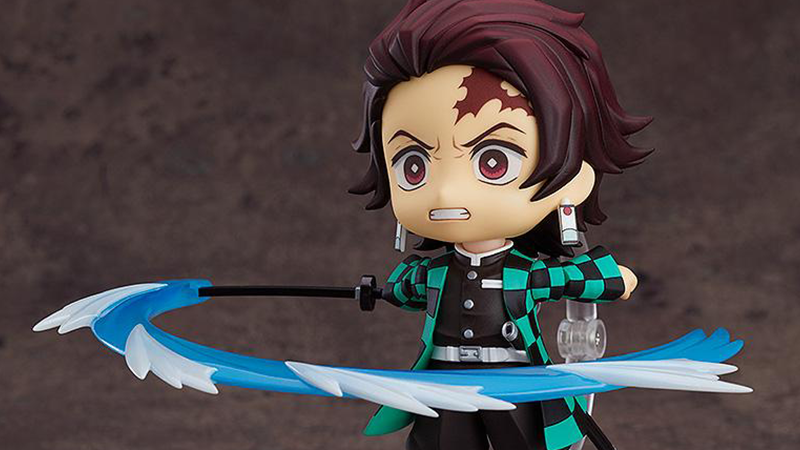 Demon Slayer – Tanjiro Kamado Nendoroid
Nendoroids are often a good pick due to their appealing chibi style and surprising detail given the smaller size. This Tanjiro Nendoroid is no exception, as it allows for all sorts of dynamic poses that let fans recreate their favorite moments and attacks from throughout Demon Slayer.
Black Friday Deal: $47.99 / SRP:  $59.99
Get the Demon Slayer – Tanjiro Kamado Nendoroid (Re-Run) on the Crunchyroll Store
The Quintessential Quintuplets – Miku Nakano Coreful Figure (Uniform Ver)
Made by Taito and standing around 8 inches tall, this PVC Miku Nakano figure is a solid choice for fans of The Quintessential Quintuplets, especially with the new movie's release on the horizon.
Black Friday Deal: $20.79 / SRP: $31.99
Get The Quintessential Quintuplets – Miku Nakano Coreful Figure (Uniform Ver) on the Crunchyroll Store
Jujutsu Kaisen – Yuji Itadori Noodle Stopper Figure
Not only does this little statue of Jujutsu Kaisen's main character Itadori Yuji look good on a desk or shelf — it also has a strangely practical function. This Yuji figure is literally made to rest on your instant noodle cup's lid to ensure no steam escapes as it boils. Then once it's done, you can put Yuji back on your desk to await your next Cup Noodle feast.
Black Friday Deal: $17.49 / SRP: $24.99
Get the Jujutsu Kaisen – Yuji Itadori Noodle Stopper Figure on the Crunchyroll Store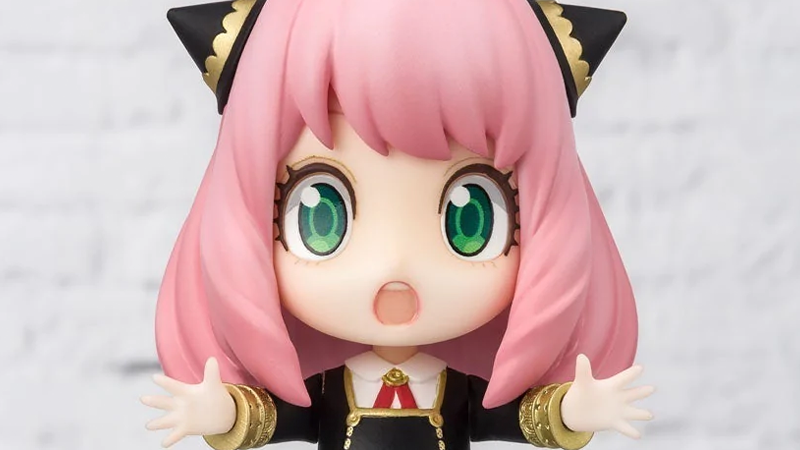 Spy X Family – Anya Forger Figuarts Mini
There's probably no recent character quite as charming (and marketable) as Anya Forger. With how big Spy X Family has gotten this past year, few anime fans wouldn't be thrilled to receive this little figure of Loid and Yor's eclectic adopted daughter, which can sport a few different poses. Grab the matching Loid and Yor figures and you've got the whole set — a genuinely great holiday gift.
Black Friday Deal: $22.50 / SRP: $30.00
Get the Spy X Family – Anya Forger Figuarts Mini on the Crunchyroll Store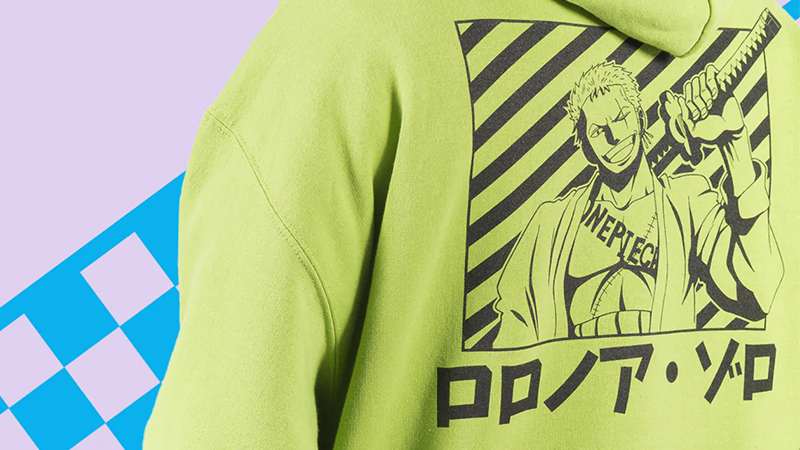 One Piece – Zoro Hoodie
On the apparel side of things is this Crunchyroll Store exclusive One Piece hoodie. Featuring Luffy's first crewmate and right-hand man Roronoa Zoro (with the artwork coming from the series' 15th Opening, "We Go"), this sharp green hoodie is the perfect gift for anyone seeking to become the world's greatest swordsman in the world … or pretty much anyone who likes One Piece.
Black Friday Deal:  $38.47 / SRP: $54.95
Get a One Piece – Zoro Hoodie – (Crunchyroll Exclusive!) on the Crunchyroll Store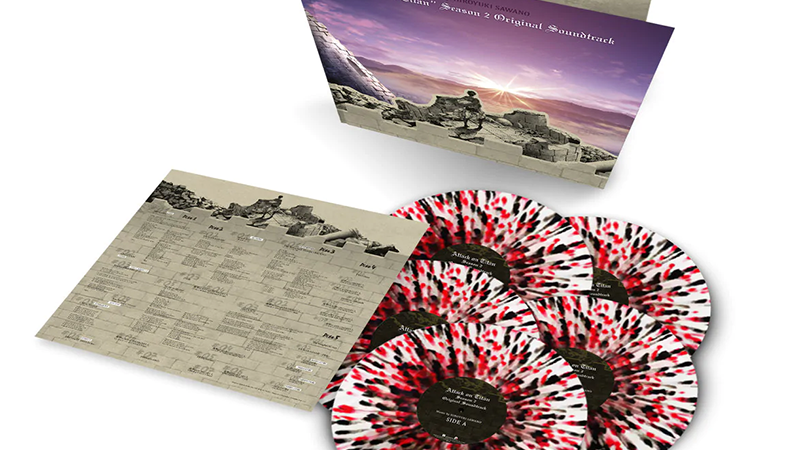 Attack On Titan – Season 2 Soundtrack 5x LP Deluxe Edition Vinyl
RELATED: Interview: Attack on Titan Voice Actors Discuss Final Season, The Growth of Eren, Mikasa, and Armin
Though the last part of the fourth and final season of Attack on Titan is almost upon us, take a look back at Season 2's excellent music with this robust vinyl release. Featuring 33 tracks across five records, this is the perfect way to prepare your ears for the series' big conclusion in 2023.
Get the Attack On Titan – Season 2 Soundtrack 5x LP Deluxe Edition Vinyl on the Crunchyroll Store